I am trying to get an idea of where I think I want to go next with my ride, cosmetically. If I cold get someone to add the 3D front fender vents, ACS rear fender vents and Street Scene ground effects to either or both pictures of my car so I can see how all three pieces look together, I would greatly appreciate it!
I would like to see all the pieces in IBM color match to my car. With the 3D and ACS vents, if I could get one picture with the both the mesh and false vent respectively left black, and one with the same accents in silver to match my stripes that would be awesome. I would also like to see the 3D vents without the "CAMARO" lettering in one version and with the lettering above them in another. Unfortunately, I couldn't come up with any reference photos of these pieces already painted IBM.
Thanks in advance for any help you can give me!
My car as it is now
3D vents with ACS rear vents

3d Vents with Street Scene ground effects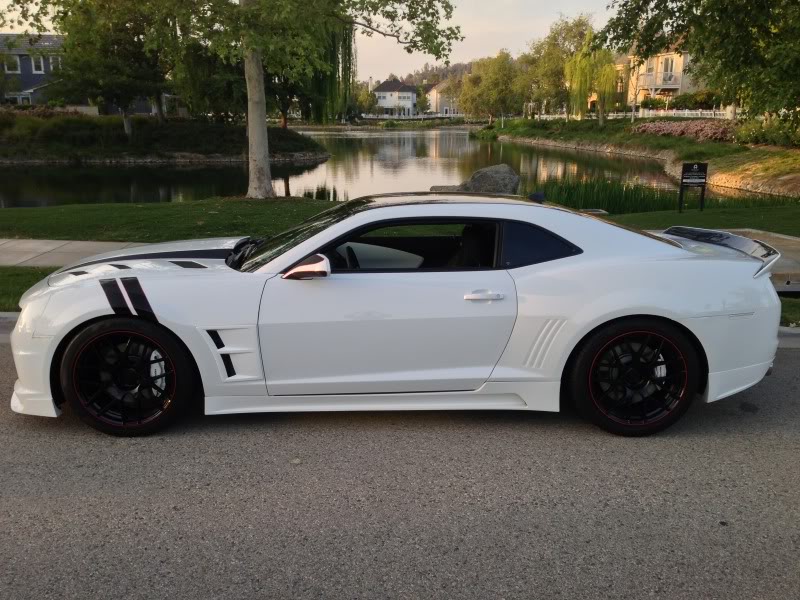 Street Scene ground effects on V6
3D vents with painted mesh