Now I know with a forum as well established as this one, some of this may well be reposted stuff, but I like this kind of thing!
1967 Z/28 History
Cool old type link with some great SCCA info:
http://www.67z28.com/history.htm
Original ZL-1 Camaro
Denoted by the order # 9560AA (manual) or 9560BA (automatic) the "ZL-1" never saw a print on any order. Here on the last line you can see this is an automatic: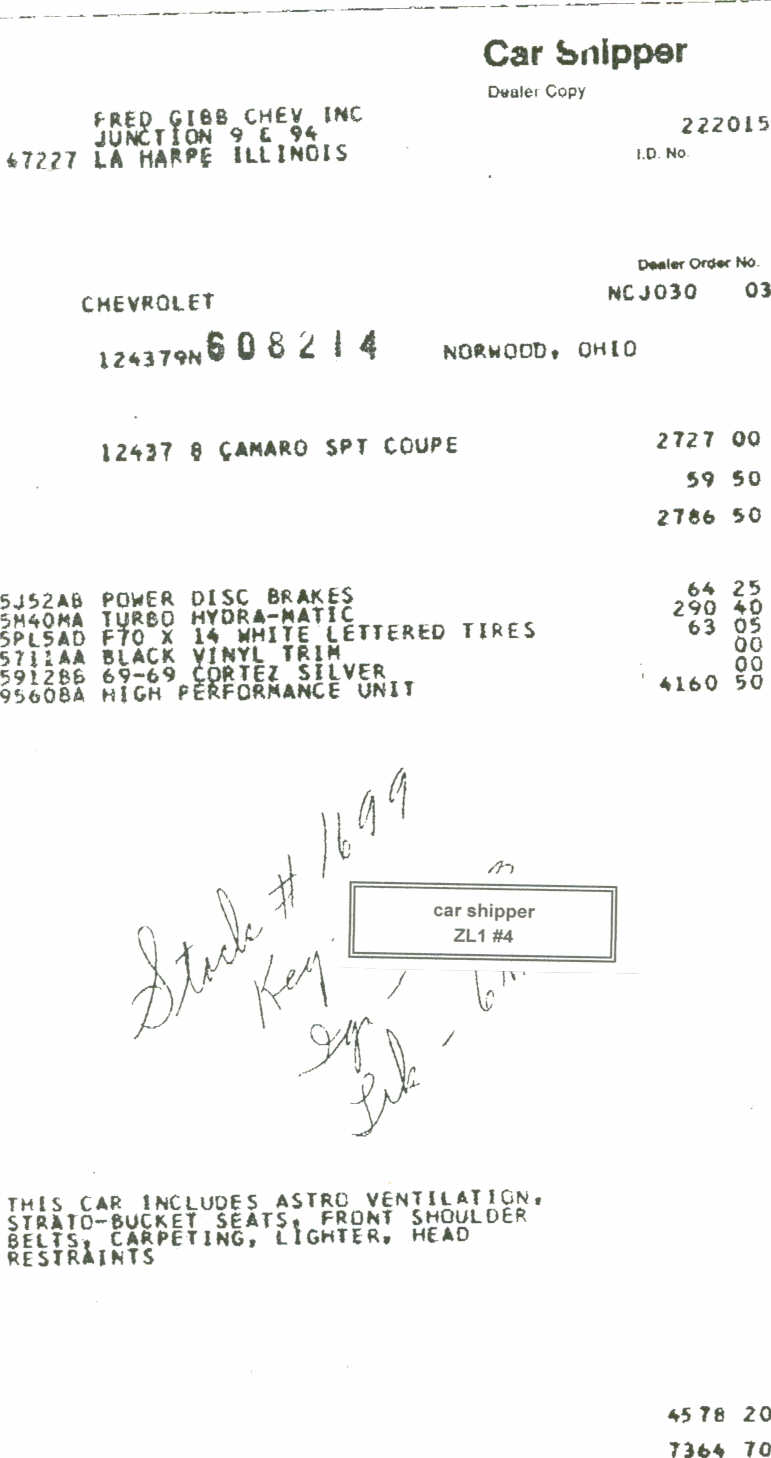 Here is a manual: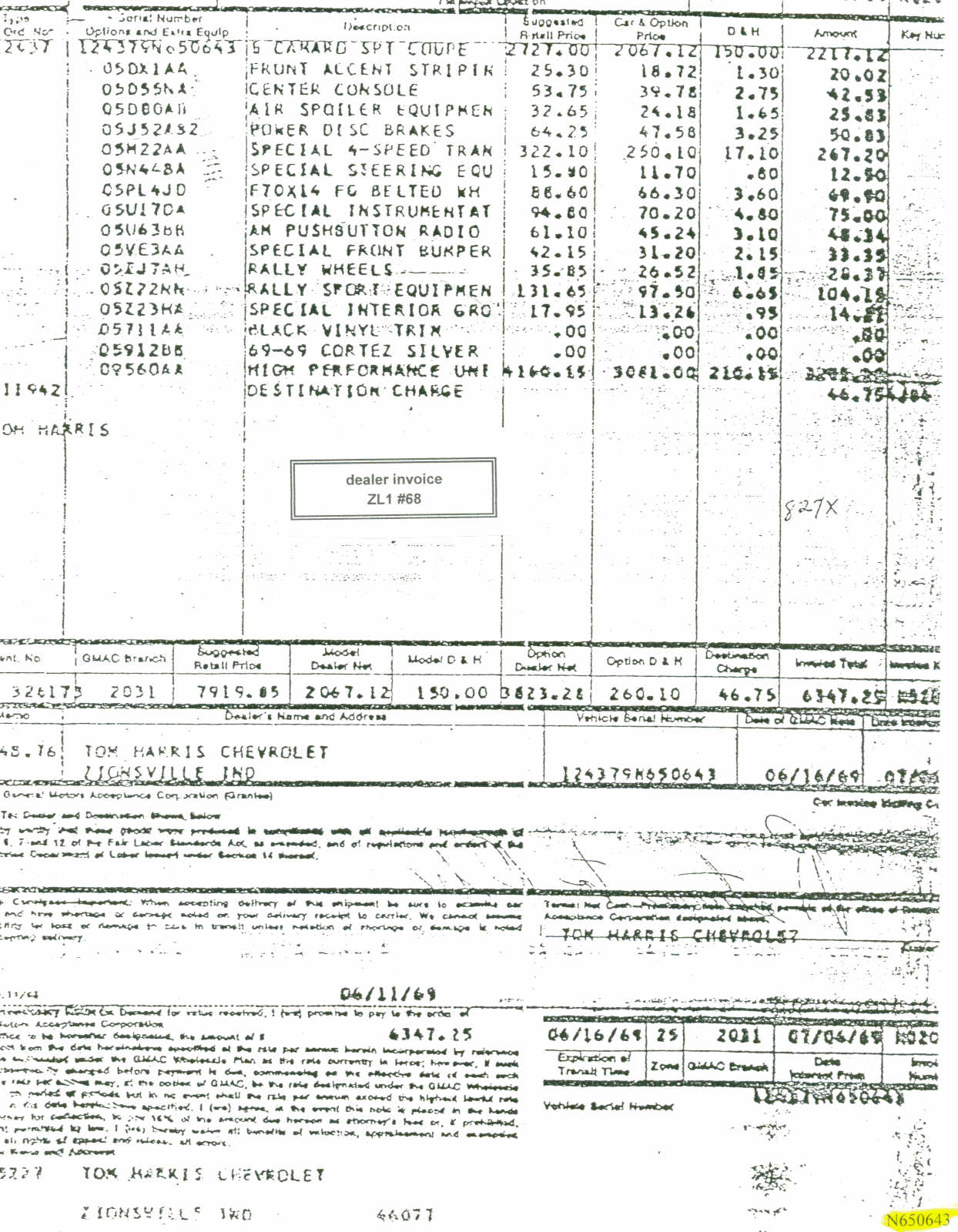 Adding a WHOPPING $4k to a base price of $2700 or so, not many were interested.
Lots more at this link:
http://www.camaros.org/copo.shtml
Roger Penske and Mark Donohue's Sunoco Z/28 Race Winner
Great information and history here:
http://www.chevyhardcore.com/news/pe...acing-history/
I love this kind of stuff, hope you do too.
__________________
"I'd make it worth your while. Take you to an ATM. Everybody just walks away. There's about 14 grand in it.
Good payday.
I think so.
Chigurh looked out the window, the shotgun across his knee. Getting hurt changed me, he said. Changed my perspective. I've moved on, in a way. Some things have fallen into place that were not there before. I thought they were, but the werent. The best way I can put it is that I've sort of caught up with myself. That's not a bad thing. It was overdue.
It's still a good payday.
It is. It's just in the wrong currency."