Quote:
Originally Posted by
AuSStinVRCamaro

Wow thanks everyone for your pics and votes. I think Im gonna go with Glossy Black but every time I scroll down and see those white stripes Im back right where I started! Caverman: Thats an awesome spoiler as well. Nice Car. Rolnslo: I have the SS wheels but I decided not to go with the GFX. And for those who need some before pics...here you go.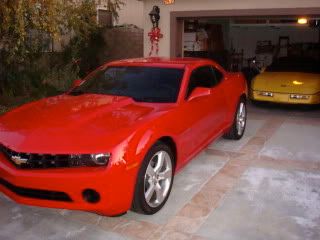 Ah, so you have an LS with the silver SS wheels. Hmm, since you don't have the RS package, you have the black roof rails on your car. Those would clash slightly with cyber gray or white stripes. Maybe glossy black would be the right look for your car. It would go better with the black roof rails and the black fog light covers...
There...did that help make the decision any easier?