Dont know if its ok to post this here(sorry Mods if it is!), but
Get ready for Summer early!
This is an Authentic JL Fiberglass Stealthbox, not some cheap replica, used for about a year, never abused or distorted, pushed with a JL 500/1. All JL stealthboxes come with w3v2's, this was a custom job since the mounting plate on the w6v2 is different. Box is also lined with polyfill, and sub is wired to terminal with 8AWG JL Audio High Powered Sub cables
This little 10 BANGS with superior clarity, Anyone who got in my T/A could not believe I only had 1 10", After having this sub I will never buy a different brand of woofers for the rest of my life. This is perfect for those that want the pound of 2 12's but need their T-top storage. This set up cost me over 500 with the sub brand new,
make me an offer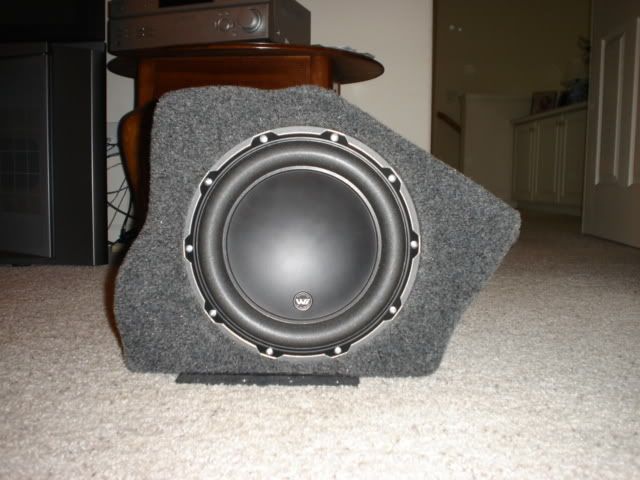 Here is some info on the sub
Product ID: JL10W6V2 Category: JL Audio W6 Subwoofers
JL Audio 10w6v2 Subwoofer
Description: The 10W6v2 is a great choice for those seeking audiophile sub-bass performance with strong output capability in very compact enclosures. Exceptional linear excursion capability and highly optimized motor and suspension designs ensure linear performance at high power levels. Patented cooling technologies enhance reliability and linearity. Well suited for compact sealed or ported enclosure designs.
Nominal Diameter: 10 inches (250 mm)
Continuous Power Handling: 400 Watts
Voice Coil: 2.75" diameter, 4-layer, Kapton former
Available Configurations: Dual 4 ohm only
Xmax (one-way, linear): 0.60" (15.2 mm)
Sealed Enclosure Range: 0.50-1.00 cu.ft. (14.0-28.0 liters)
Ported Enclosure Range: 0.75-1.25 cu.ft. (21.2-35.5 liters)
VRC™ Technology: YES
W-Cone™ Technology: YES
Elevated Frame Technology: YES
Floating Cone Attach Technology: YES
NeckVent™ Technology: YES
JL Audio 10W6v2 Retail Price: $499.99
JL Audio StealthBox Retail Price $424.99