more recent pics, added custom hot wheels embroids on headrests and custom pillows for car shows mostly...houndstooth on reverse side...back trunk liner is in suede...also added some cheap two-tone houndstooth pillows from lowes on clearance aahhaha...the rear pillow is a leftover pillow i had done by with some leftover embroids it has the logo on both sides, so if u pull up on me at a light u see it...and i see it my mirror...i had a e-brake boot made of charcoal gray suede, and matches a new shifter boot same material and green thread. headliner was done like this...gave some sound dampening of road noise...looks very rich...
the camera really doesnt do this justice, one day i will use my good camera on it, and get the color balance much better....enjoy!!! matt
the camera i was using overexposed some of the fabric shots..my apologies...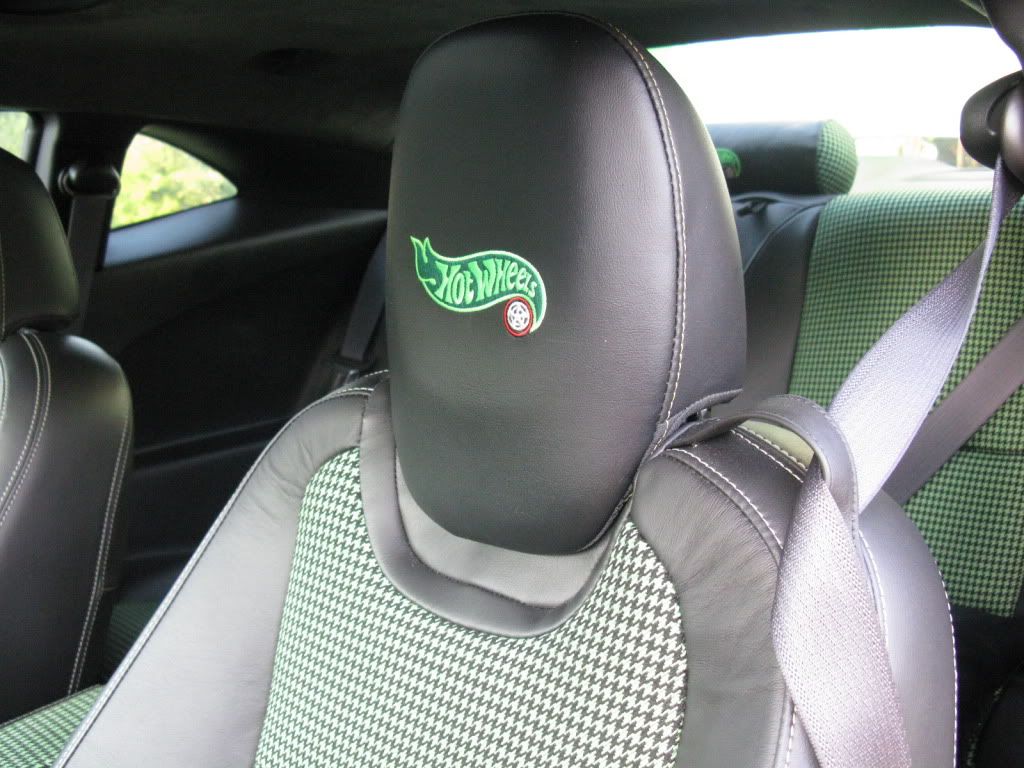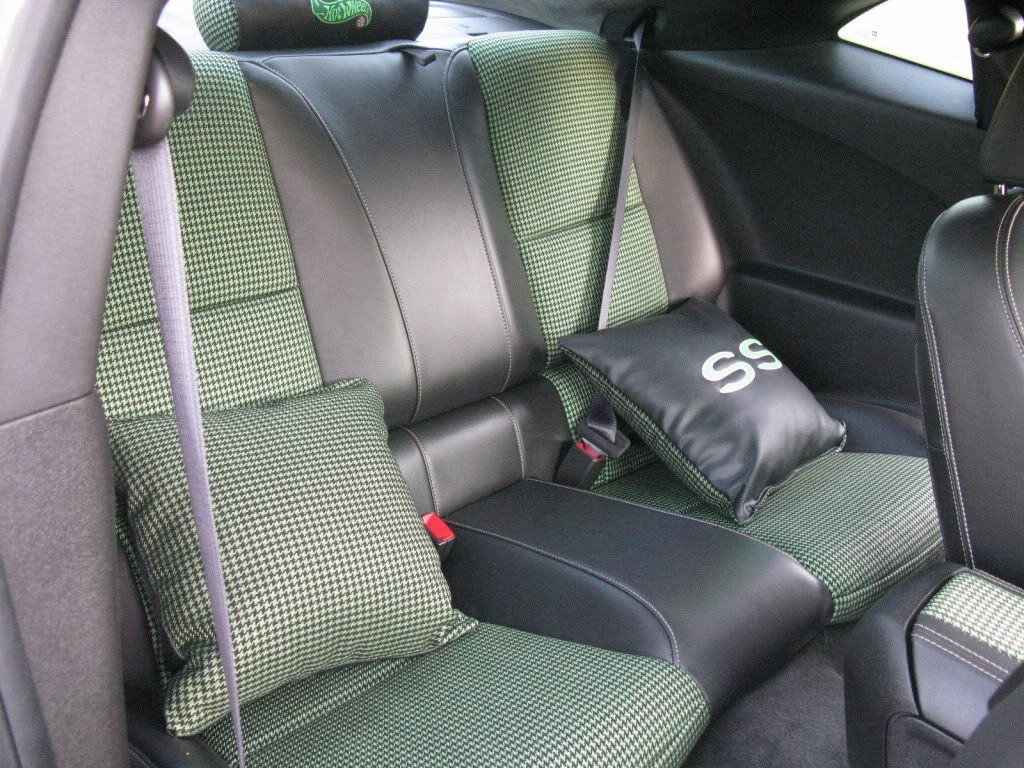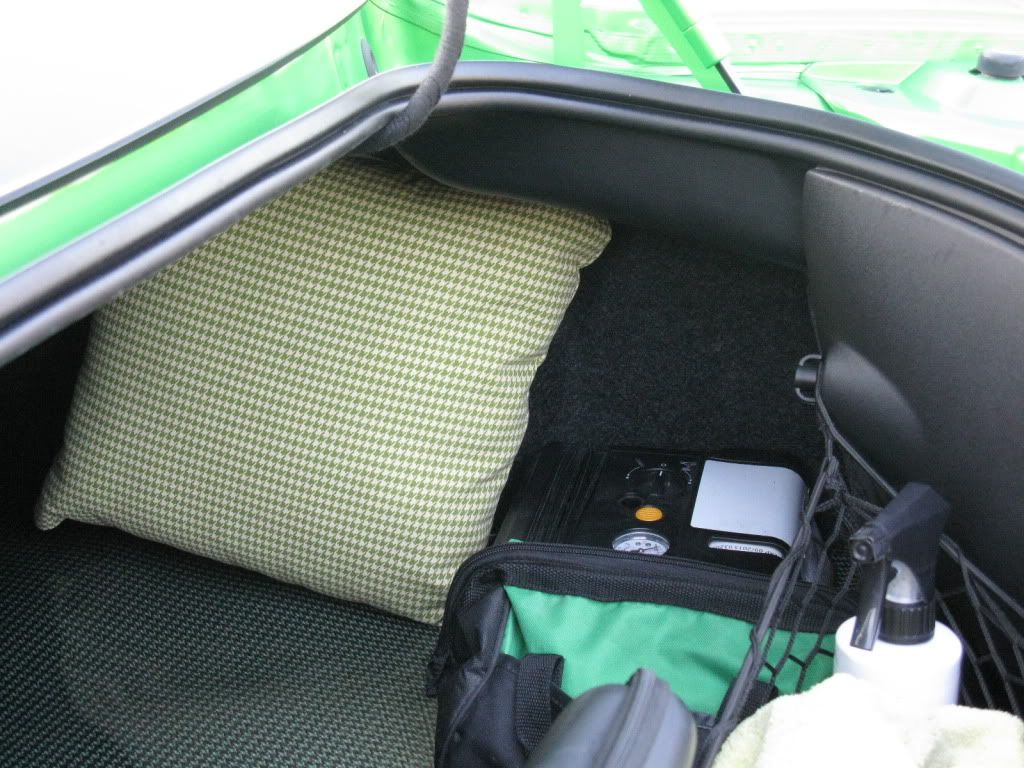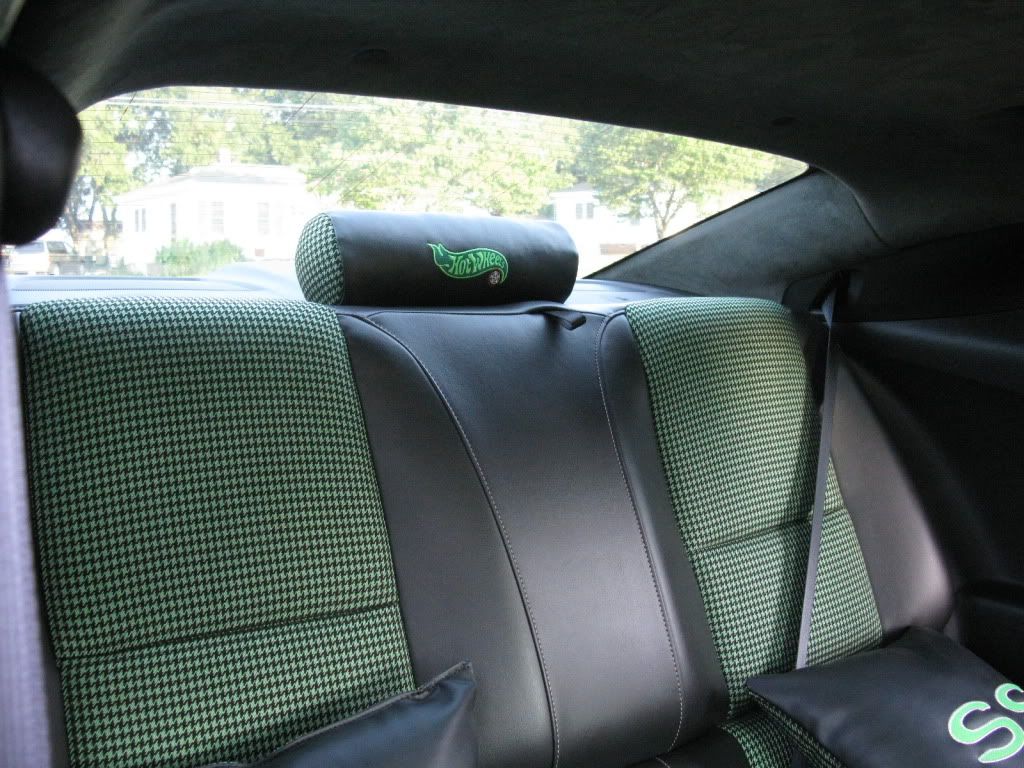 i may have previously posted this, but this is my roto-fab CAI installed, it was used, bought it from a another member, painted it, and installed..the couplers are painted too, black with silver pearl..
__________________
2011 2SS/RS SGM KAE, MN6, SLP ZL sways. TPC strut tower brace, GMPP Exhaust,roto-fab cai, pfadt lowering springs, Pedders subframe inserts, radius arm and steering rack inserts. 69 camaro fender and hood badges,heritage grill with orig SS badge, AAC green and white LEDs, RJM designs interior with green houndstooth seats inserts, suede headliner, Berger Chevrolet rear blackout big block tribute, 3stage white gold diamond pearl custom rally stripes by ayers custom paint concord, nc