2014 Ashen Grey Metallic (AGM) 2SS/RS L99
Background - my wife fell in love with the Gen 5 when they came out. She always liked the Cyber Gray the best of those available. Timing worked out for us to get a good deal on our 2014 AGM and the rear end restyle is growing on my wife. She picked the color and this is our toy together. We got an auto because she didn't think I could teach her to drive the manual. This A6 is plenty fast and gives us both permagrin! LOL.
She named the car Donas (Gaelic for Demon) for a War Horse in a book series she loves. The name stuck, and Donas the Demon War Horse was born. He was built on 11/29/2013 and we got him in June 2014 with just 13 miles on him. He is not a daily driver, but it is hard not to drive him every day. Only seen rain once as I got caught in a spring up downpour on my way home from work one day.
Appearance Mods
1st Gen Camaro Crossed Flag fender emblems
RPI Stealth Rock Guards - from Ohio Speed
Carbon Fiber Hash Stripes - Tower Decals
Front Bowtie overlay
Trunk blackout, debadged, custom Emblempros SS added
Z/28 replica spoiler in AGM
Z/28 OEM Splitter
ZL1Addons two piece adjustable Wicker Bill Aero Extension.
1LE inspired matte black hood wrap
ZL1 auto suede shift knob installed
ZL1 manual suede shift boot installed
eBay Suede parking brake boot installed
Factory Reproductions Type 41 Replicas. ZL1 offsets, 20X10 front and 20X11 rear
35% Tint sides, 20% rear glass
Camaro Fuel Door in Satin finish
Zaino Show Car Polish
Adams Carnuba Wax, Adams Buttery Wax, Adams Detail Spray
Red Hot Painted TB, Oil Separator, and Other Accents
Red LED Underhood Kit from Advanced Automotive Concepts (AAC)
LED Scanner Bar Behind Grill. (One from AAC and one from Amazon.com)
Custom "War Horse" emblems made by Jason Branch (PM for details if interested)
Performance Mods
G5CR Cold Air Kit - black
CAI Filter
G5CR Heat Shield
Apex race scoop
TSP LTH
Tune - Calibrated by Karger
GM Strut Tower Brace
Magnaflow custom axle back
Resonator Delete X pipe - Bobby Gentry Muffler in Denton A+ service!!
1LE Oil Separator - Thanks Maureen from Rodgers!!
Hotchkiss 1" Lowering Springs
Planned/Future Mods
- after warranty expires
Ported TB
3.91 1LE rear gears
1LE Struts/Shocks
1LE Sways front and rear
Forced Induction
21st Century Muscle Cars CMC 20 camshaft
3200 Stall Converter if needed
Current pics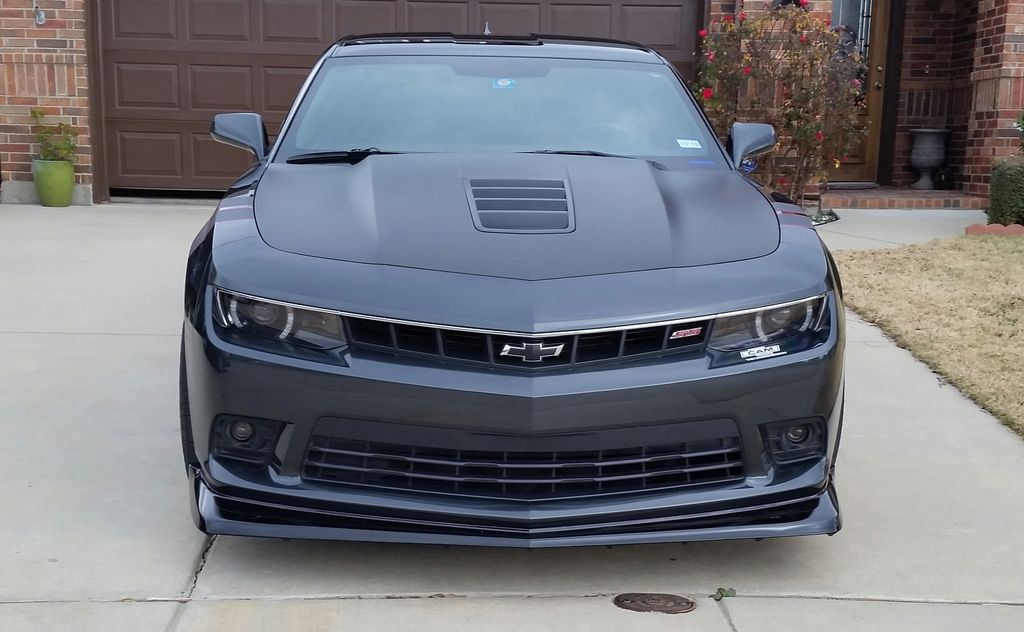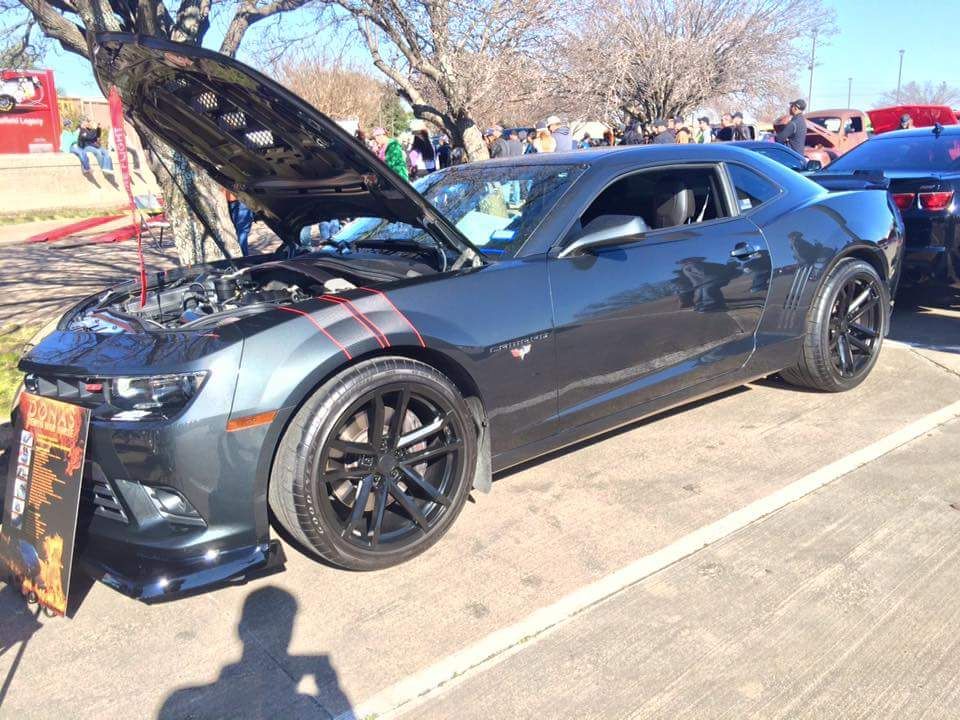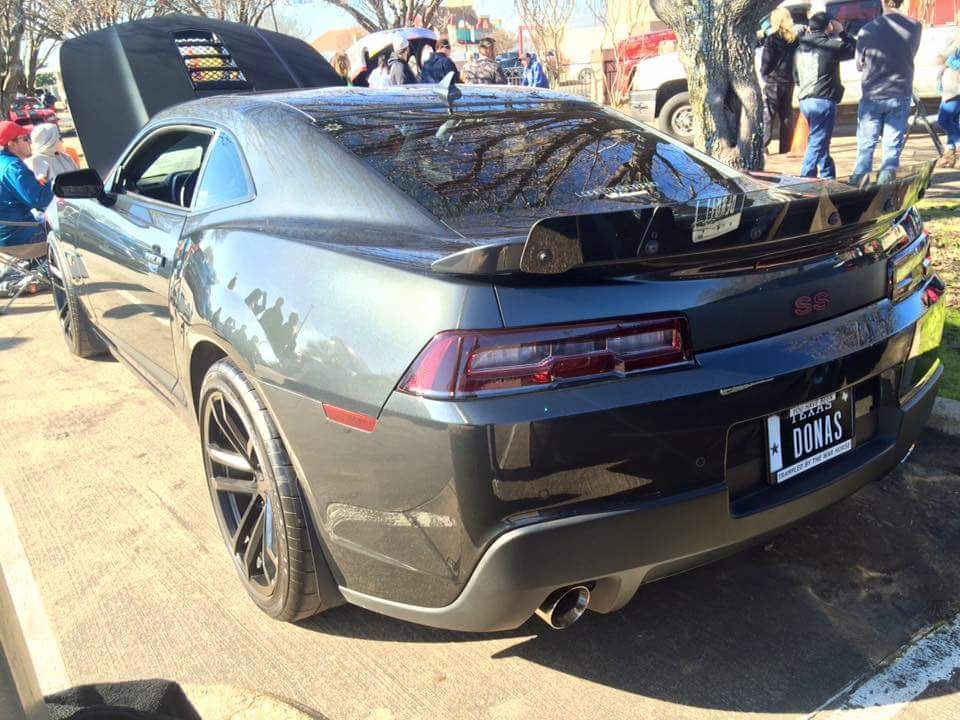 Yes, you have been Trampled by the War Horse!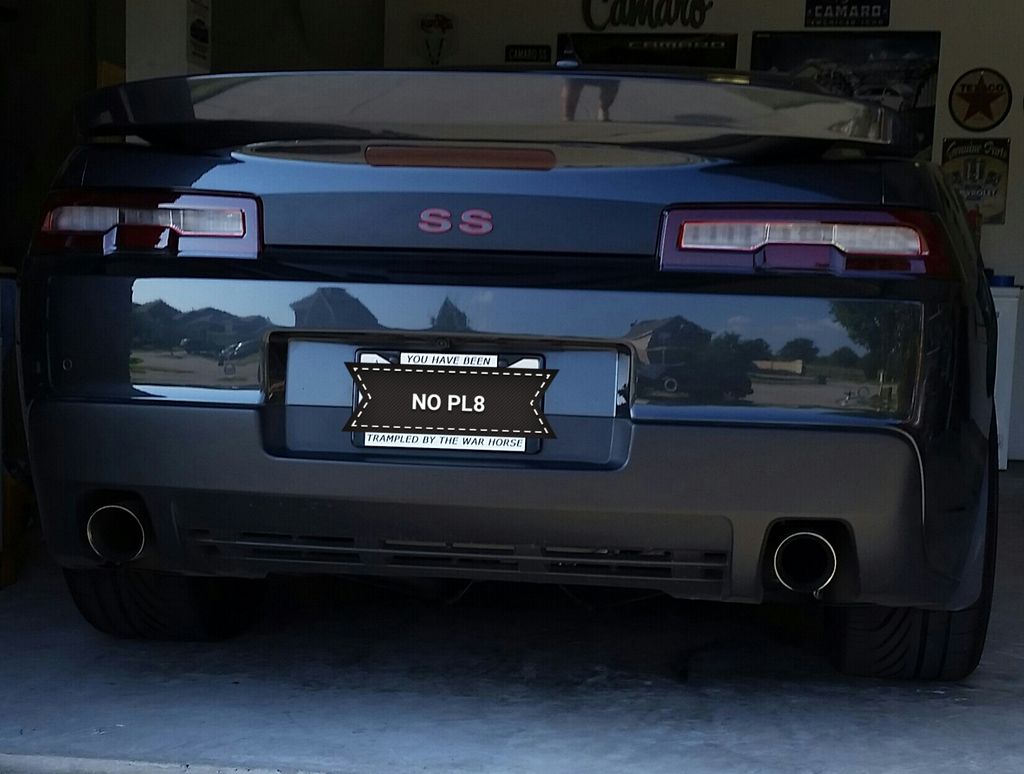 Pics of progress
Delivery day - detailed ourselves
Zaino Applied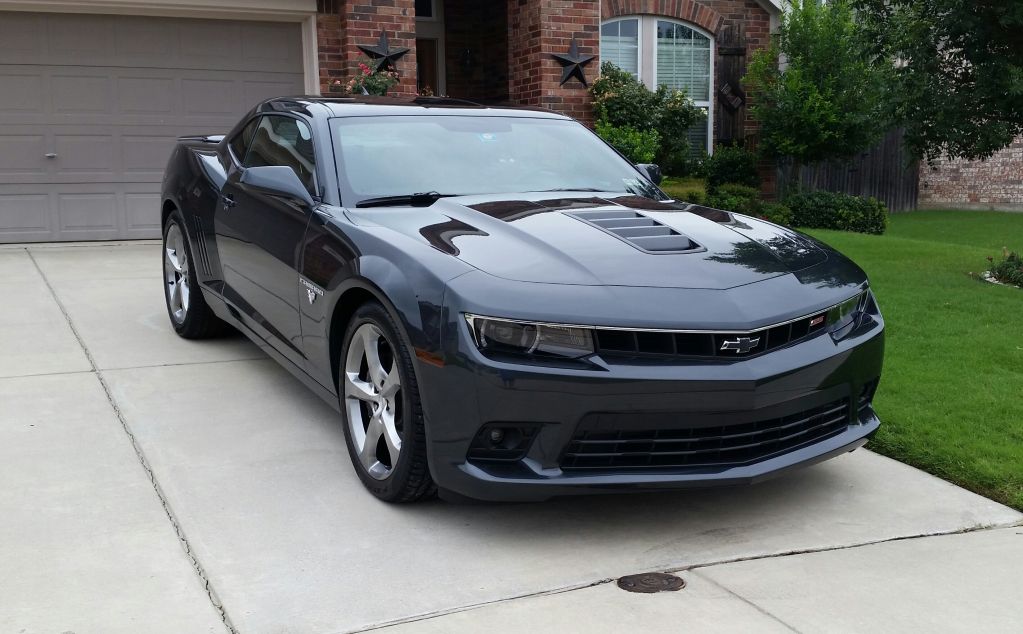 Cold Air and Strut Tower Brace
Carbon Fiber Hash Stripes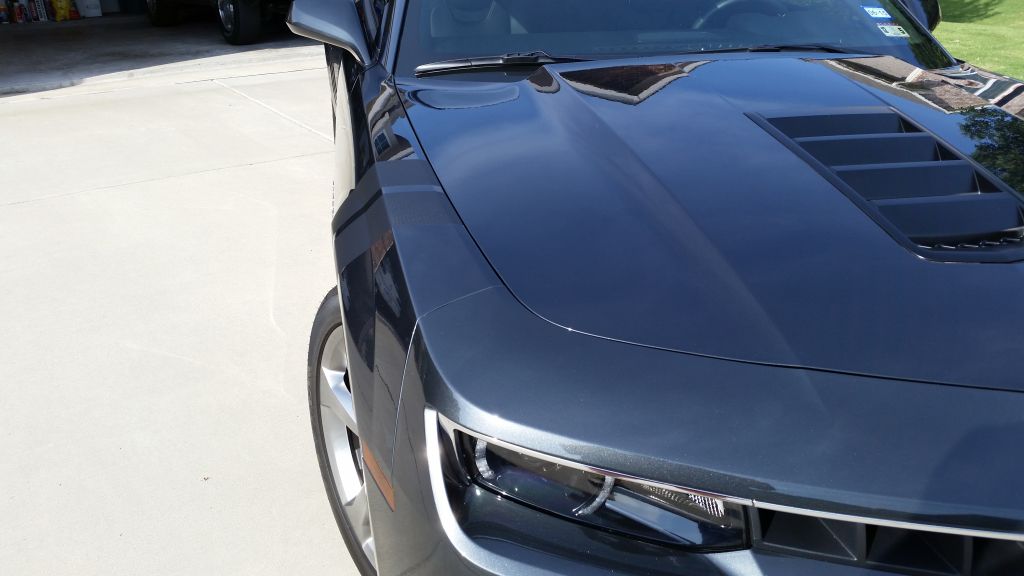 Stealth Rock Guards
P21S Carnuba, Zaino, Adams Detail Spray
Cherry Bomb Axle Back before the install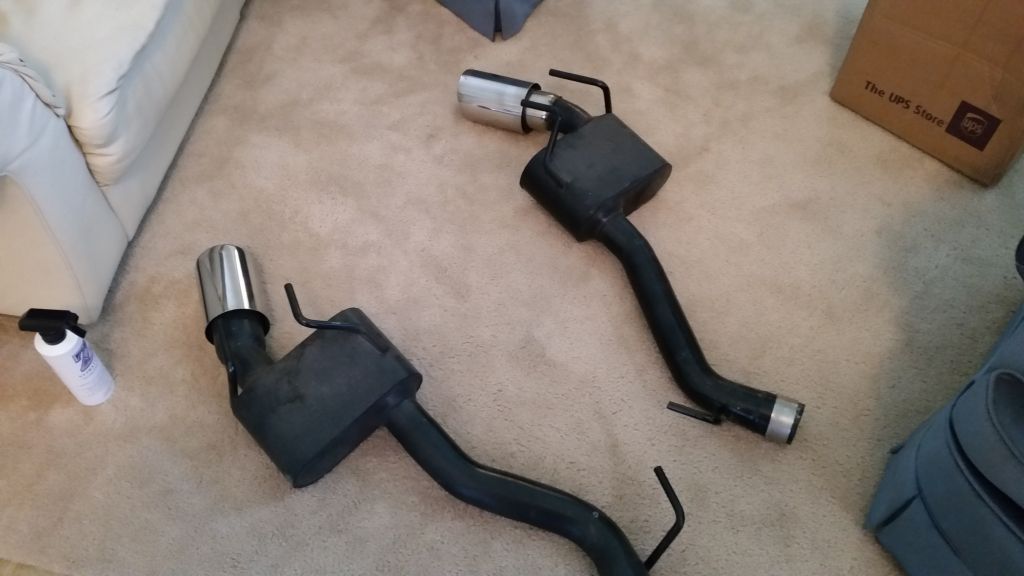 First Car Show Trophy - Class Winner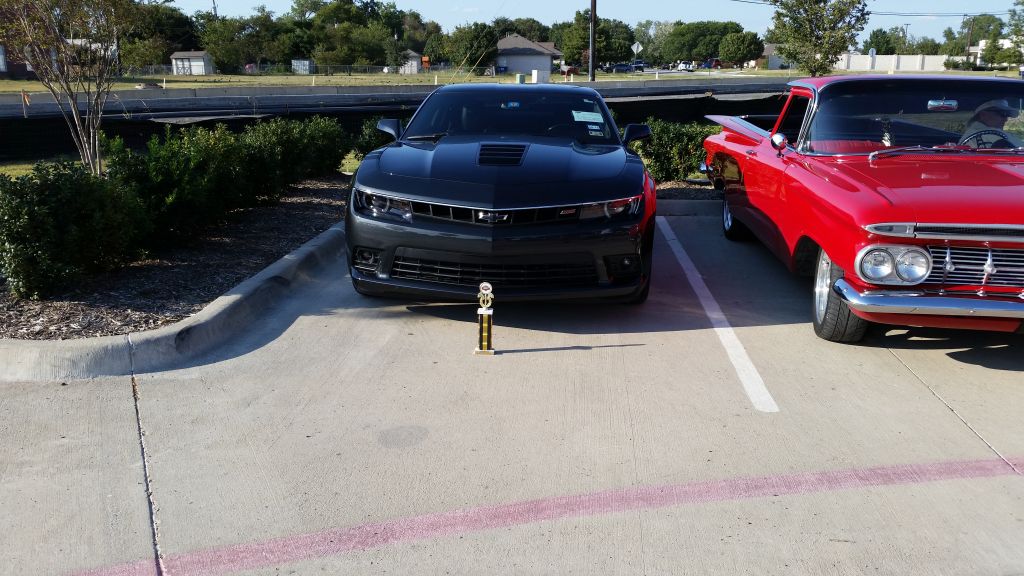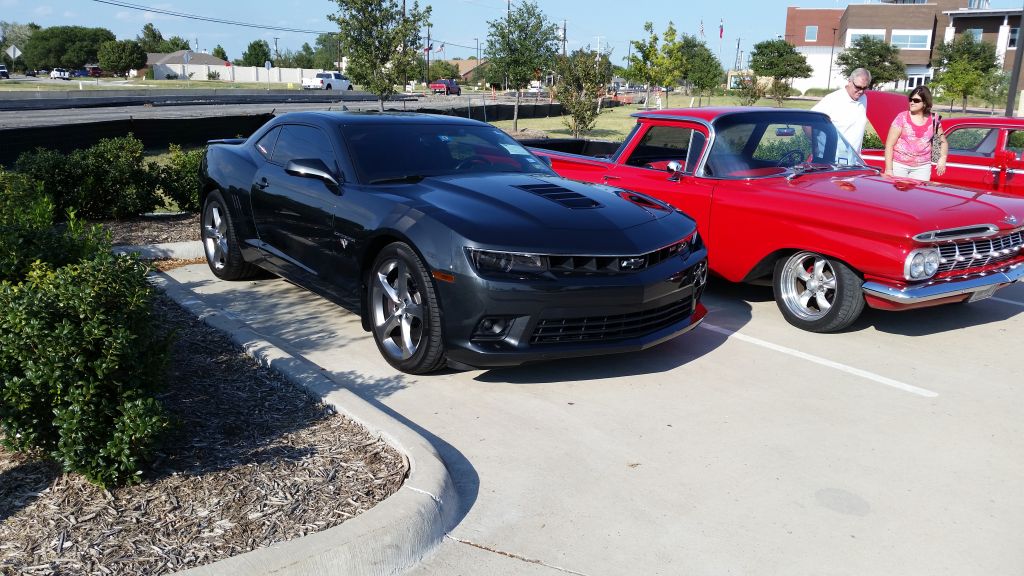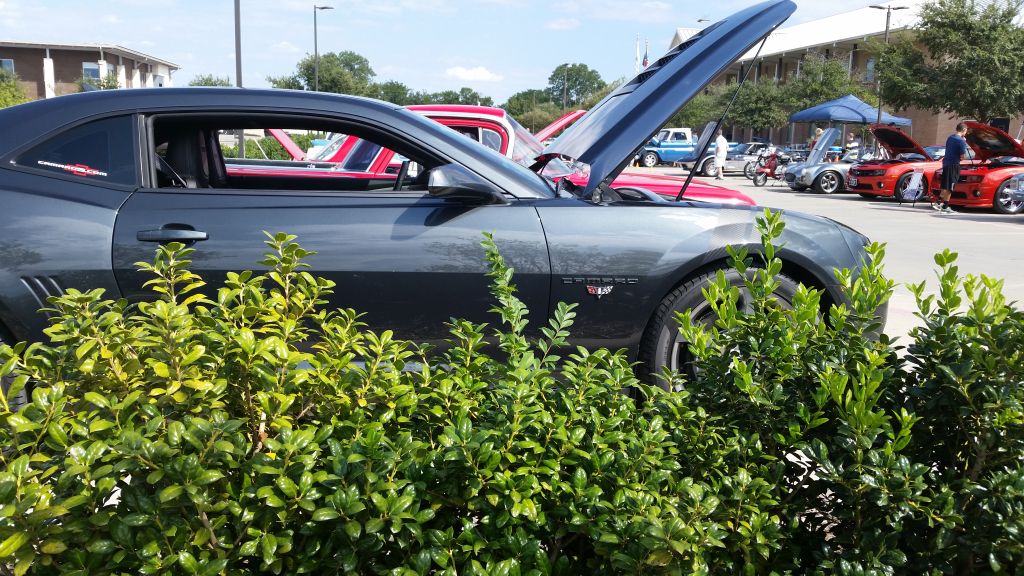 With my Dad's Charger RT - just because I love this shot...