Do not buy from Advanced Automotive Concepts!
I purchased a pair of their Oracle LED bulbs for my 2009 Pontiac G8 GT. I did some research and there was much information about them on the Camaro forums, since our fogs are prone to melting. I wanted them for a while, but couldn't justify spending 70.00 on fog light bulbs. I looked online and there were lots of reviews on their site, and on the camaro forums that showed the bulbs having a blue tint.*
I bit the bullet and ordered them, I got them in the mail on Monday and promptly replaced my putco pure white bulbs.*
I was disappointed to see that the 70.00 LED fogs look exactly like my 20.00 putcos. I then decided to give HIDs a shot one more time and possibly sell/return the bulbs, since for 70.00, they were NOT worth it. Upon taking them out, one of the tabs that holds the bulb in place broke off. Already being upset, I tried as carefully as possible to remove it. And the other one broke off.*
I just got off the phone with AAC, and spoke to a manager. She told me that since the bulb is broken, they cannot warranty it. I then said well if the bulb looked like it was supposed to as in the pictures, I wouldn't have had to change it. She said sorry but all we can do is offer you a bulb to replace it at wholesale cost.*
Wow.*
70.00 gone, poor customer service, poor product.*
I hope vleds reads this just to know how their competition is!!
Here's how mine looks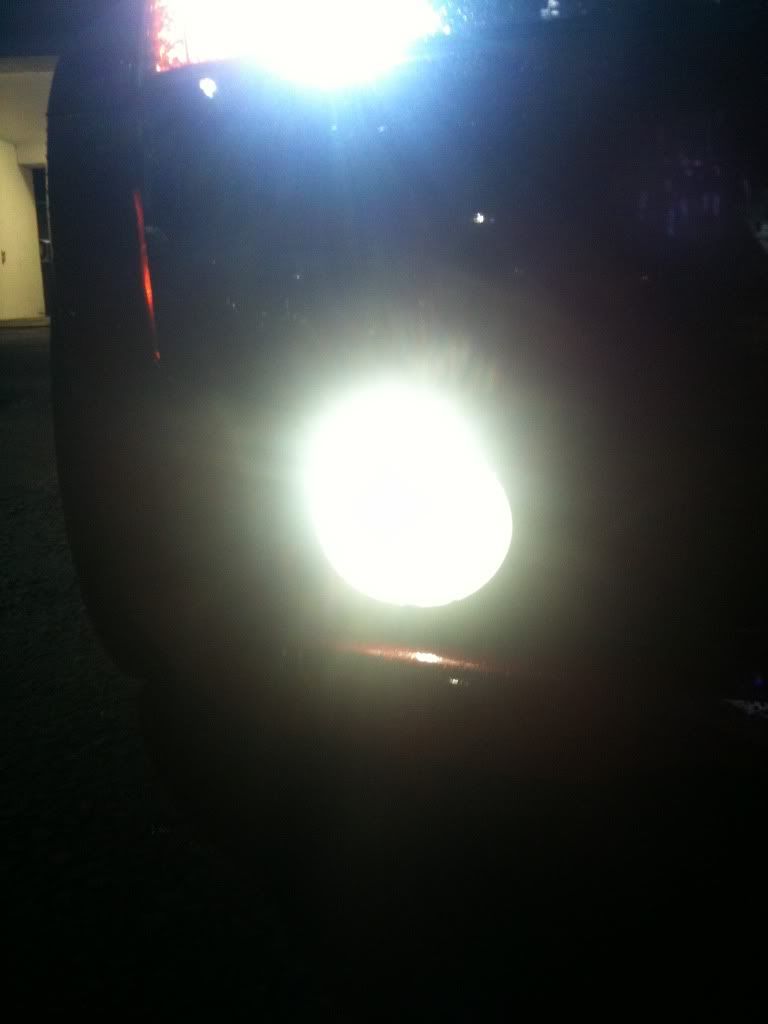 Here's what their bulb "looks like"
Stay away..