Are Aftermarket Exhaust No Good.....?
---
Can someone with the tooling and facility please do an experiment ......maybe it is done already, can someone point me to it but not the manufacturer's testing please!

Take a bone stock SS and give it a full Dyno tune ... get the numbers!

Replace the OEM exhaust with a Corsa or Borla Catback and do a full Dyno tune and get the numbers ! By the way, I hear that the OEM SS exhaust is Borla goods!!

I would be interested as well as others in knowing the results because there is a post that states fairly strongly that the aftermarket exhausts are all NFG! I would definately help to fund this if a soul with the facility takes it on ! We could set up a sticky to get enough donations to do it. I can't help wonder if a number of the custom shops may be interested in funding it fully to save their own grace because they after all are very heavily advertising these systems as pereformance improvers.

I can tell you that the addition of my CORSA Sport cat back system has given me the sound and look that I was looking for! I mean lets face it that that the measily maybe 15 to 20 ponies it added was "not" the reasoon I put it underneath my Blue Baby!!!
__________________
Roto Fab CAI, Magnacharger MP2300, Kooks HO SS 1-7/8" LT's, Kook's Catted Connectors, Corsa SS Dual Rear Exit Cat-Back for A6 with Lasered Livernois Signature 4" Dual Wall Exit Pipes, Barton Short Throw. 546 RWHP 517 RWT

This Car Rocks !! "Bring It On" GT-500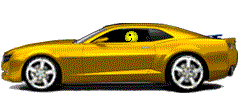 ---
Last edited by Riderover40; 04-30-2010 at

07:20 AM

. Reason: spelling