I put on the '68/'69 script badging...
They had the metal studs that I ground off with a grinder / dremel.
I then backfilled the hollow emblem with JB Weld.
This gave a greater surface area to attaching using 3M double sided tape.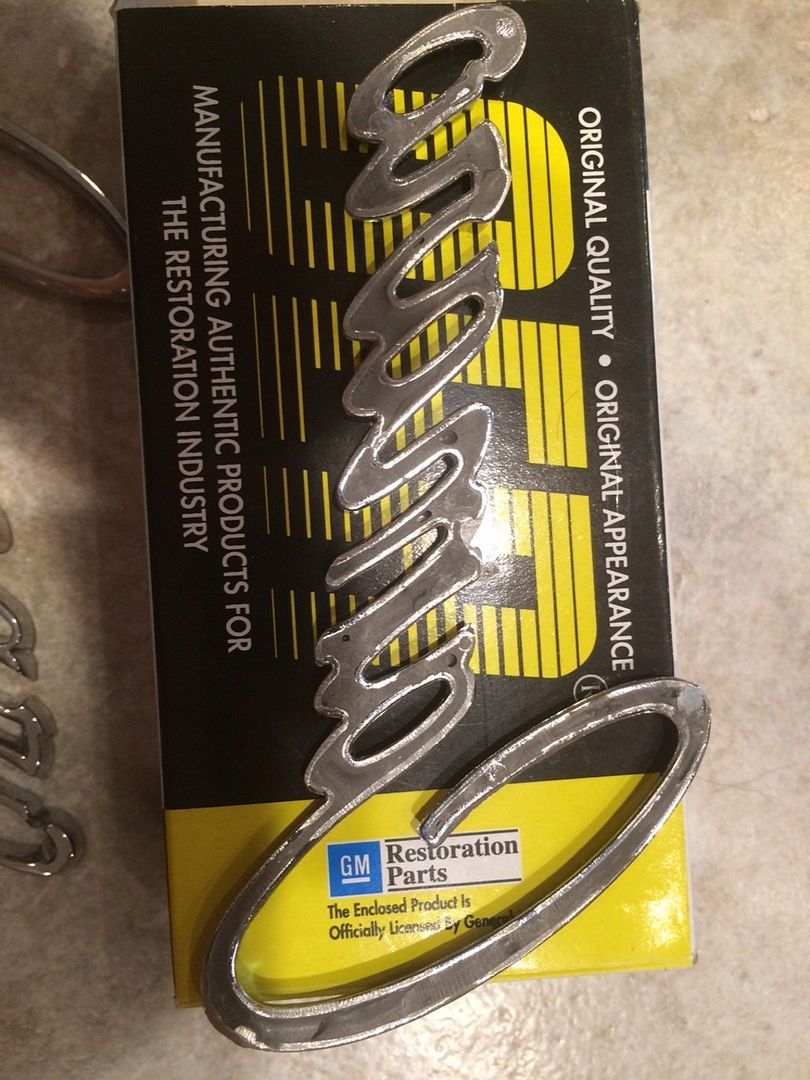 Double sided tape half off, getting ready to attach.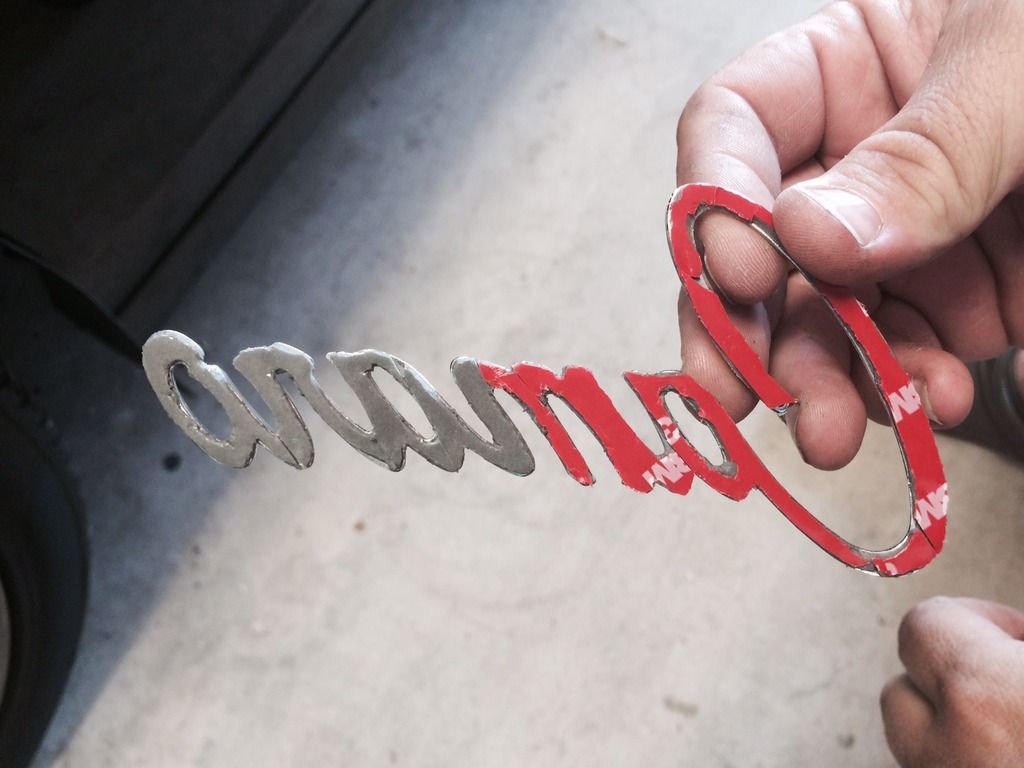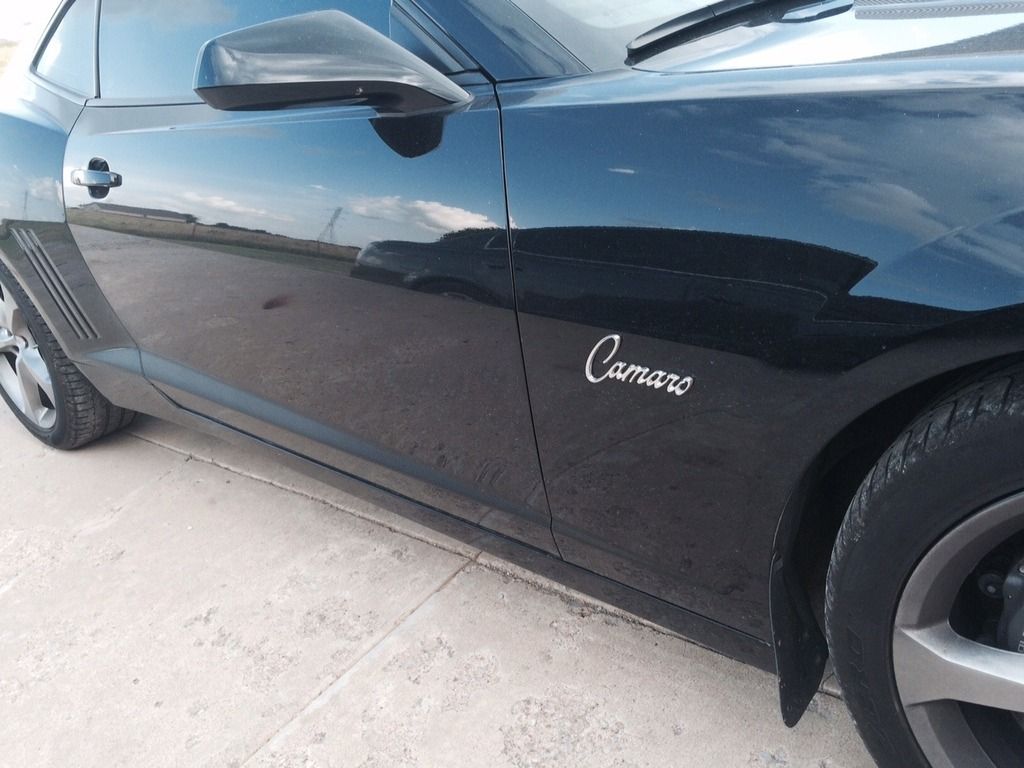 __________________
2014 L99 2SS. 457HP/425ft-lbs Mods: GPI Tune, GPI SS1 Cam, Intake rail mod, SP Long Tubes, HF Cat, Z28 CAI, NPP exhaust (DIY control), BMR 1" lowering springs, CF Side Strip / Hood Spear, Tint - Windows / Tails / Sidemarkers, Splash Guards, ABL Dashkit, '68 Script Badges, ACS T4 Splitter, ZL1 Rockers from Gary's, Z28 Spoiler, Carbon Fiber Heat Exchanger, Drag DR 64's Satin Black (9" Front-10" Rear.)