Been doing a few small mods as of late and added the last one today. It was a cheap mod so if I did not like it, it is easily removed, so I gave it a try and ended up looking pretty good. Thoughts and suggestions are welcomed
Quick run down of minor mods and then that is it. Next will be engine mods with SLP Camaro...
Billet GM Stainless Camaro Gear shifter
Carbon Fiber Textured Oracal to the mail slot and rear trunk lid
Painted Brembos/Calipers Red with Brembo Decals
Blacked out Bowties
Billet GM Camaro Stainless reverse lights
Windows Tinted
GM Camaro Stainless Cup holder Surround Insert
Black Fades Gill Inserts
Today added Red Decals to the Side Camaro Badge that matches the Red Calipers. Took 5 minutes. Looks good and sporty but still deciding to leave them on or not...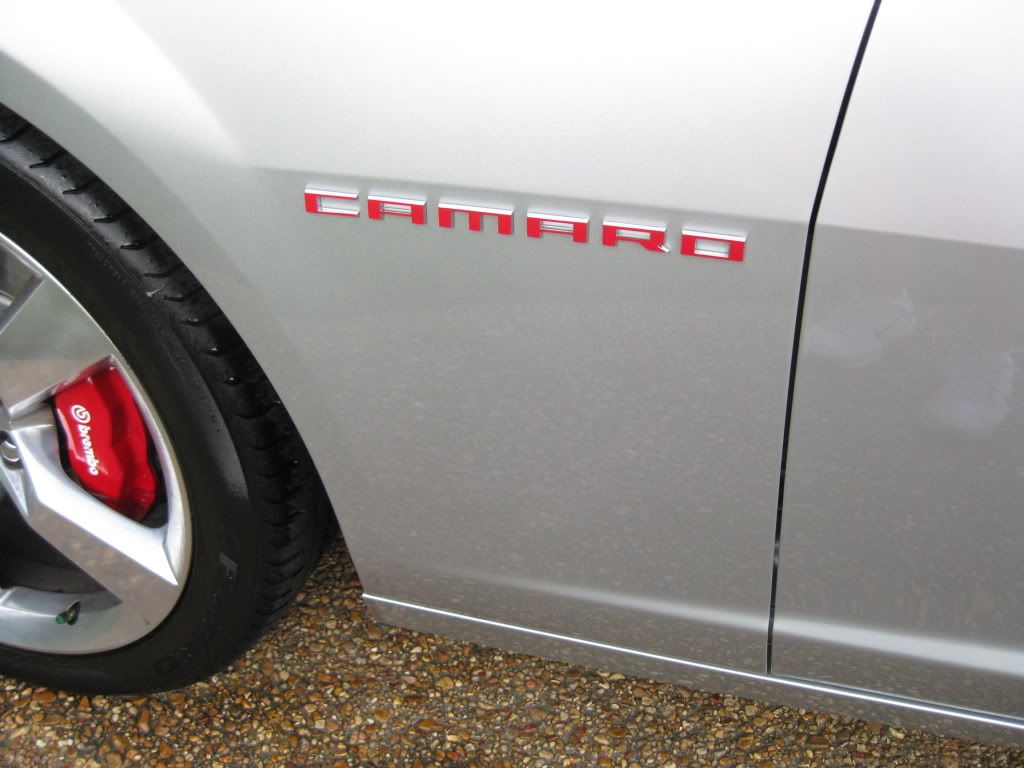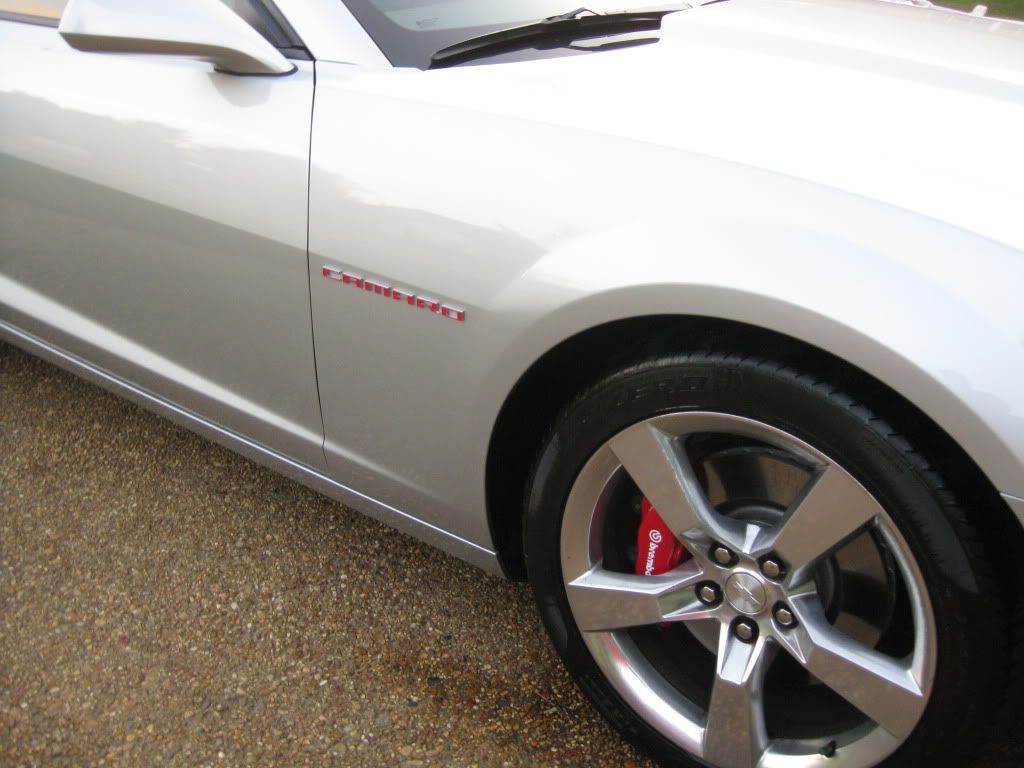 [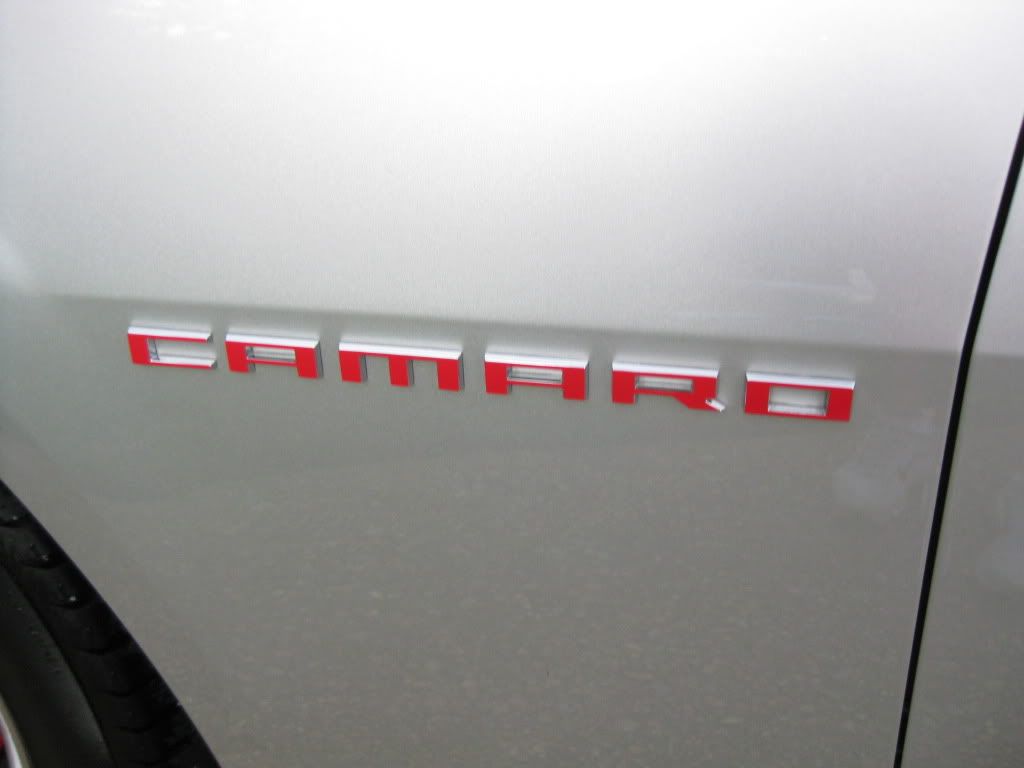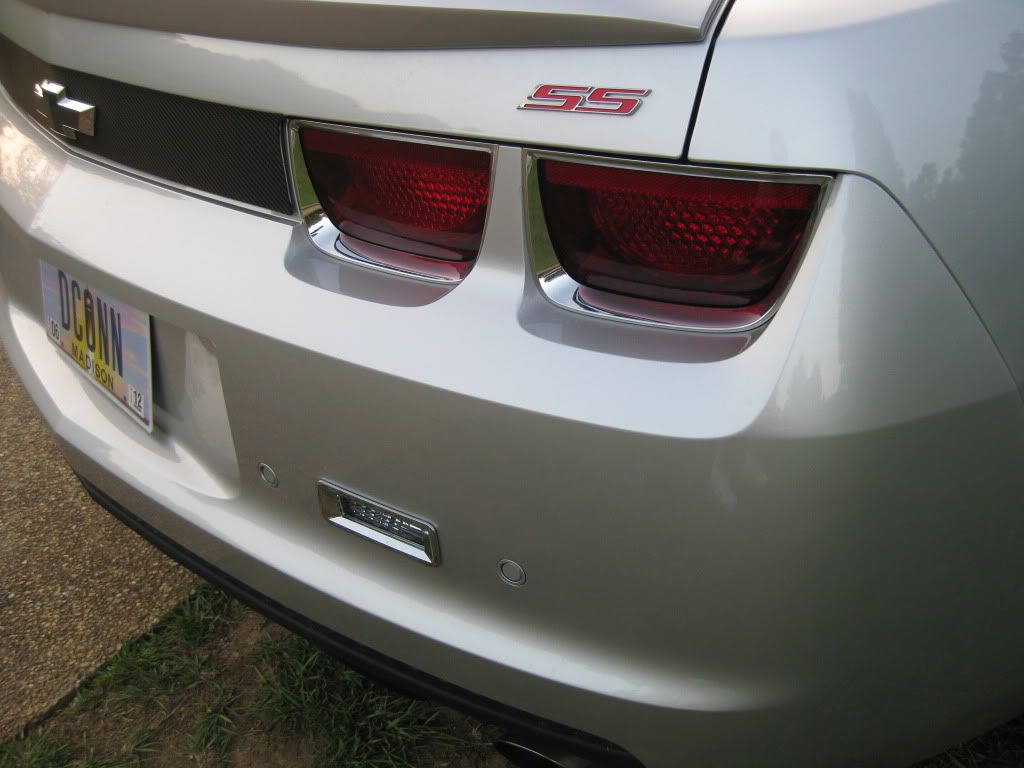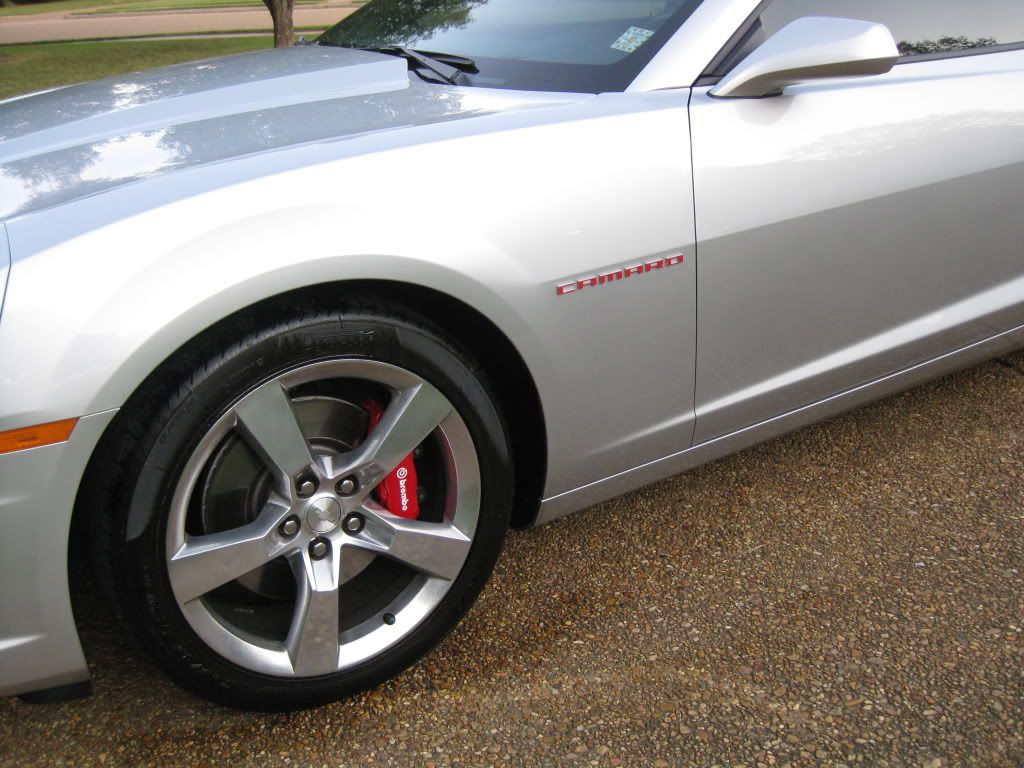 Thanks for any feedback and or suggestions!!

Don
Madison, Mississippi