Ok well i know i do not have to say much.
Many of you already know about my car and the issue i had with some one on my build of my hotwheels camaro for the sema show of 2009.
After many months, actually a year my car is finally fixed with the body kit on right, and with a really awsome paint job. i have to thank MIKE and Brian at REAL AUTOWORKS (RAW) for taking there time and fixing my car right.
I don't really want to bore everybody with a long detail of what happend cause many already know, but for those who don't.... i basically paid a guy to work on my 2010 ss camaro and put my bodykit,supercharger,exhaust, on and paint my car. Well in the process i was jacked for my stock wheels and tires which only had 1600 miles my back seat (which i still dont have) stock injectors and other things. soooo i had to pull my car out and find a new shop to take the car apart and start alllll over.
well enough talk and here are before and after pics. Also its still underconstruction, they will have the car completed by saturday for spocom.
BEFORE PICS AT SEMA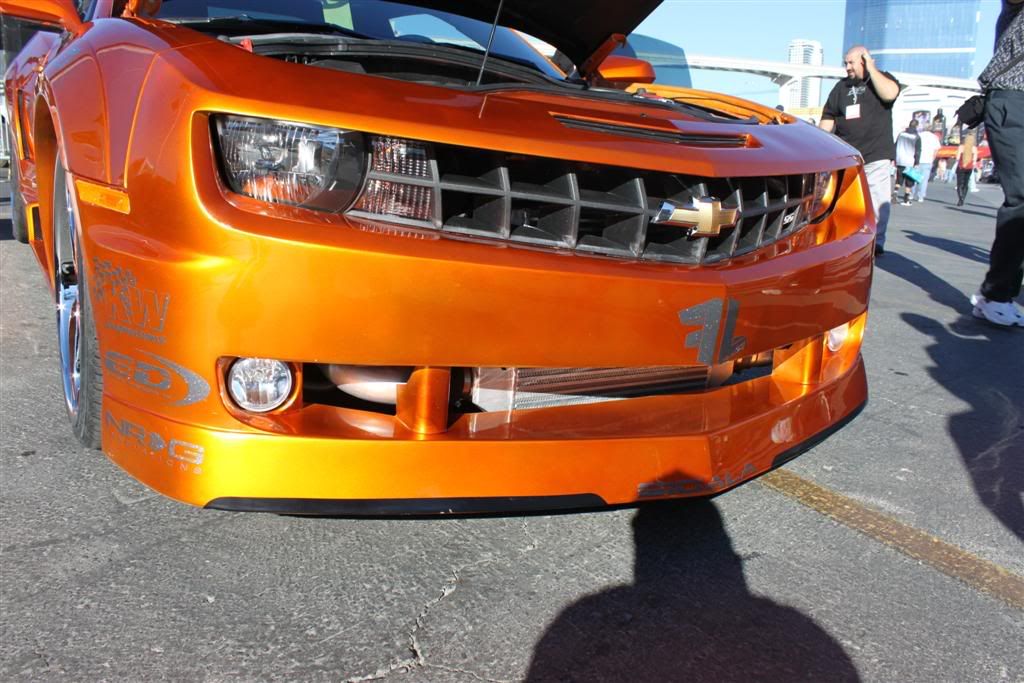 HERE IT IS IN THE WORKS OF BEING FIXED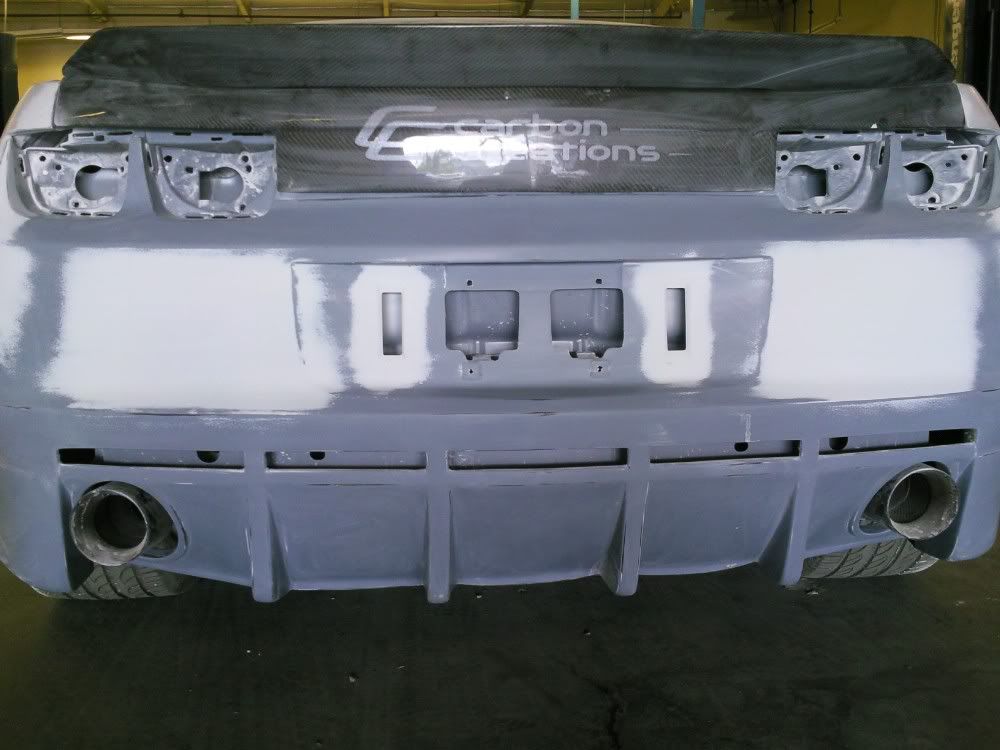 [IMG]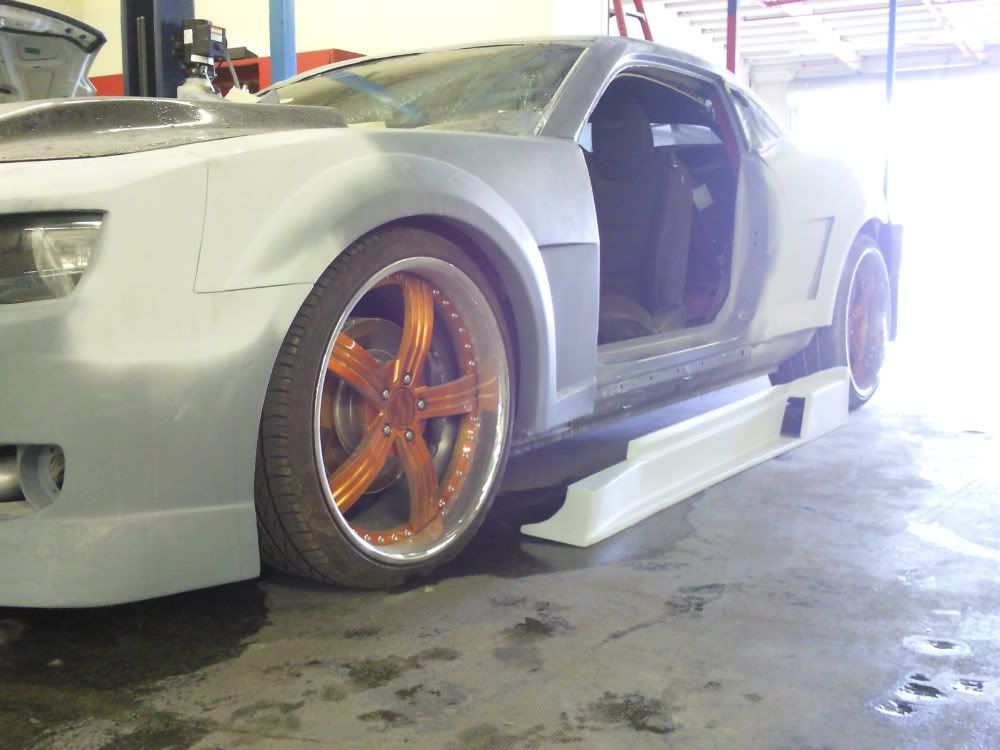 [/IMG]
HERE IT IS BEING PAINTED AND ALMOST FINISHED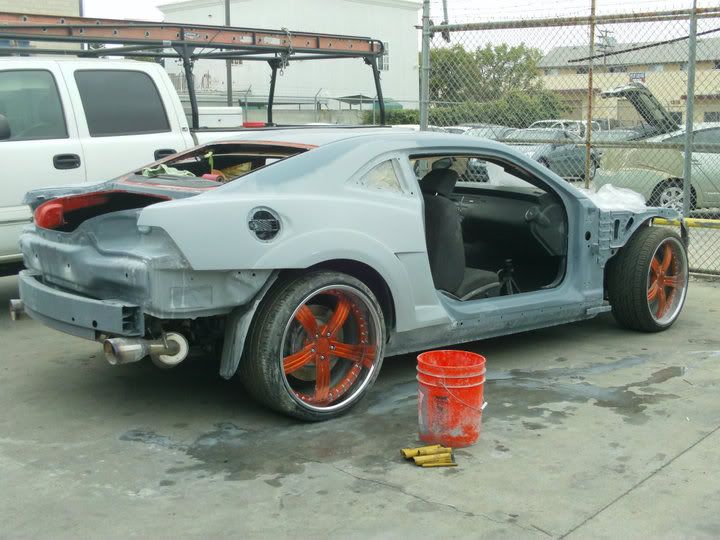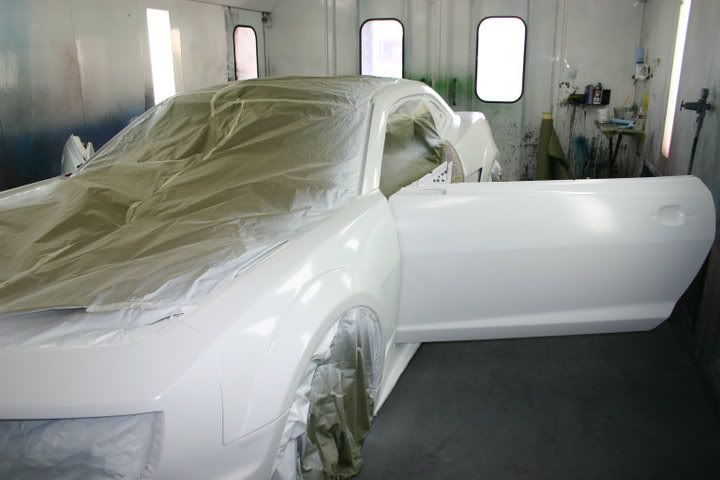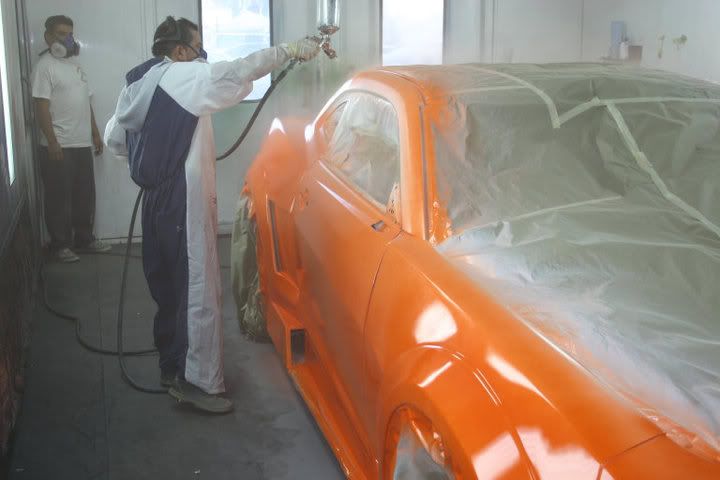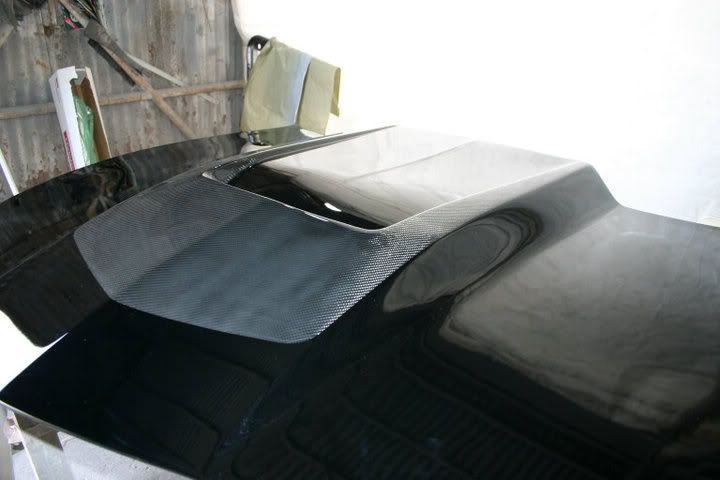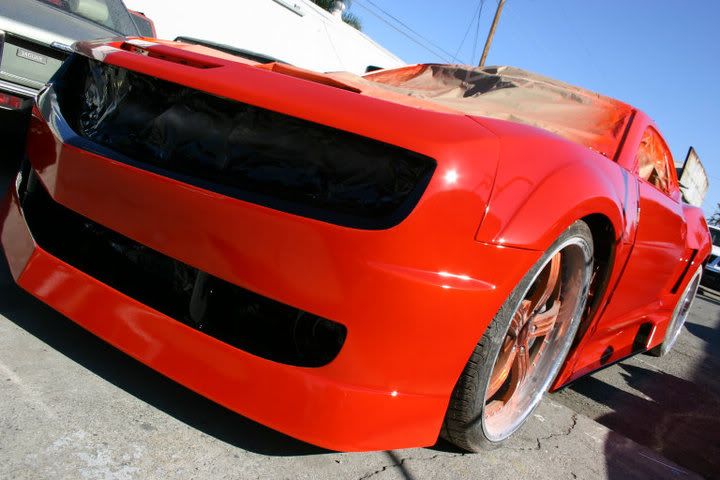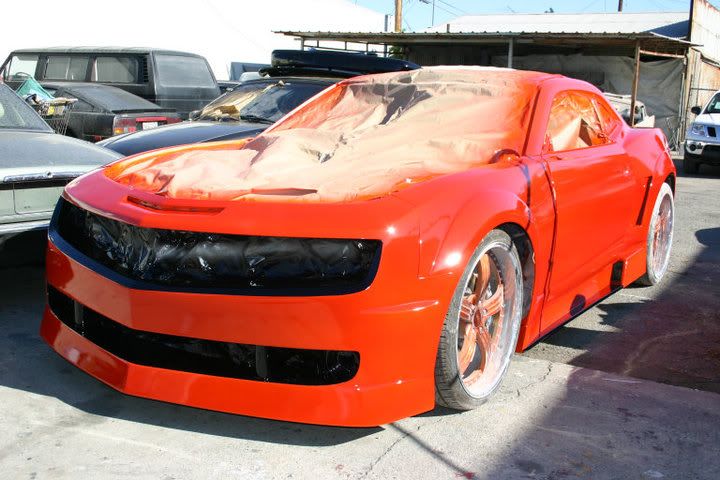 [IMG]