Hey guys My boss is in the process of selling his truck and he is going to put the stock wheels and tires back on. So up for sale is his Factory Reproductions 22's in flat black. The wheels are not perfect anymore but still look very good and can be easily fixed if you so choose. The were put on the same day I did mine which was September of 2009! The tires have about 15,000 on them at the most! They do come with the tires but the TMPS will not be included!
These will fit the Trailblazer, Envoy, Ranier may fit more but the are the 6x5 bolt pattern!
The pictures are older ones but you get the idea! The video I just took this morning!
$1,300 or obo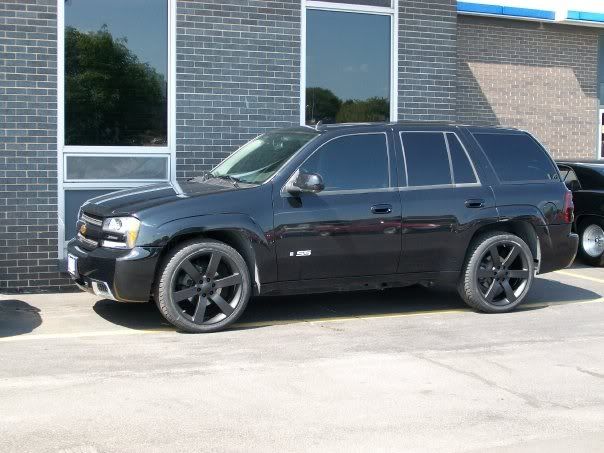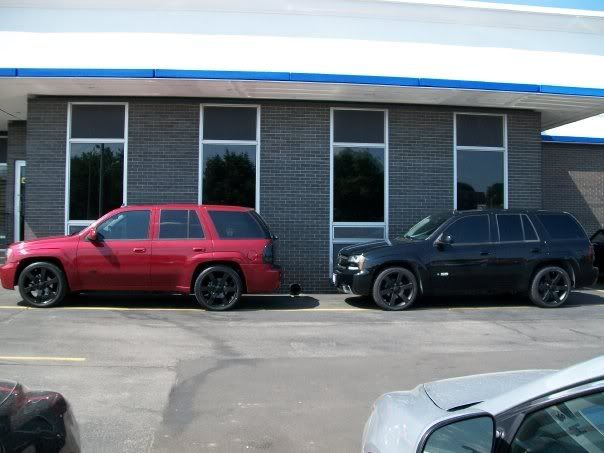 Sorry the wheels are a little dirty but can be cleaned up very easily