Attention:All right reserved. Any and all photos/videos found within this thread may not be copied, edited, reproduced, linked, or displayed in any form or by any means; electronic, mechanical, optical, or otherwise, without prior written permission from myself. If you wish to use any of the photos/videos found within this thread please send me a PM. thank you
Hello everyone and welcome to my build thread. This is my 2010 white SS/RS with the m6. It has the inferno interior package and sunroof. My goal with my Camaro is for it to be clean, Reliable, streetable and fast, in that order. With my last car (06 Subaru wrx) I tried the just being fast route, and though it was fast, I spent more time working on the car than driving it. I'm not going through that again. The first mod i did to the car was the Corsa exhaust, that i had got a week after i ordered my camaro. So naturaly the next morning after i picked up the camaro from the dealer i had it up in the air in my driveway ripping out the stock exhaust. I will try to update and keep the thread as current as I can. Stay tuned because there's more modds to come...
Engine:
Corsa catback exhaust
Roto-fab intake
Exterior:
Custom pin-striping
All badging removed
Vinyl white bowties
Tinted taillights,foglights, front blinkers
Rear tinted windows
LED Exterior lights
Suspension:
Pfadt coilovers
Pfadt sway bars
Interior:
Hurst short throw shifter
LED dome light
Thanks:
Photos: Dan (DTMPhotography), My sister, and Myself( the crappy ones lol)
Future modds:
Granatelli Rear spoiler or Seibon ST carbon trunk (painted white)
ZL1 side skirts
ZL1 front bumper
Black and chrome wheels, not sure what brand or style
Performance pads and rotors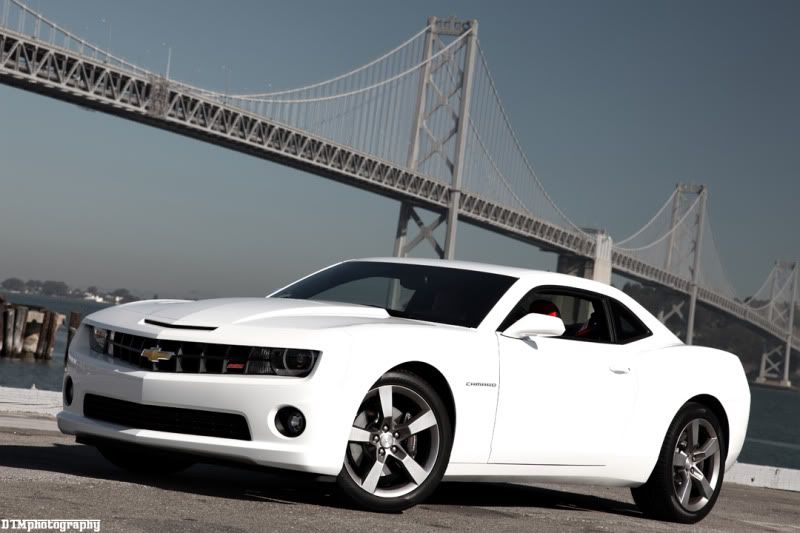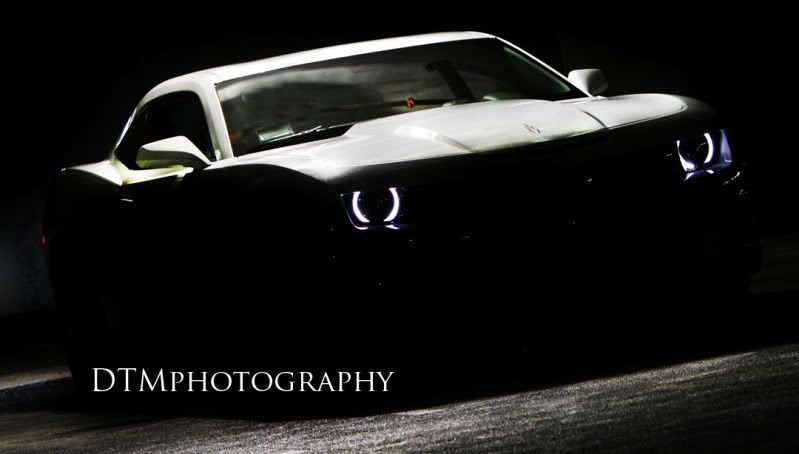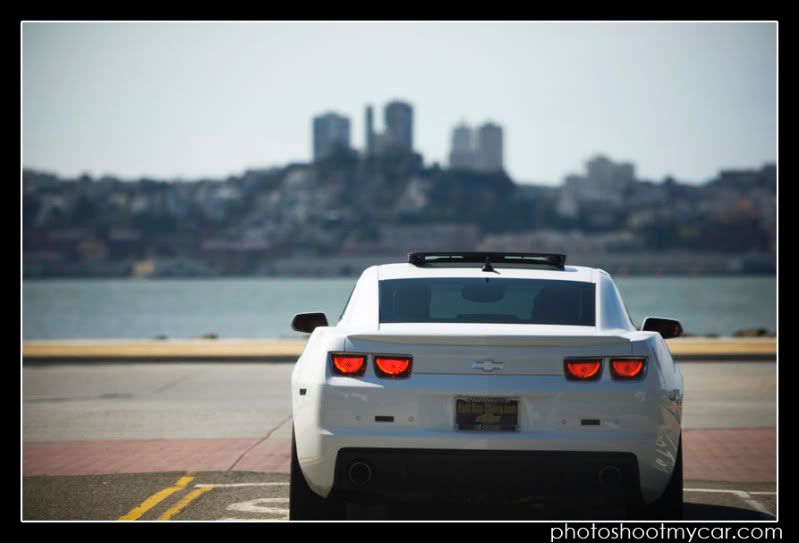 One of my favorite pictures, taken with an iphone, wish it was better quality.