Just picked up my car with my Doug Thorley shorties installed. I already had MRT v1.0. My initial reaction is beyond anything I even expected. This may be the most exciting mod I have done to my car. The exhaust note is absolutely insane. The powerful and throaty sound it has is simply mind boggling. The power increase is definitely noticeable as well. The low end torque feels like it has really improved. I am 100% pleased and happy with these headers. Here's some pics and some videos:
Comparison pics to the stock headers: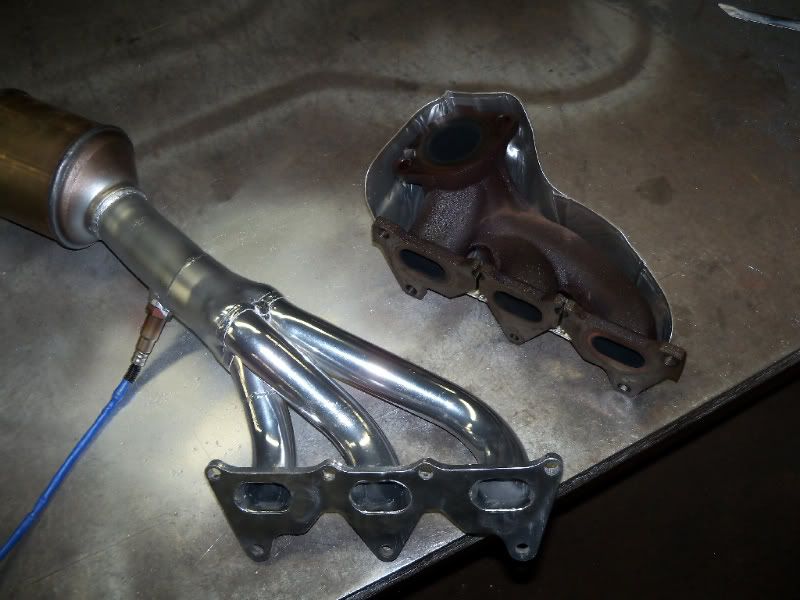 Picture of the header welded and ready to be installed....
Crappy cell phone video but still worth posting: