Quote:
Originally Posted by
Rogue Leader
Congrats, good luck...

Any pics of the number plaque (is there one??)
There are numbers all over. There is a small #45 at the lower side of the drivers window, I have the Indiana issued License plate that has the Indy 500 Logo and the number 45 on it, and the parking pass sticker on the windshield has a 45 on it as well as an Indy Logo Hologram. There is a small round brass tag on the second set of keys with a 45 stamped into it, and I have the temporary registration papers for the Civic event license plate that has 45 and the VIN number of the car on it. It will be one of the most documented cars I have ever owned. Even the window sticker had a small post it note stuck to it with 45 written on it.
Here is a picture of the parking Sticker....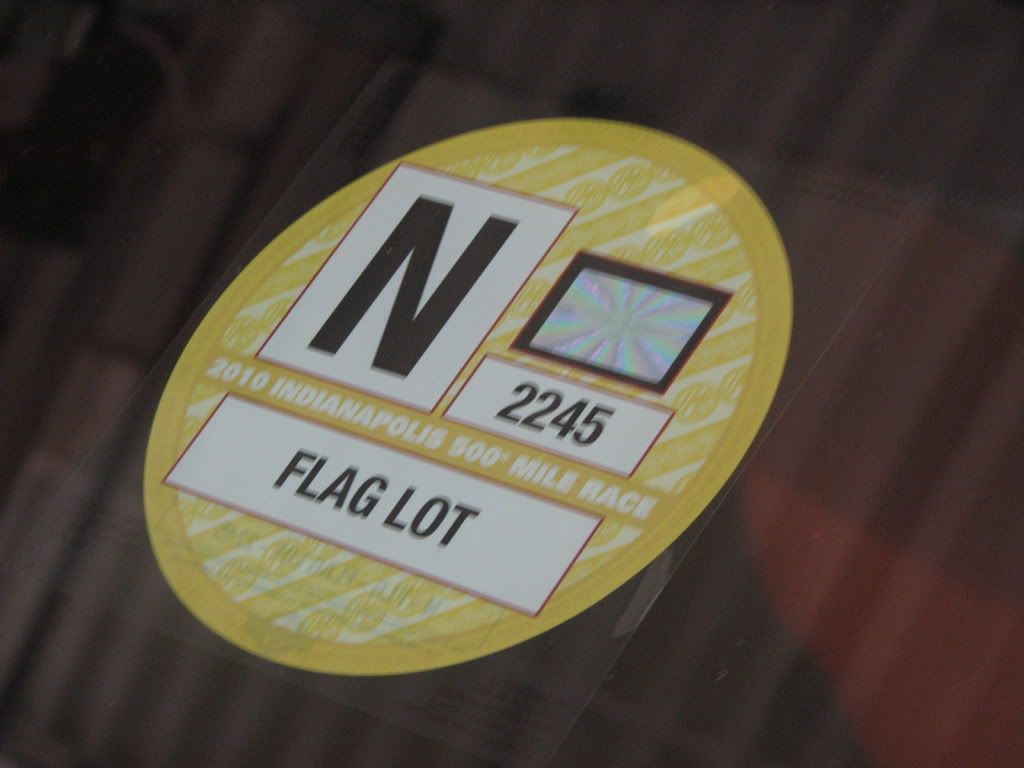 Here is one showing the windshield number, Parking pass and you can see the license plate on the dash......