OUCH, That looks pretty rough, at least as far as PDR is concerned. If I make the trip, I'd be happy to look at it more closely but there are some things in the pics to be concerned about.
In this pic, everything between the red line and the edge of the door is two layers of metal sandwiched together and both layers are damaged. The obvious damage is between the yellow lines. It's very difficult if not impossible to work two layers of metal with no space between them.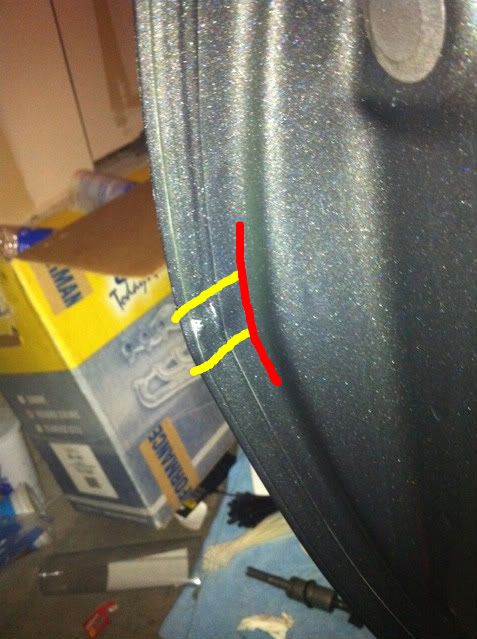 In this pic, I'm very concerned about the crescent shape highlighted in yellow, and the line formed in the shell by the inner jamb (also with paint that is cracked, highlighted in red)...It's not a good prognosis :(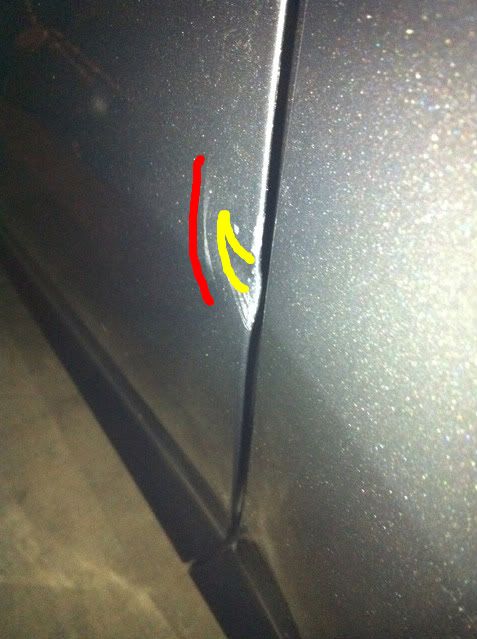 Again, if I come out, I'll know more seeing it in person. I've gotten lucky on some nasty edges on many cars so there's a chance...Also if I get lucky with the dent, I have CGM touch-up to clean up the paint a bit.