OK, I'm replacing this piece with AN fittings an lines. But I had a couple of hours to burn and my dremel polishing kit..... so what the hell. Since I have no need for the piece, I figure we'd have some fun and I'm going to give it away for FREE to one lucky winner! I'm also throwing in a couple of ARP bolts to complete the look. The bolts by themselves are $5.99 each, not cheap.
Here are the rules; whoever posts closest to guessing my DOB without going over WINS! Will keep it open till Friday and than I will announce the winner.
Oh, I almost forgot... there's is a small shipping and handling fee of $129.99.
Just kidding, I pay for the shipping also.
Here's what I started with.
And here's work in progress.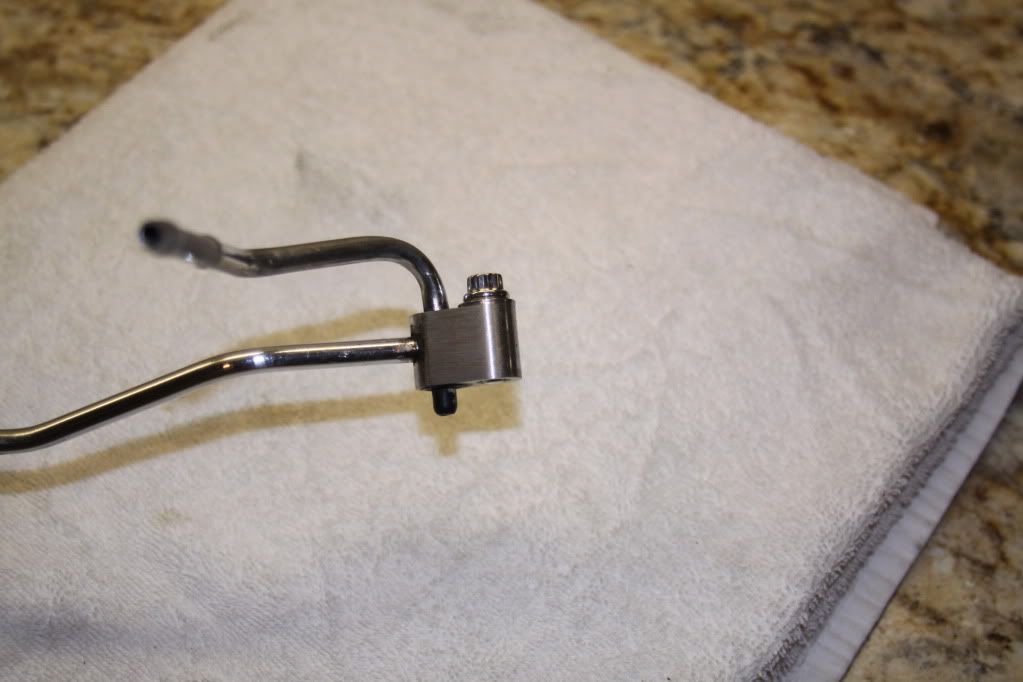 I brushed the blocks and polished the tubes
In this picture, I still hadn't polish the inlet tube.
The pictures don't do it justice... whoever wins will see the difference when they compare both. Good Luck and less start guessing.