Okay so I have been a member on here for a little over a year and have decided that it is time that I have a build thread. So here is my story and will update as things come along.....slowly but surely!
Soooo here it goes.....I have been car person since I can remember. My Dad has been passionate about cars and going fast since he was old enough to remember and passed that passion onto my brothers and I. He was an old street racer back in the 60's racing for slips with his 56 Corvette Vert. Needless to say he "inherited" many cars that he would drive for a week and sell to make his Corvette even faster. He ended up selling that car shortly after meeting my Mom and bought a 66 Corvette. He and my Mom just cruised in that one as he was done with the street racing sceen after he watched his friend die in a tragic accident. A couple months later they found out my Mom was pregnant with my oldest brother and needed something with a back seat. Can you guess what he traded it in for.............a damn VW Bug
. Even to this day my Dad wishes he still had both of the Vette's and doesn't like to talk about it much. Fast forward many years later I came along. As a kid I can remember my Dad picking me up from Elementary School every day and would take me to Dunkin Donuts and then to Dwight's shop. Dwight was the owner of Southern Rods and Customs in Jonesboro, GA. I can remember seeing many cars come through with trees growing through the middle of the floor pans and the guys would build an amazing show car out of it. I soon was the 7 year old that could easily tell the difference between a 55, 56, and 57 Chevy as well as many other cars. I now have a 5 year old son and I am passing down the same passion for cars to him just as my Dad has.
As a teenager I was heavy into the import scene and bought a mint 91 Acura Integra off an older lady that was the only owner. This car was absolutely clean. Never been wrecked...nothing! I wanted to build the car to have the "JDM" look to it. No body kits here LOL. Needless to say I only had the car for 6 months when this idiot decided to pull in front of me and we hit each other head on. I was not at fault, but my baby was totalled. I ended up buying a 92 Acura Legend Coupe that was fun but just felt like a rebound. Had it for 6 months and bought a 2002 Mazda Protege 5. I wanted something different that not many people had and modified. Once again kept with the "JDM" look and just kept it clean. Pic below
I owned this car for about 3 years and then my wife and I had our son. So we needed something bigger. The next vehicle that we bought was a 2006 Trailblazer SS. This was my first V8 vehicle and man I was in love. I did the usual Intake/exhaust/tune and had a blast messing with the high school kids in their mustangs. To this day I sometimes wished that I had never gotten rid of it.
So one day my wife and I were out and about while our son was at daycare just spending time together as we both work alot. We some how made it over to the Chevrolet dealership and saw a silver 2010 Camaro SS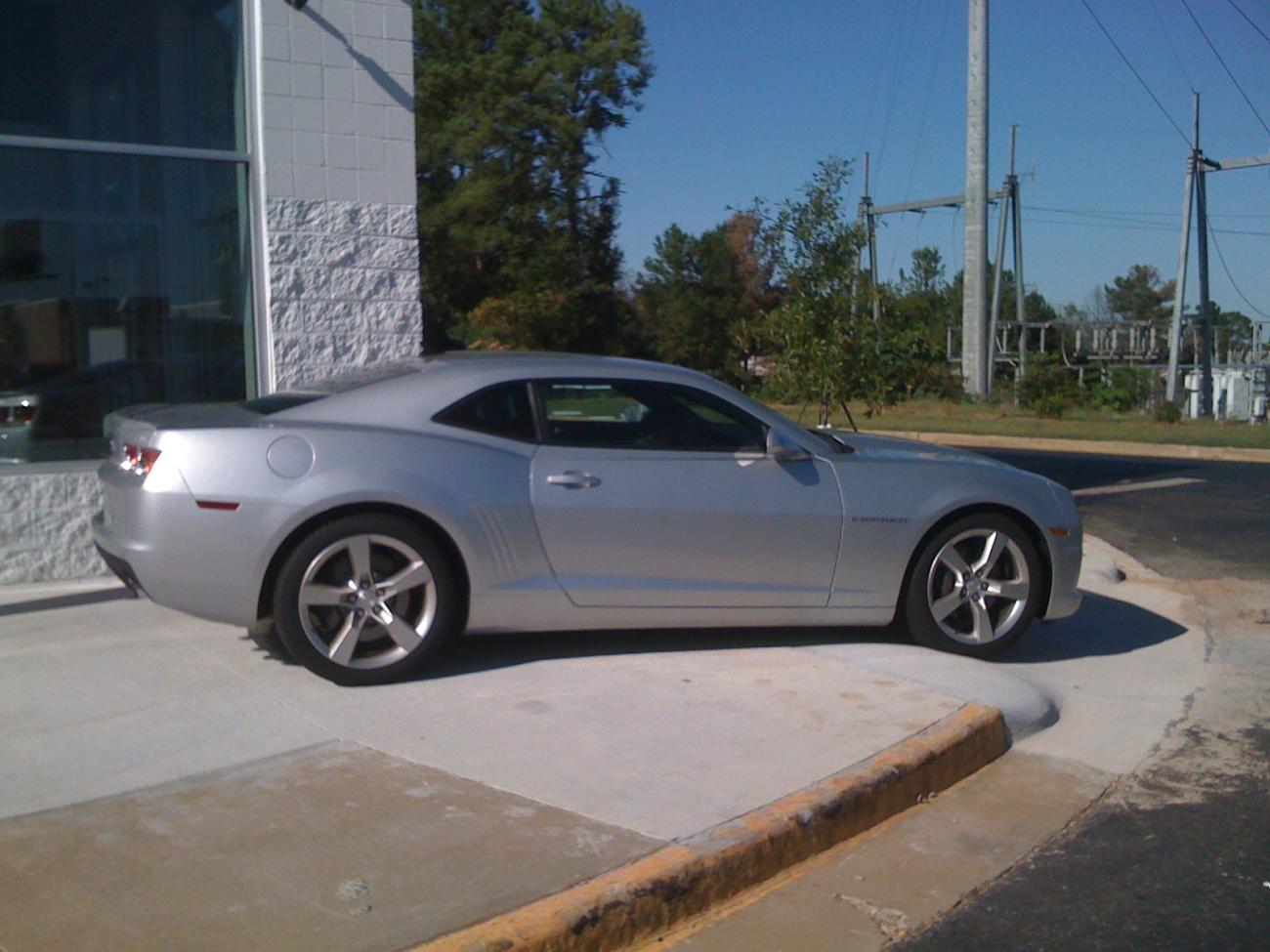 . I had never seen one in person so I just had to look at it from top to bottom. As the sales person asked "You want to drive it?" I looked over to my wife with the infamous permagrin and she said "Well lets do it!". The sales person came back out with the keys and handed them to my wife and said "Here you drive first". My wife looked at me and I knew.....this guys was in for a treat. Let me give you a short story about the first test drive my wife and I went on together. My wife grew up just like me. Her Dad is extremely passionate about cars and has had some beautiful cars since my wife and I have been together.Her great Uncle owned a race track in South Carolina. Before my wife and I found out we were expecting she was wanting a Honda S2000. So we went to her Dad's dealership and test drove a brand new black on black S2000. At this point I had never riden with my wife (GF at the time)....I always drove. Her Dad handed me the keys and I drove the car off the lot. It wasn't long and she said pull over I want to drive it. So I pulled into an industrial park that had a col de sac. She gets in the drivers seat and looks over and says "You ready"...Um sure. I mean what can this girly girl do, right?!?! We left out of the col de sac after doing a couple of doughnuts and then came out sideways onto the main road. Holy hell! At that moment I knew I needed to hurry up and marry this girl! We got back to the dealership and her Dad looked over and said "So, how was the test drive" with this grin like he already knew. So back to the test drive of the Camaro. She gets in the car and cranks it up lets the clutch out and was a little jerky. The sales person looks at her and says "A little rusty are we". She gets out on the man hwy and just lets her rip, rolling gears like a pro. The salesman looks at me and says "I know why you married her" LOL. I then have my fun with it and go back to the dealership. Now the fun begins.
After much deliberation we were finally able to pick her up on September 6th 2010. Here she is the day we picked her up.
So right after we picked up the car. My wife calls her Dad and tells him what we did. He said well I'm at the lakehouse bring it down so I can see it! We get there and he has his 68 Camaro SS 396 sitting outside LOL. This car is in the will with my wifes name on it. She goes down to his house once a month just to make sure it is okay
Yes folks the house in the background is just the lakehouse. They visit this house only in the summer time on the weekends. Its rediculous!
So it didn't take long and the modding began. I had the stripes put on and the day we picked it up after the stripes were completed we took it over to a friends of our's garage and did the muffler delete.
Not long after that I met a few member on here a found one that lives only 15 minutes from me (csjcsj). He was having a Vengeance Stage II cam installed and decided to change his K&N CAI to a Vararam. So, I picked up his K&N for a great deal. Thanks Scott!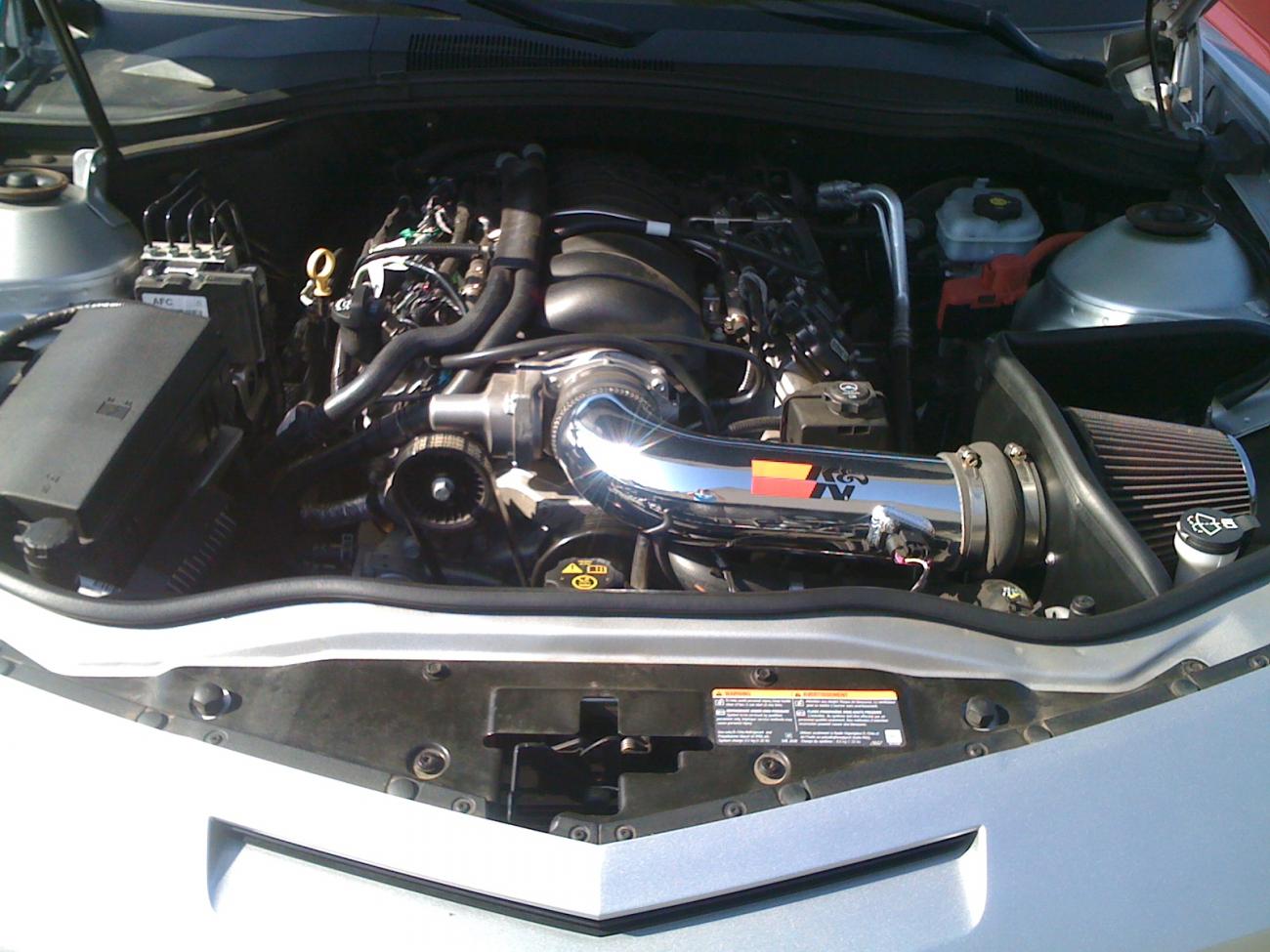 It wasn't long and I was able to attend my first local Camaro meet. Vengeance Racing out of Cumming, GA hosted the event for us at a BBQ place and after we ate we went to Vegeance and watched some dyno pulls and checked out the shop. Here is one pic of the meet.
Next thing was I able to come across was some Pfadt springs from another member 572HP. These came off his beautiful vert. Check out his build thread when you get a chance. Thanks Joe! and Scott for helping me with the install!
My recent modification is the taillight bezels. Like I said Slowly but surely LOL
So a few months ago my wife and I decided that we didn't want our Camaro as a daily driver anymore as we have some future mods planned. We just wanted to go ahead and get used to not driving it everyday, I guess. So we picked up a 2001 Jeep Wrangler. Fun little rig I must say
As more mods come I will give updates. I am currently trying to decide to go with a nice set of wheels (Forgeline GA3R's) or doing a cam. Dont know yet. Wife would rather me do something that wont void the warranty, but time will tell. Thank you for viewing my build thread!