Quote:
Originally Posted by
aquablueL99
Kronix, Nice Garage BTW!!---Like the Tahoe Z71..nice looking truck....

Thanks Aqua! I'm on my 3rd Tahoe, I love that model, plenty of room & a great powerplant to work with...That baby is pushing 440 HP!

Now back to the SS!
We had it at the alignment shop on Monday, and it turns out I need to get the Pedders Alignment kit to really dial it in and bring it to Pedders aggressive street spec. So that will be in tomorrow, then install and back to the alignment shop. Never count on your car being done when you think, I learned my lesson a month ago!
We did something fun after the initial alignment and we corner weighed the car. For those of you that aren't familiar with the term, we basically put the car on 4 scales and by adjusting each Pedders Coilover, we are able to equally distribute the weight among the 4 corners. This really improves handling to the upmost degree. We have it close to 50%, which is basically impossible in these cars, it's at 52/48 percent distribution which is very close to a Vette. Here's some pictures of that process & I'm posting a bunch of pictures from the past 2 months of things that were done.
The scales used...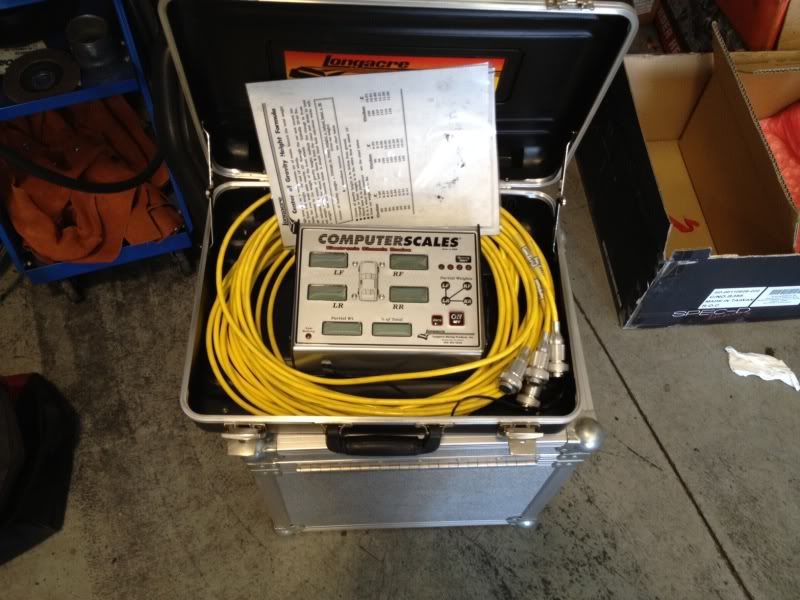 Getting weighed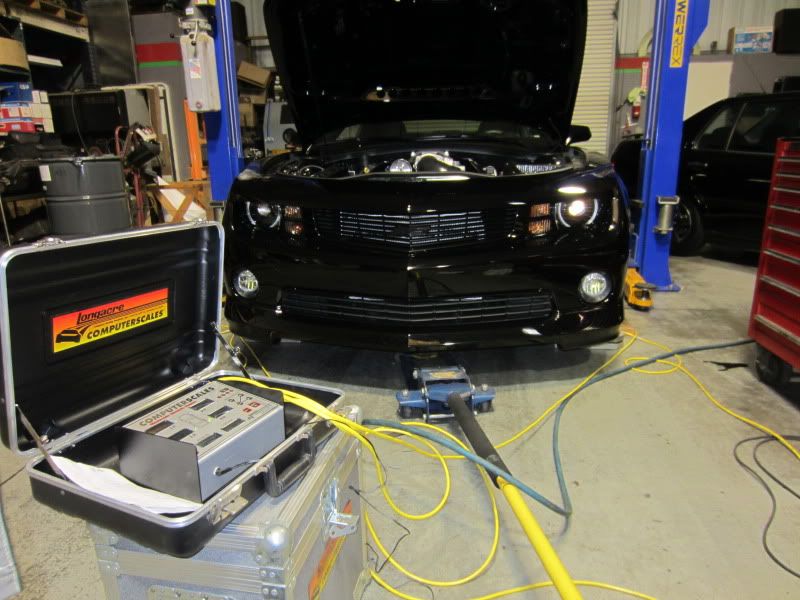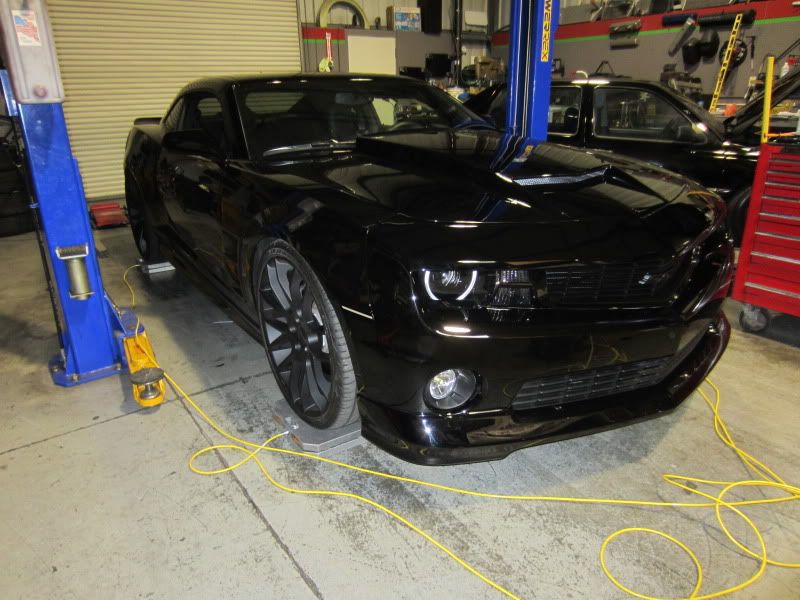 We also put 190lbs in the driver's seat to compensate for my weight. With the scales, you can dial in the weight front to back, side to side & diagonally so you can achieve a perfect/near perfect balance.
Here it's reading the rear, as noted by the 2 green lights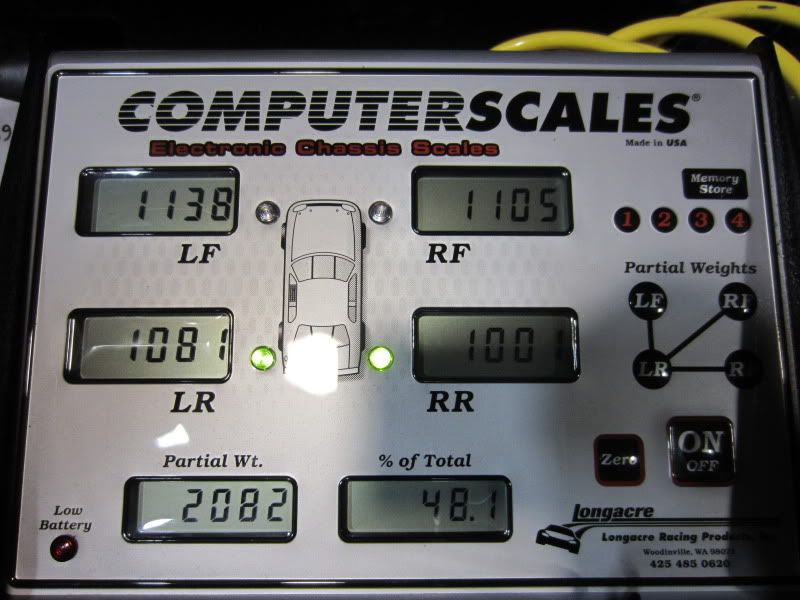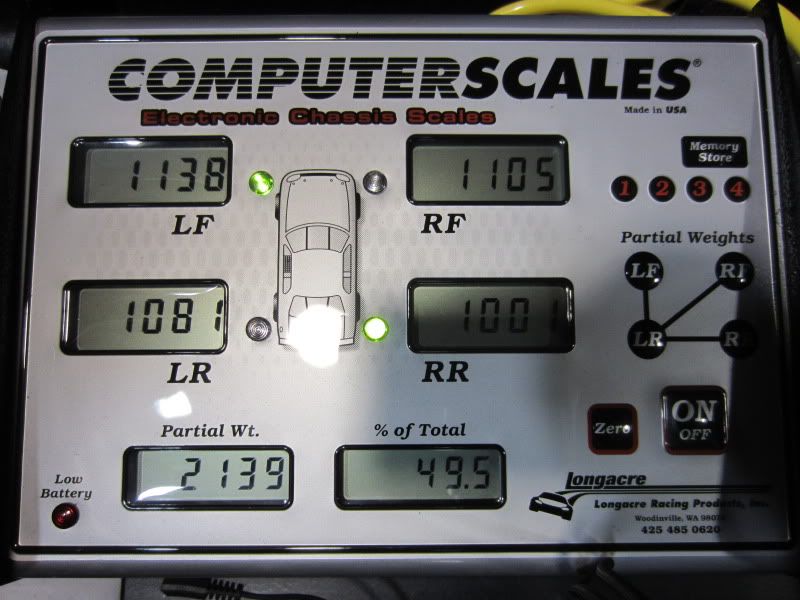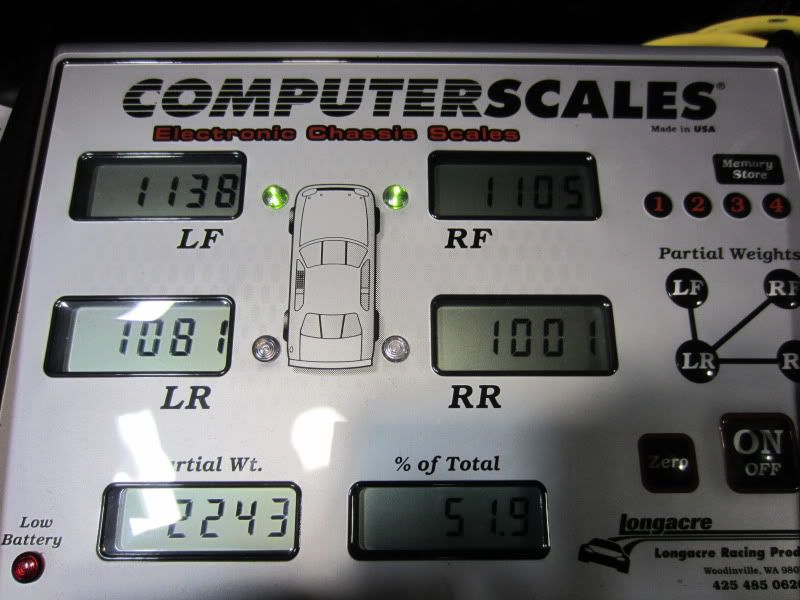 Here you can see total weight, over 2 tons (It did have a full tank of gas which equals about 170lbs)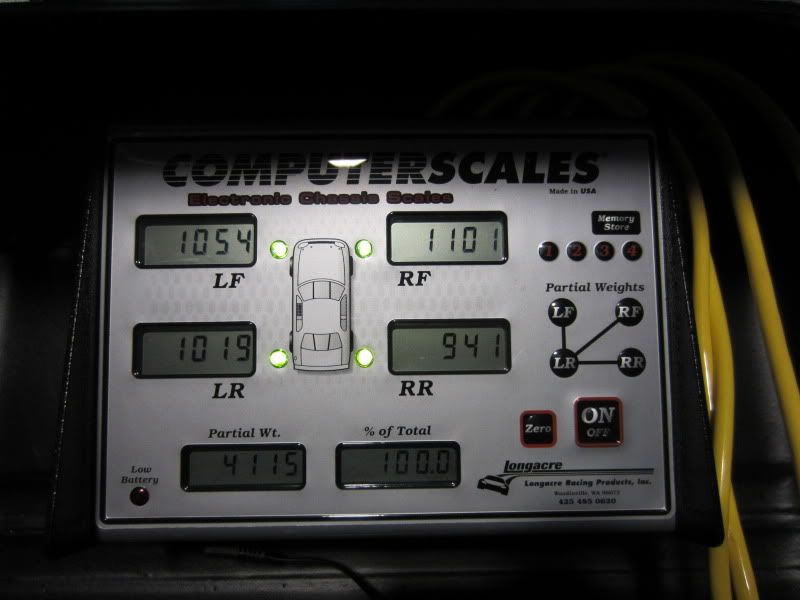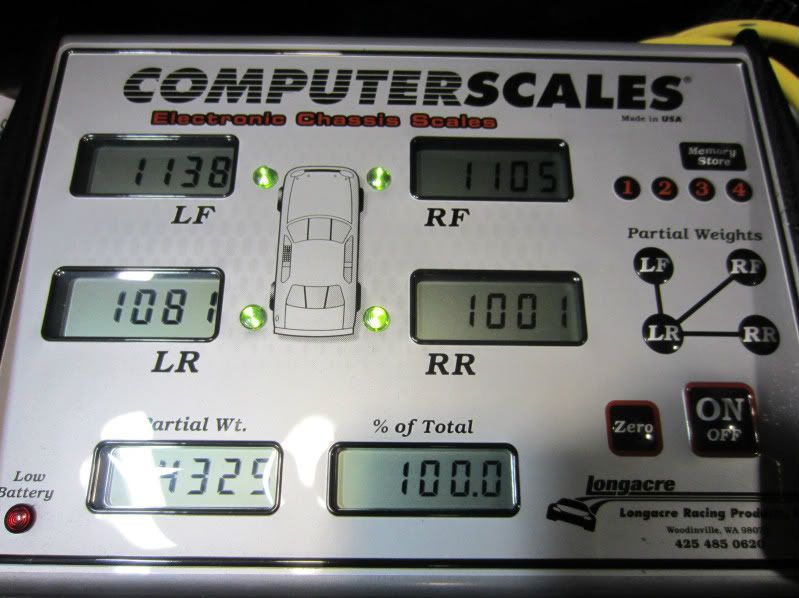 Now here are some miscellaneous pictures from the past 2 months.
Pfadt Rear Arms & Stock arms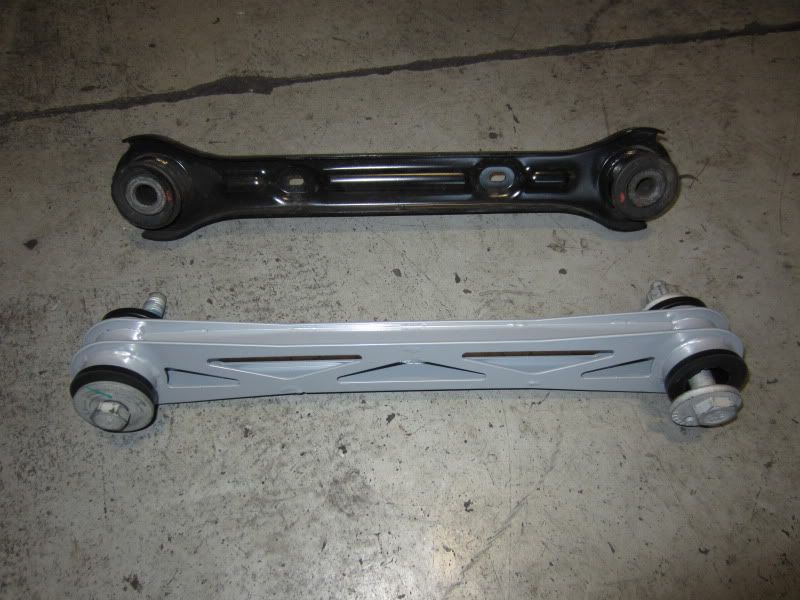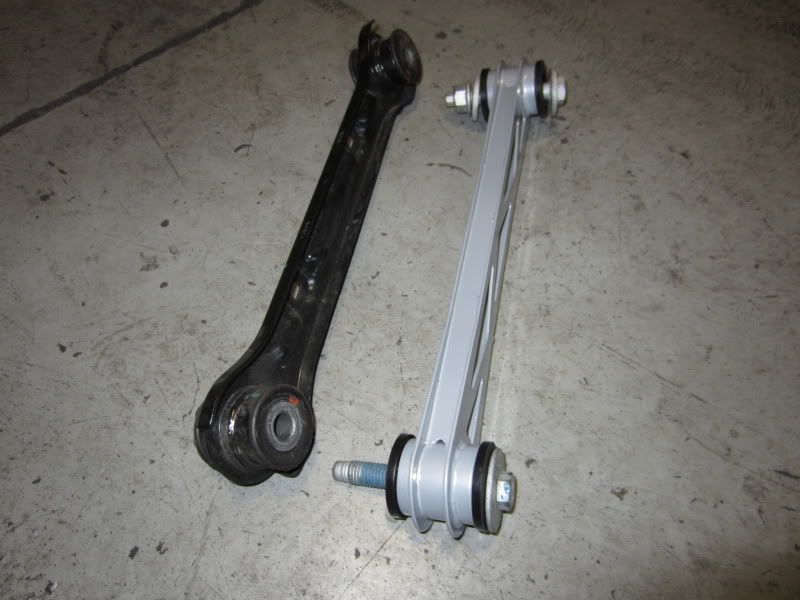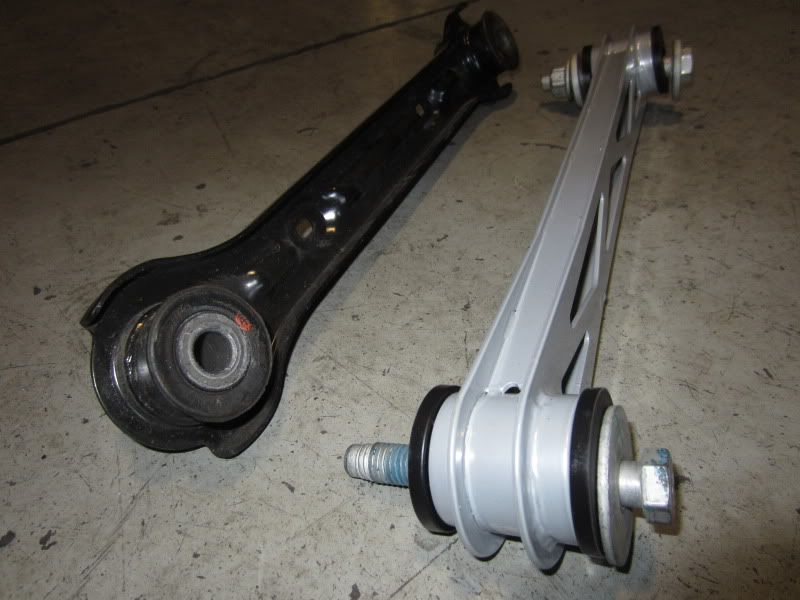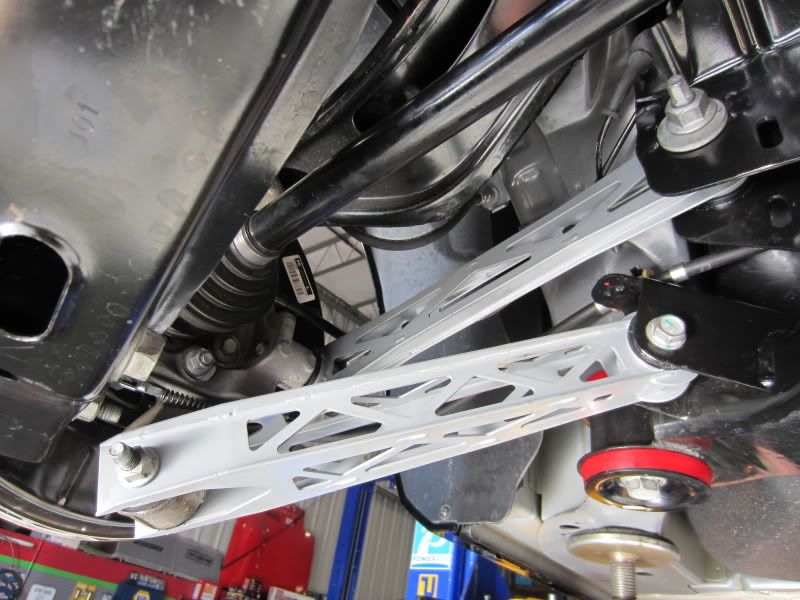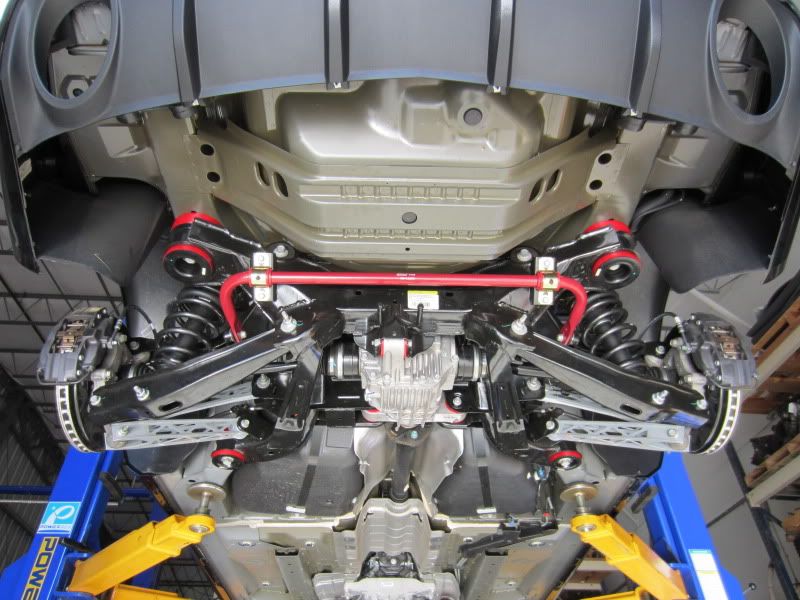 Rear bushing replacements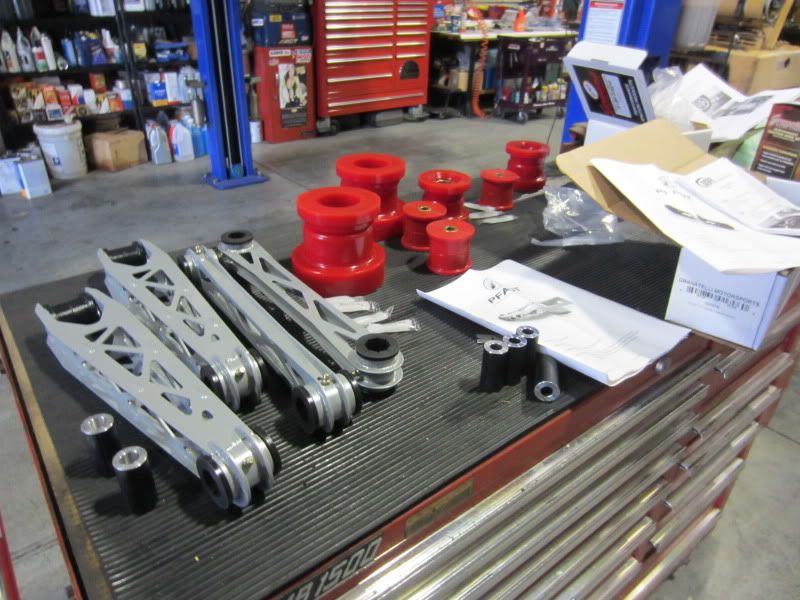 Pedders XA Coilovers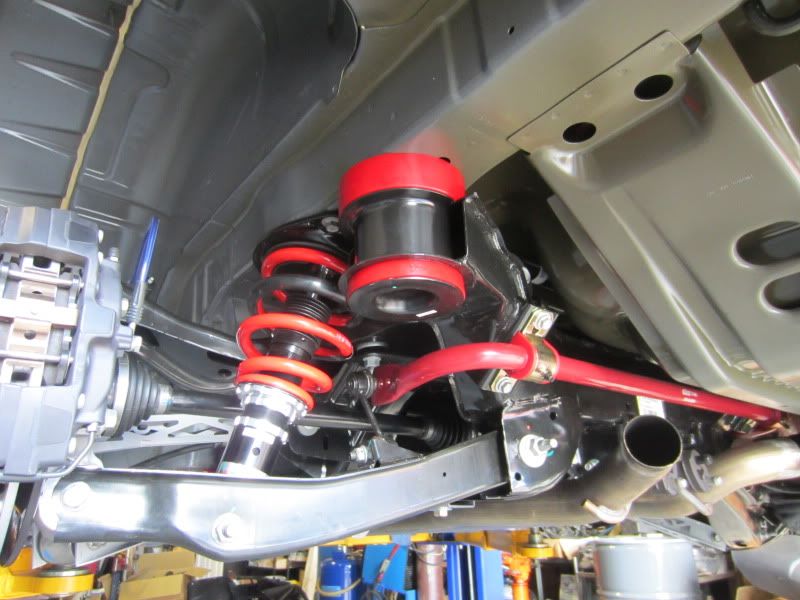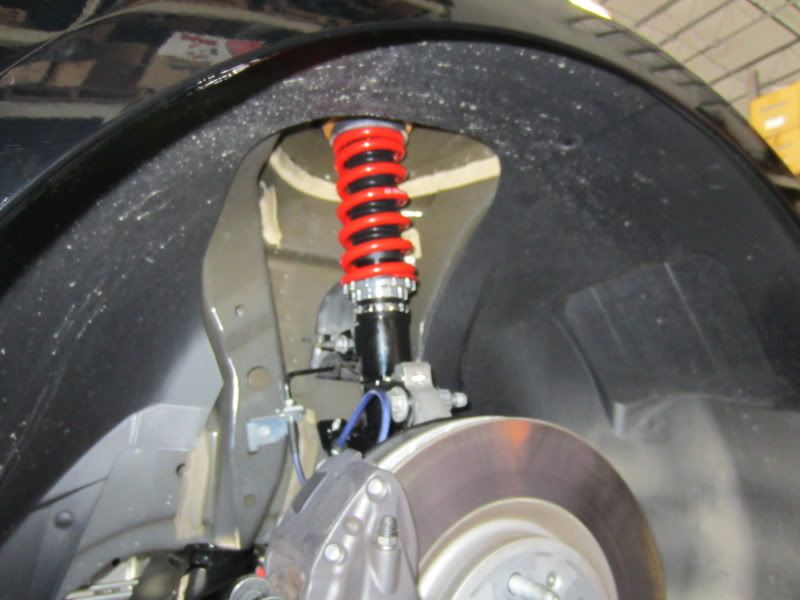 Granatelli Motorsports products used in the build: 1G Suspension Brace, 80K Coil Packs & Hi-Temp Wires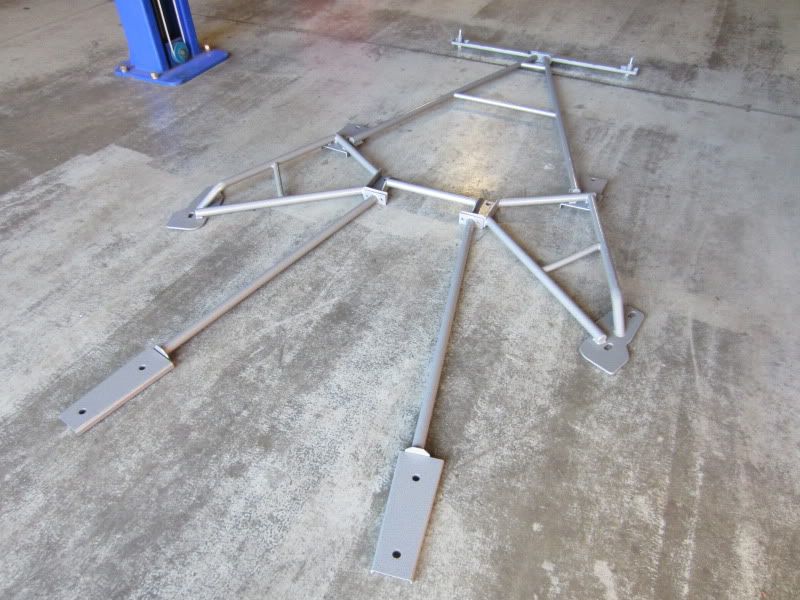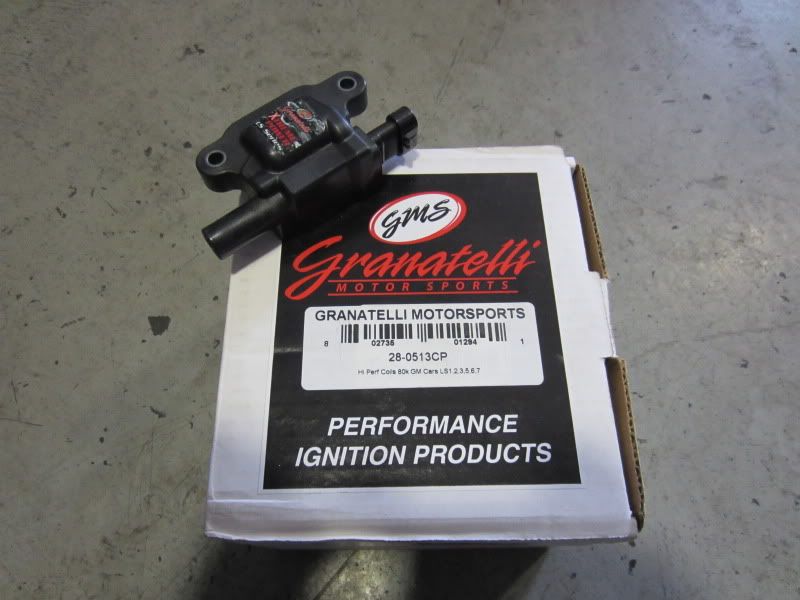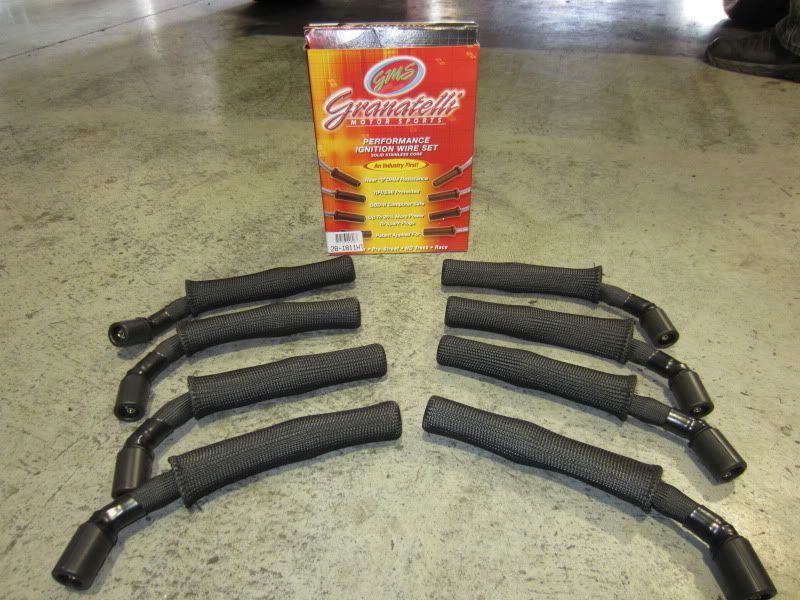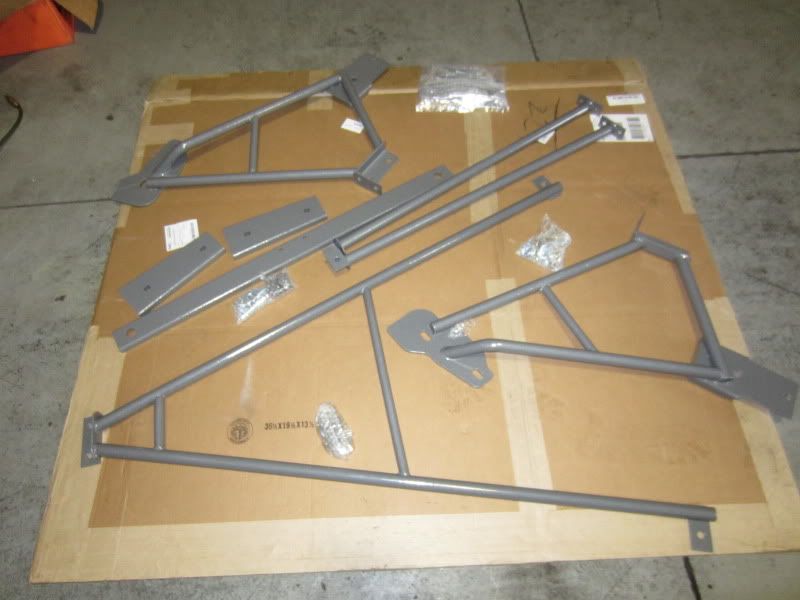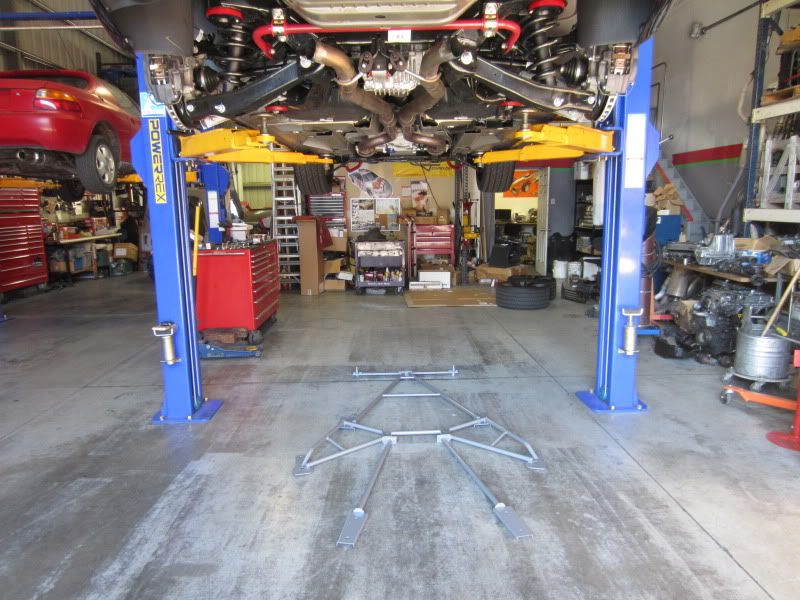 We replace the spacer bushings that came with the 1G Brace with a nice beefy custom bushing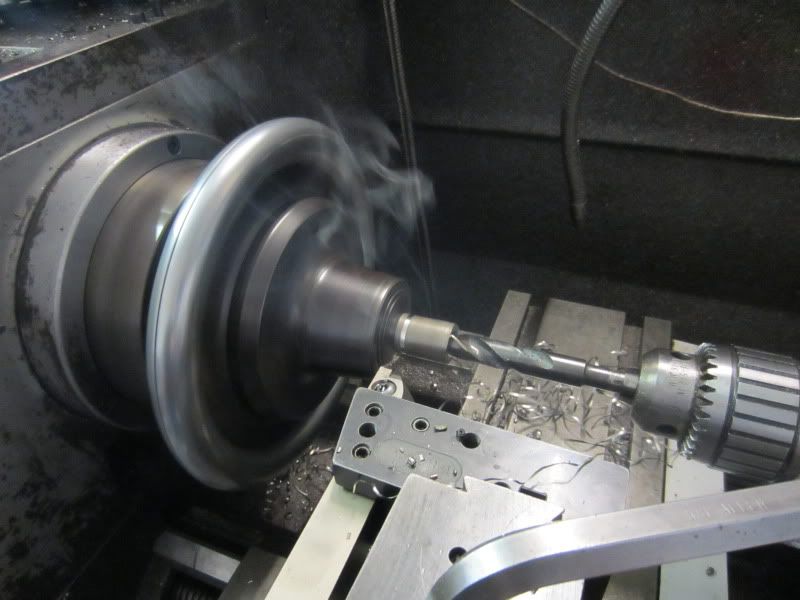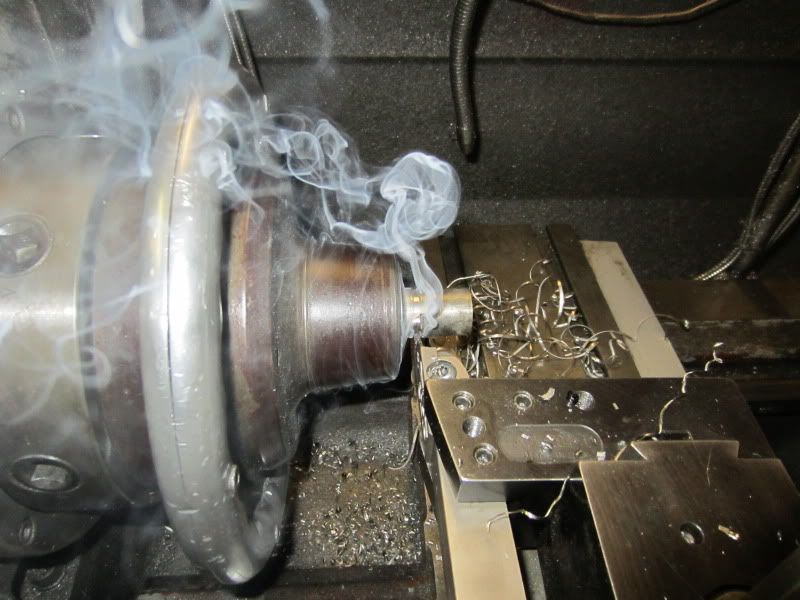 Finished products, ours is on the right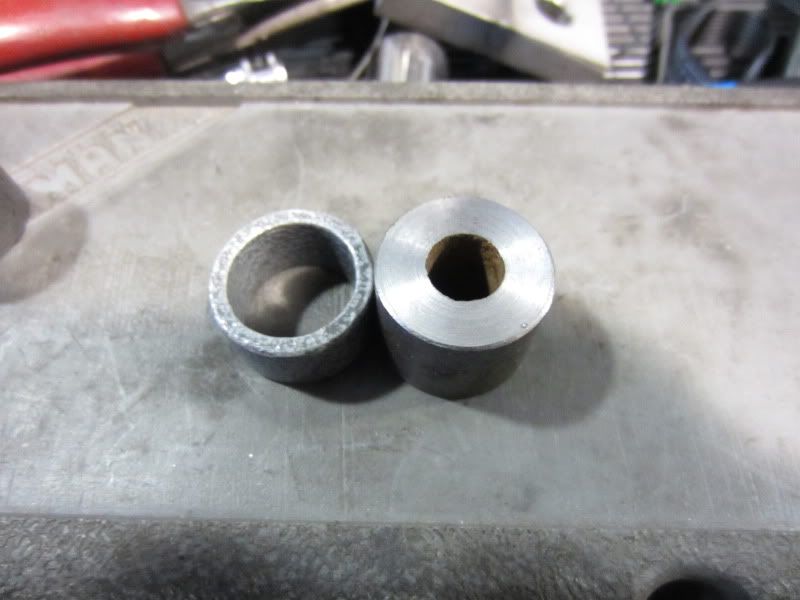 Ours on left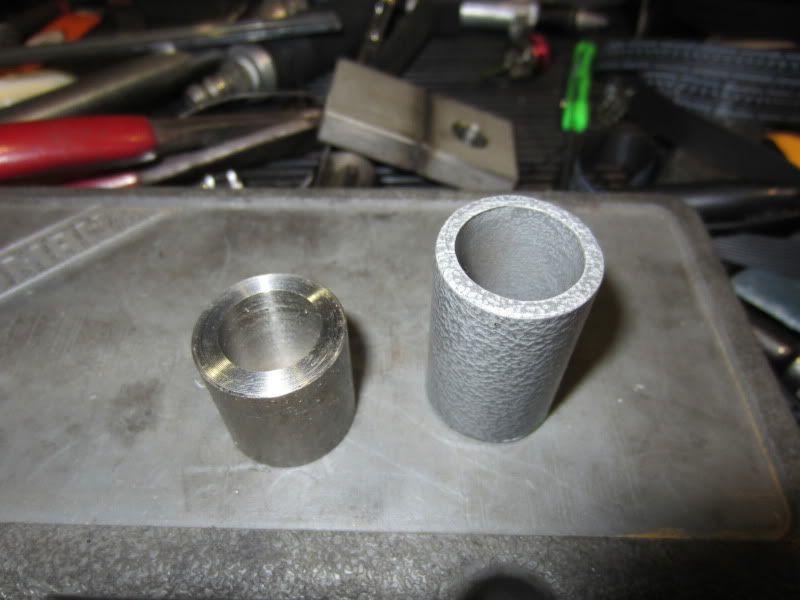 Part of the wideband A/F gauge is installing an o2 sensor bung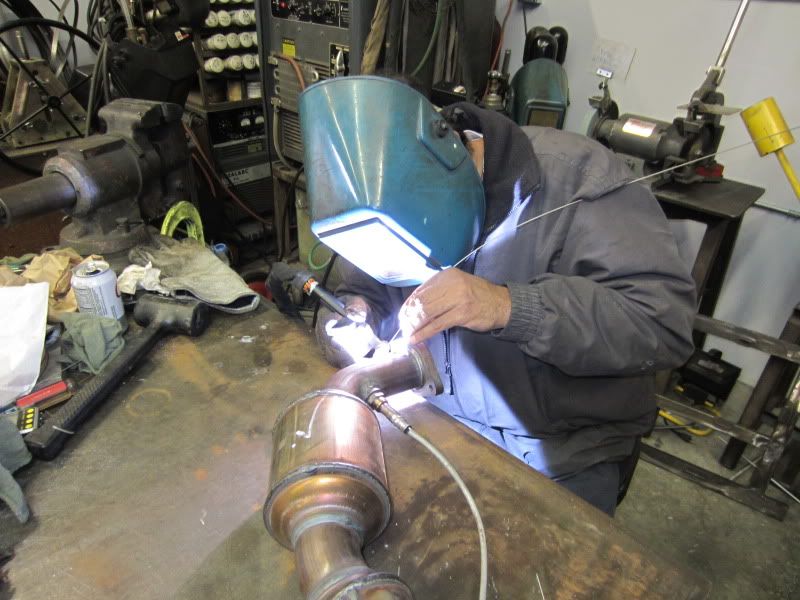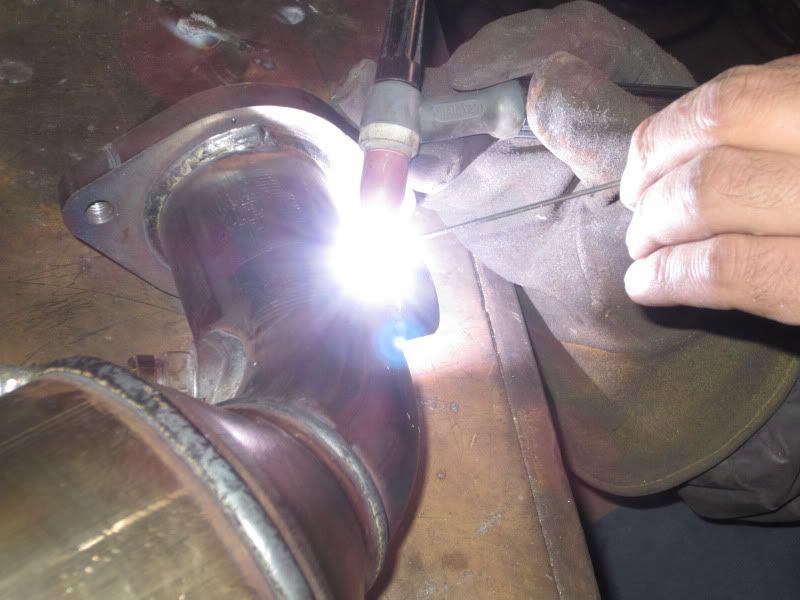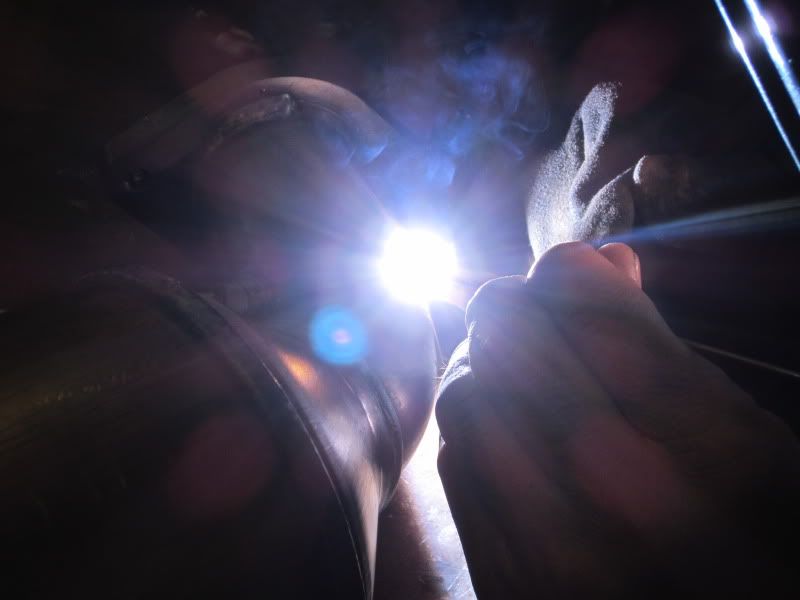 Finished welded bung
I added the DRL harness & AAC LED switch to control the DRL/Fog lights to come on/off whenever I want. The AAC LED ring has VERY DELICATE pins, so extreme care must be taken when doing the soldering. We soldered, then heat shrunk every wire, then glued & heat shrunk all wires...Very tedious work!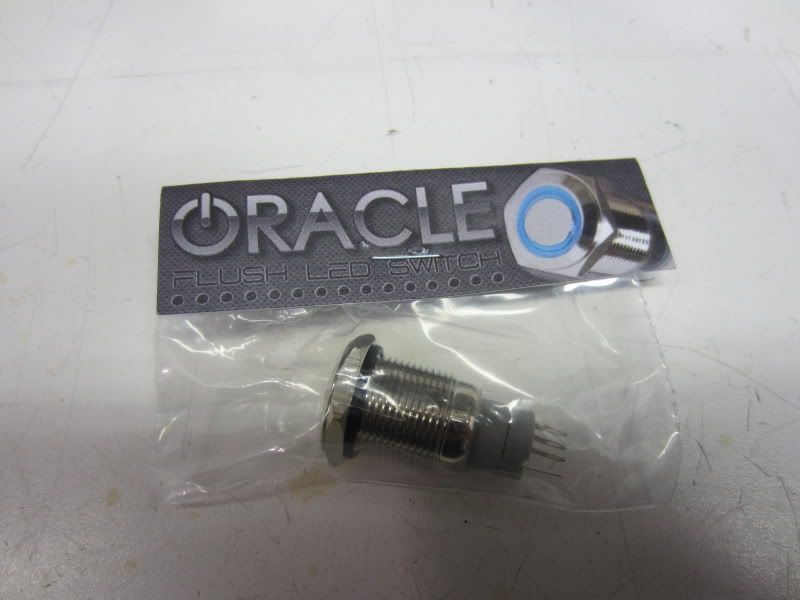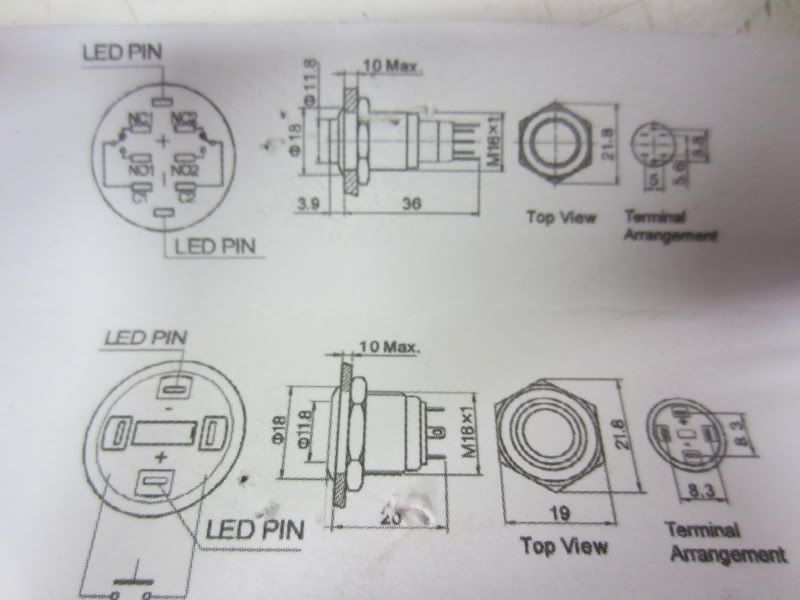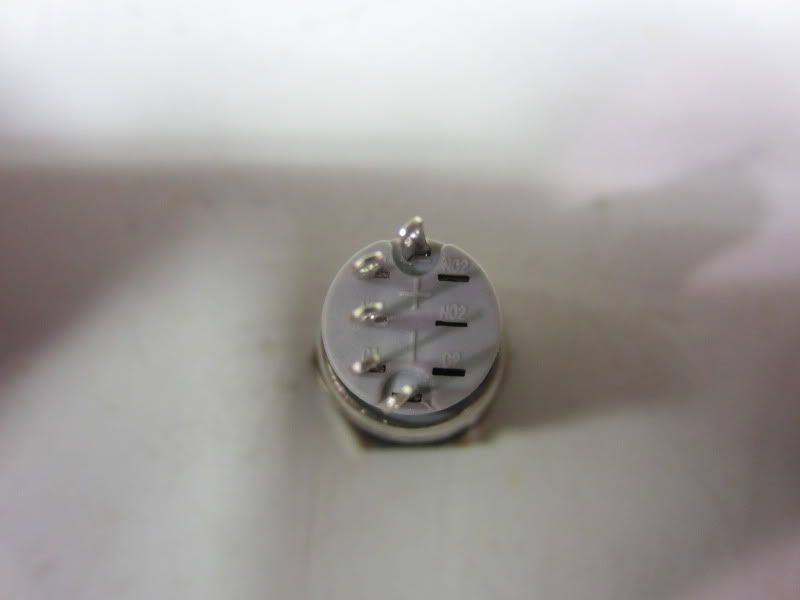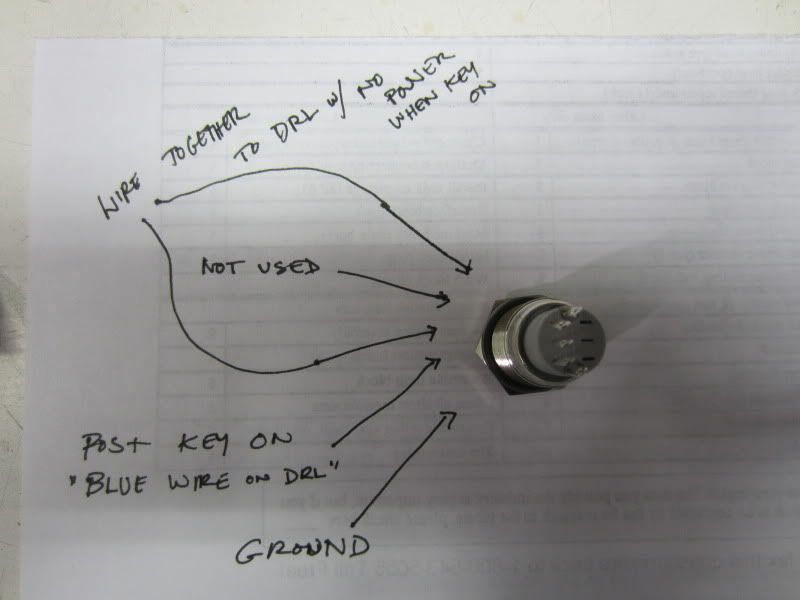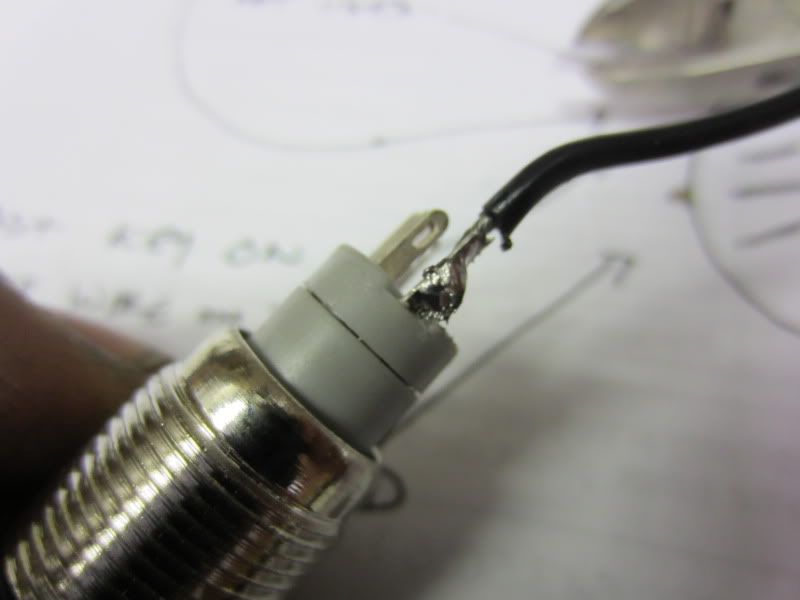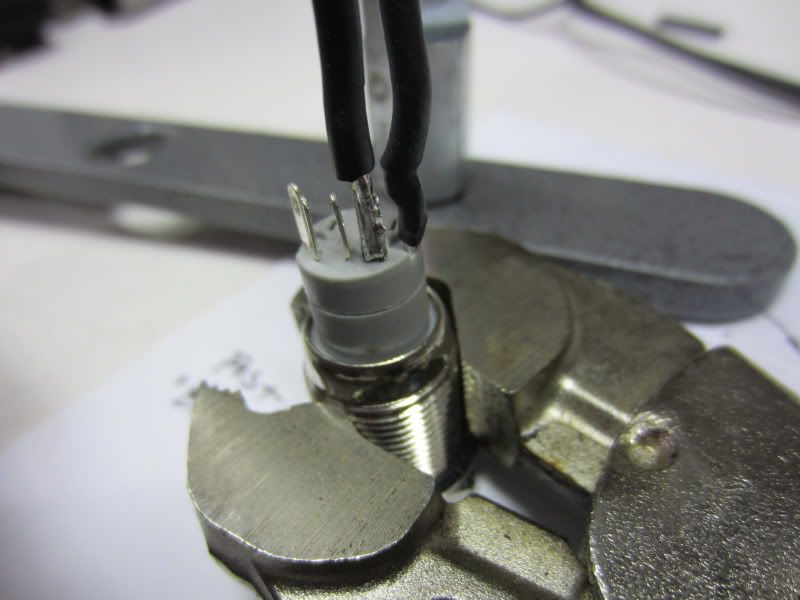 Everything all heat shrunk & glued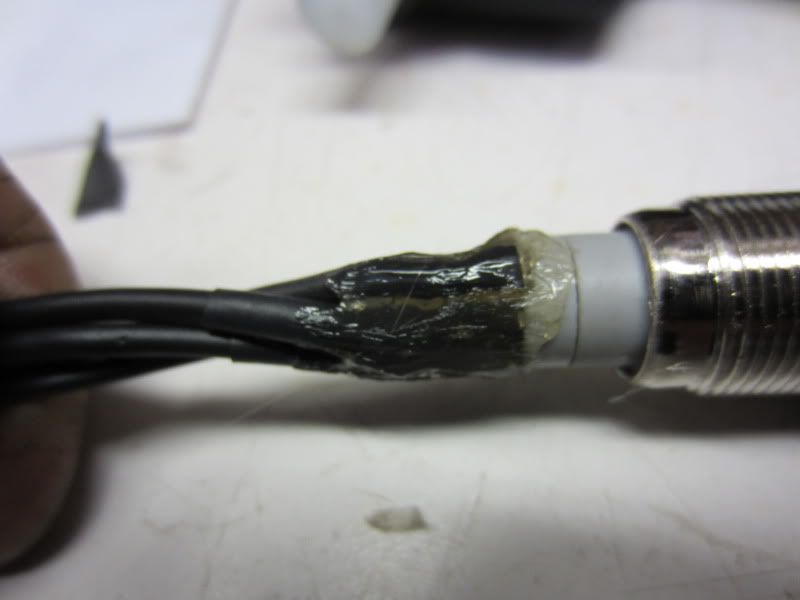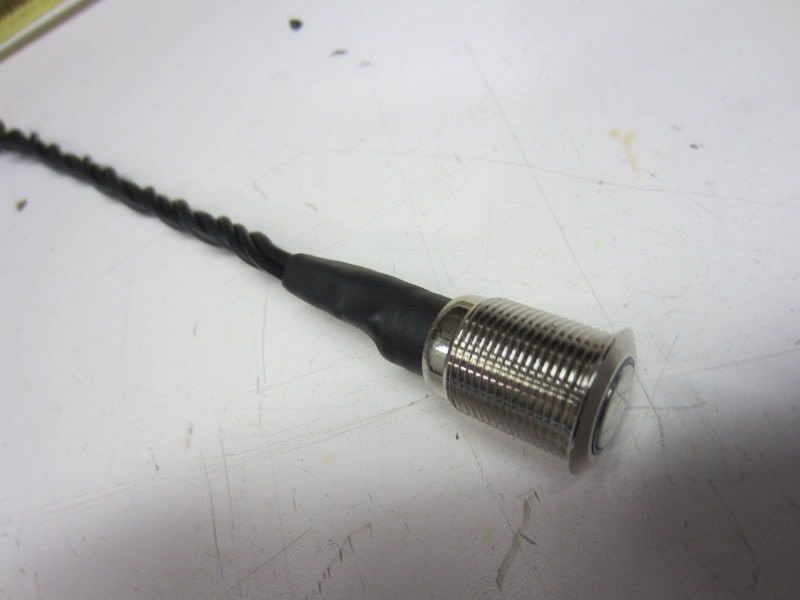 From the body shop, closing out the mailslot & painting some things..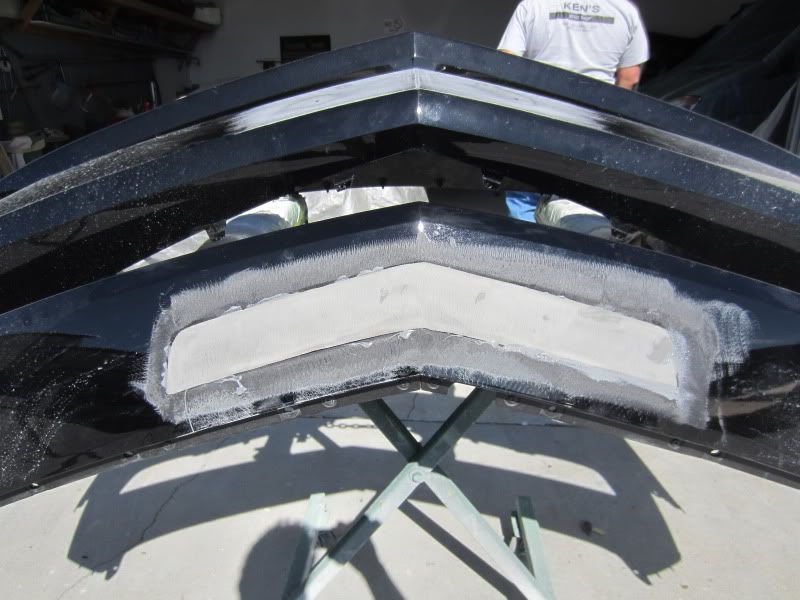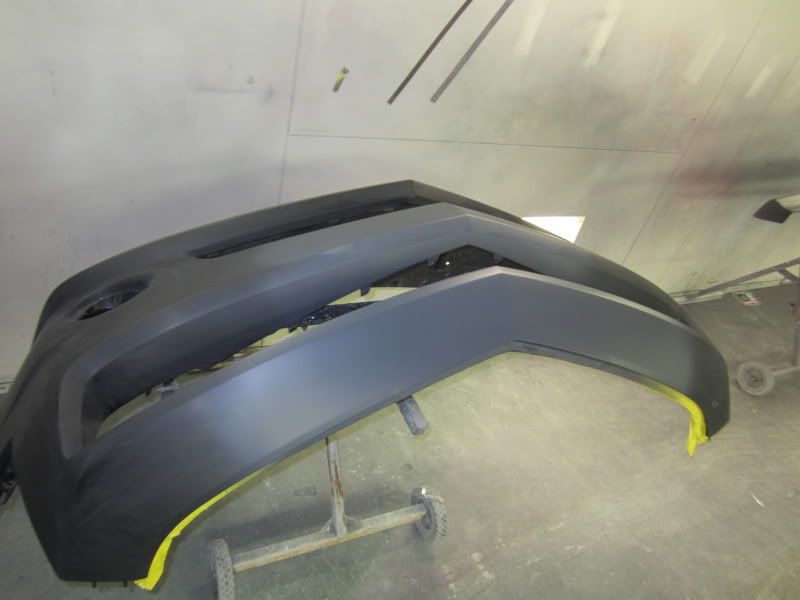 MPD1 Smooth Rear Exhaust Panel & stock diffuser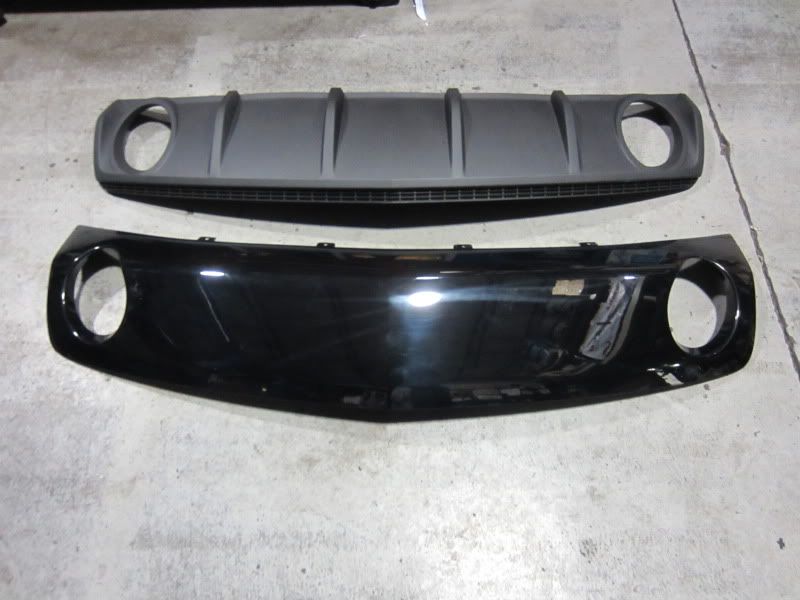 MPD1 Z-Force Ram Air Hood finished at the shop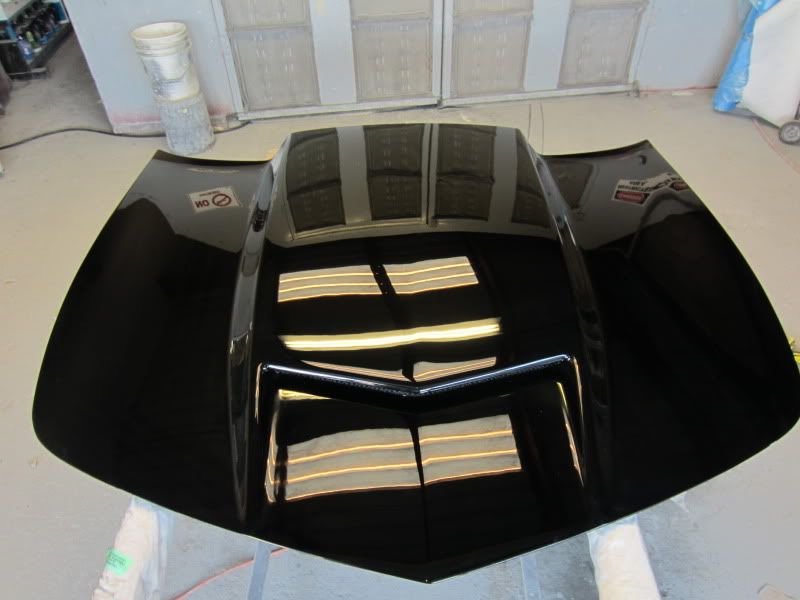 Tinting the AAC LED Reverse Lights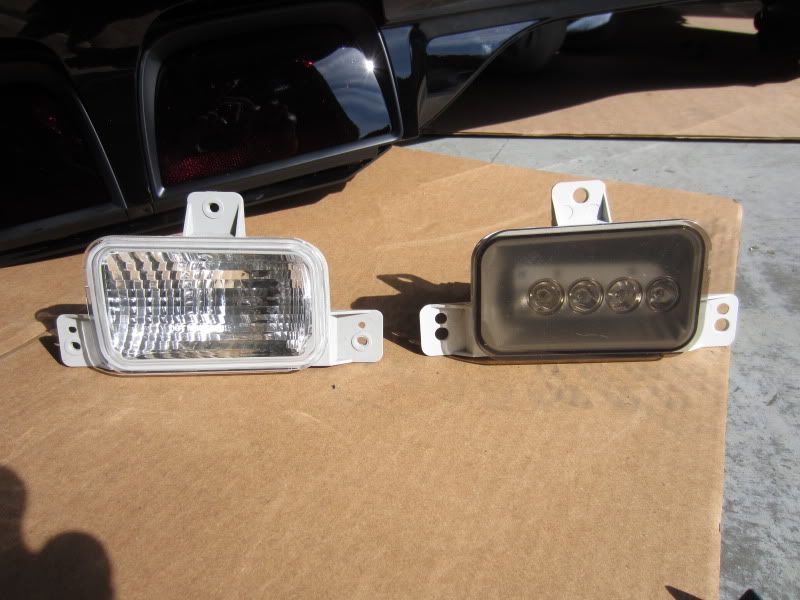 Another customer's supercharged Stang, we're already planning a little race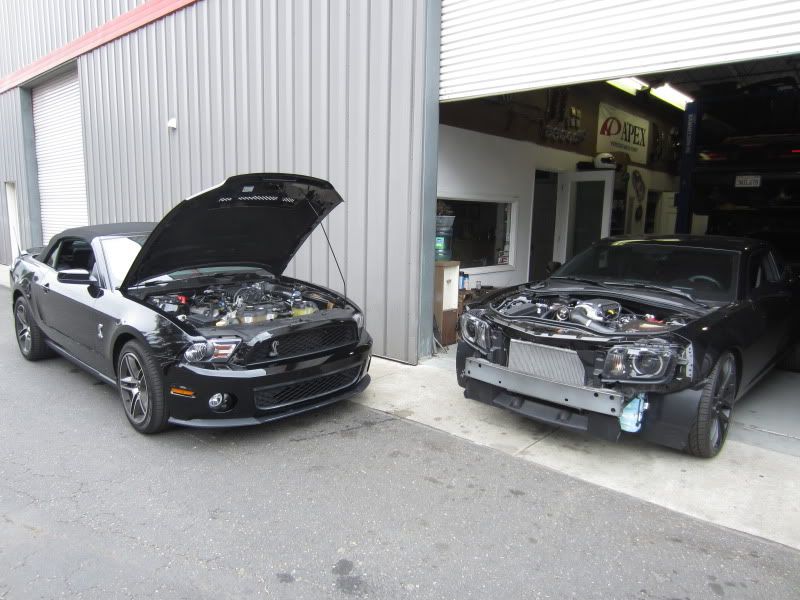 Nearly finished product finally seeing the sunlight, I still have to do some work to the 3dCarbon Rear Spats, I wasn't happy with the initial fit, so they're not on the car yet.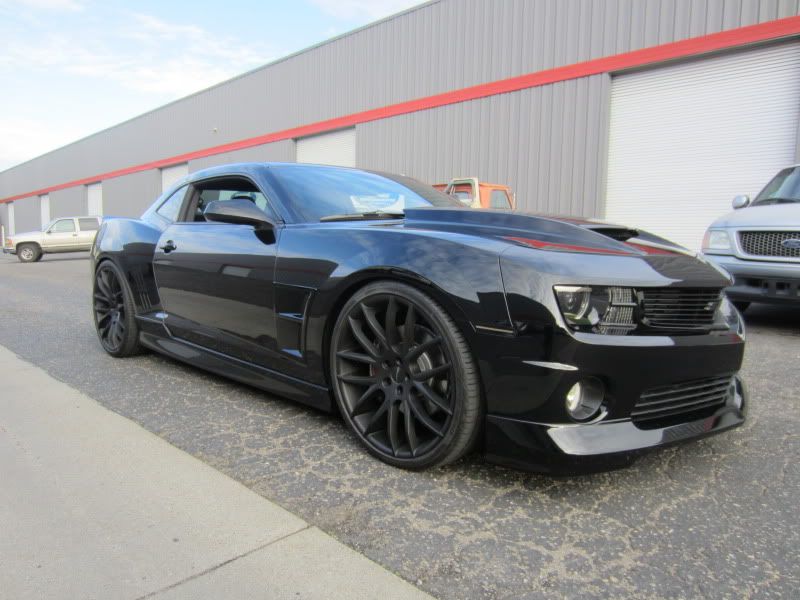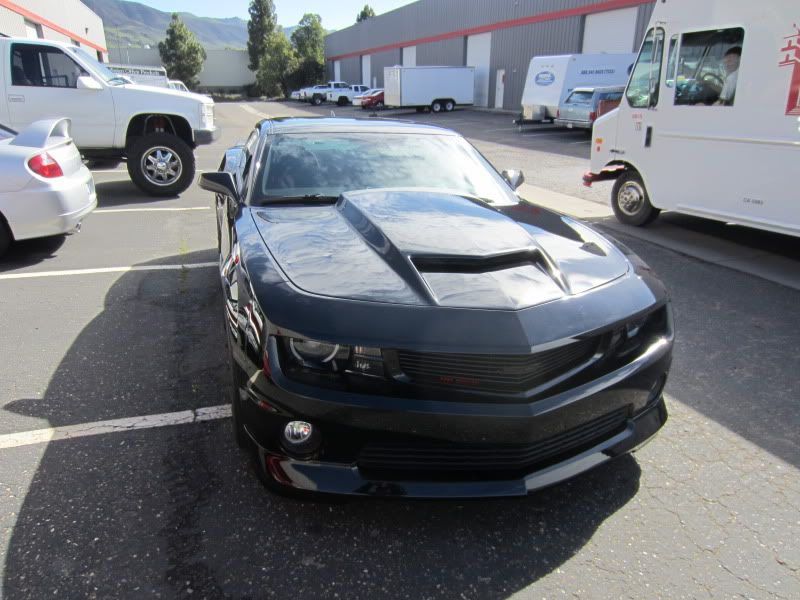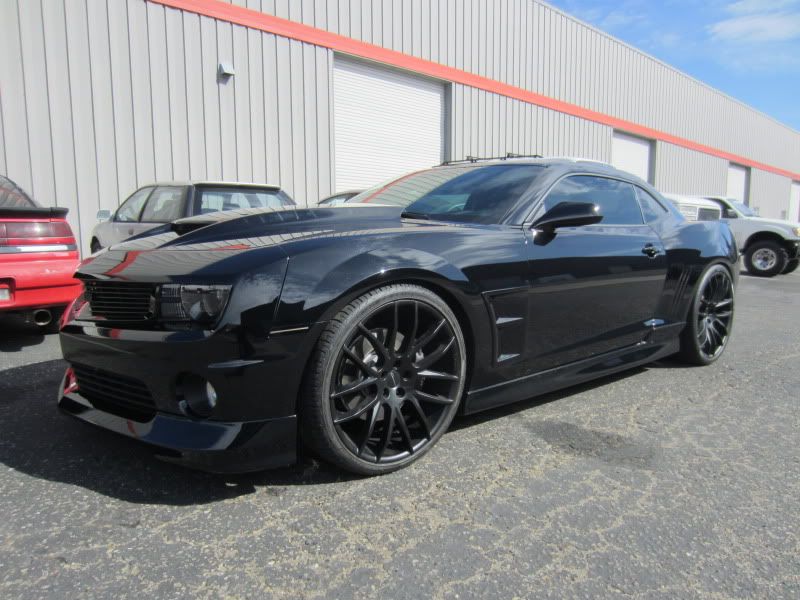 With the AAC LED Sidemarkers on..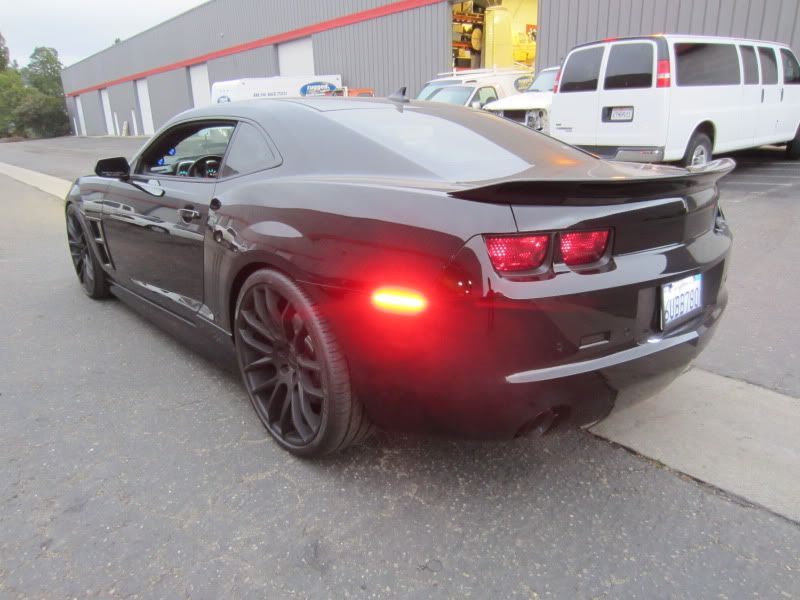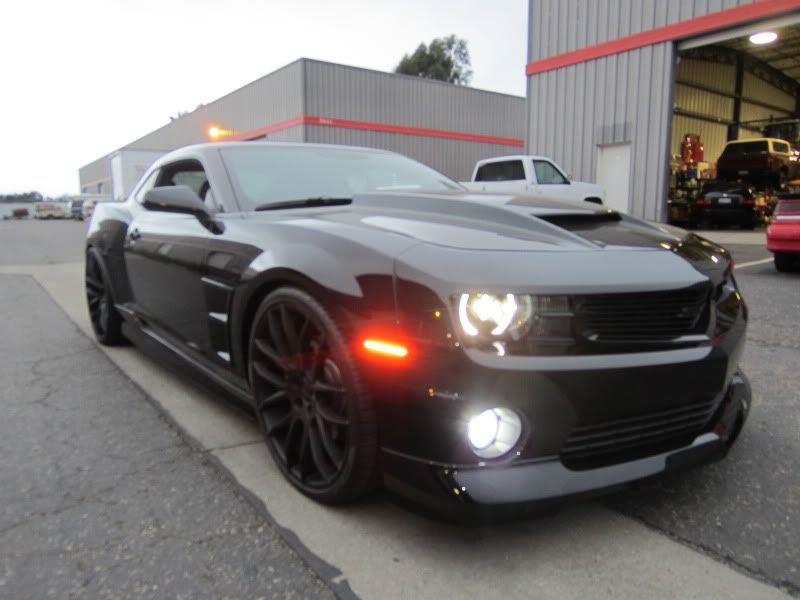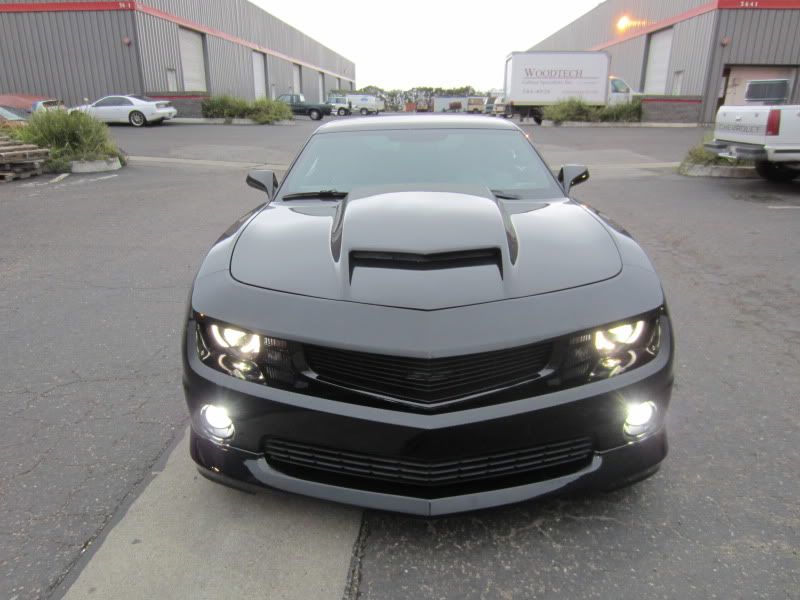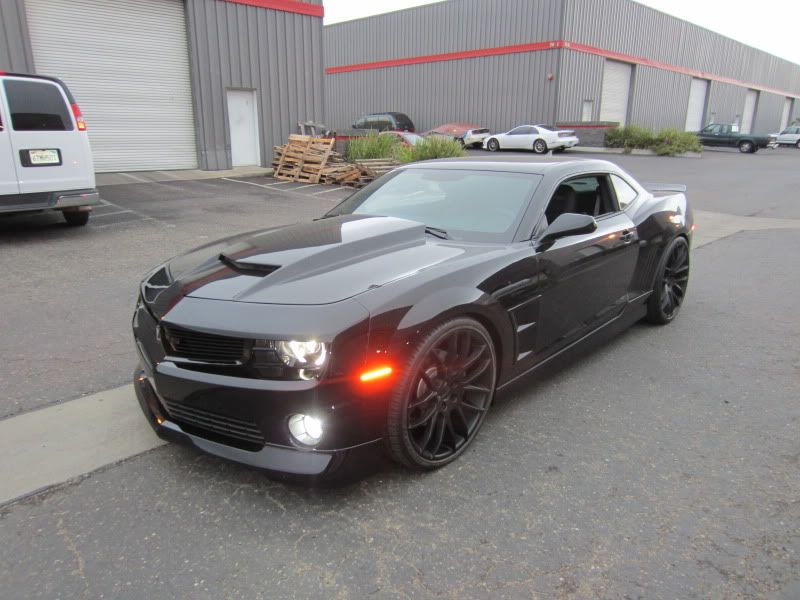 With AAC Scanner bars mounted behind grille, Red & White with remotes and in cabin toggle switches as well. You can check out the video posted above to see in action. AAC makes awesome products, they have great customer service & know about everything they sell, highly recommended in my book (Especially dealing with Jon & Matt)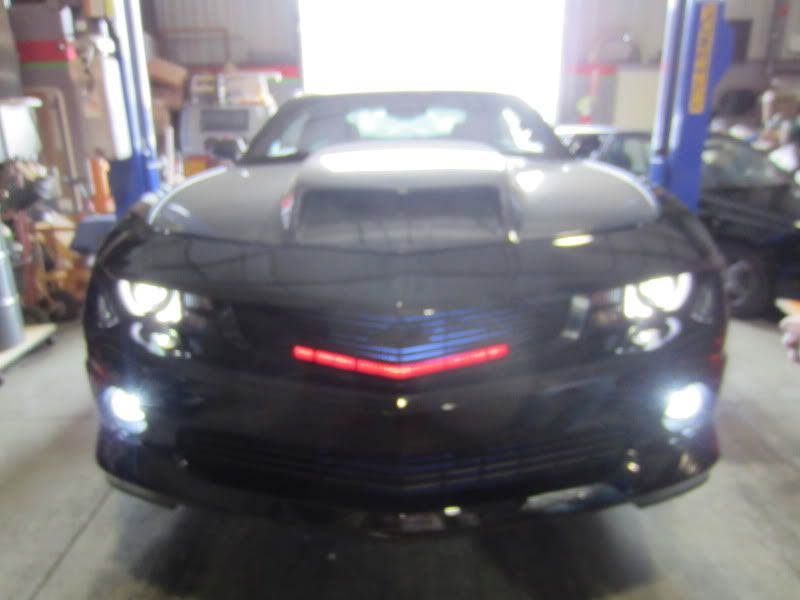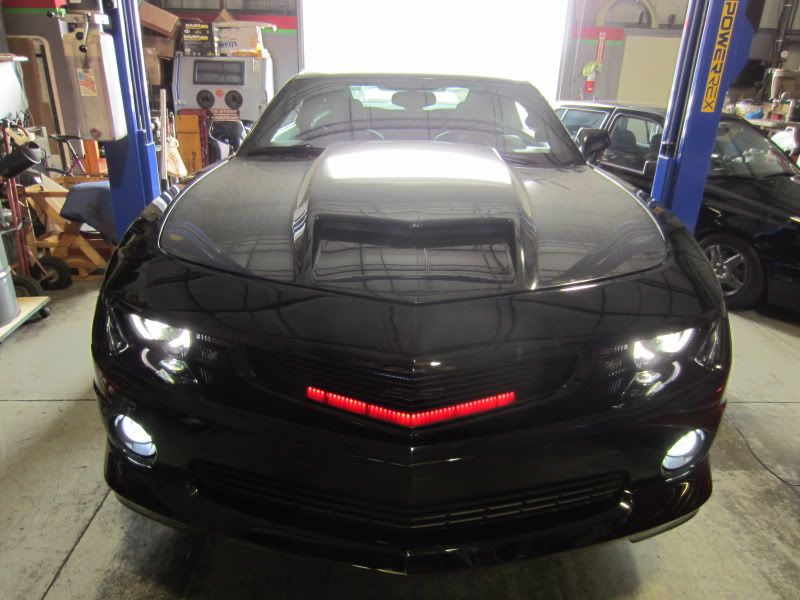 98% done!!!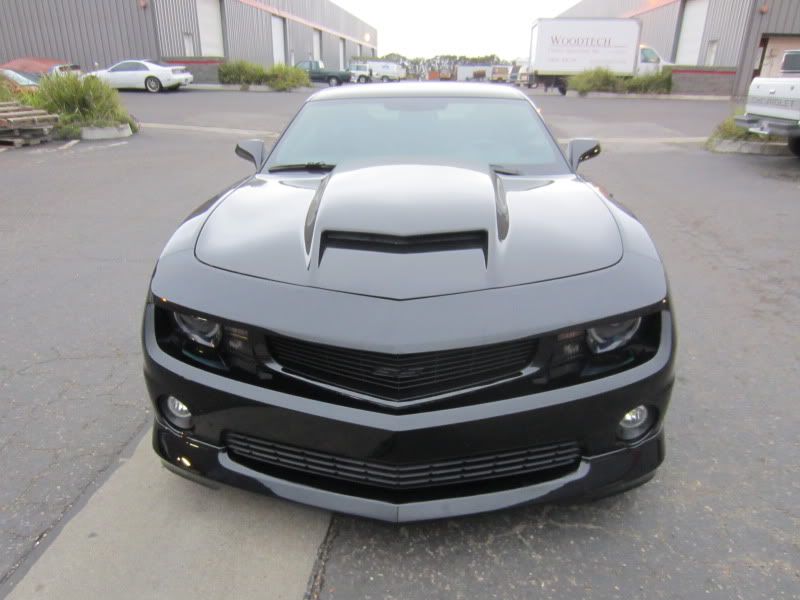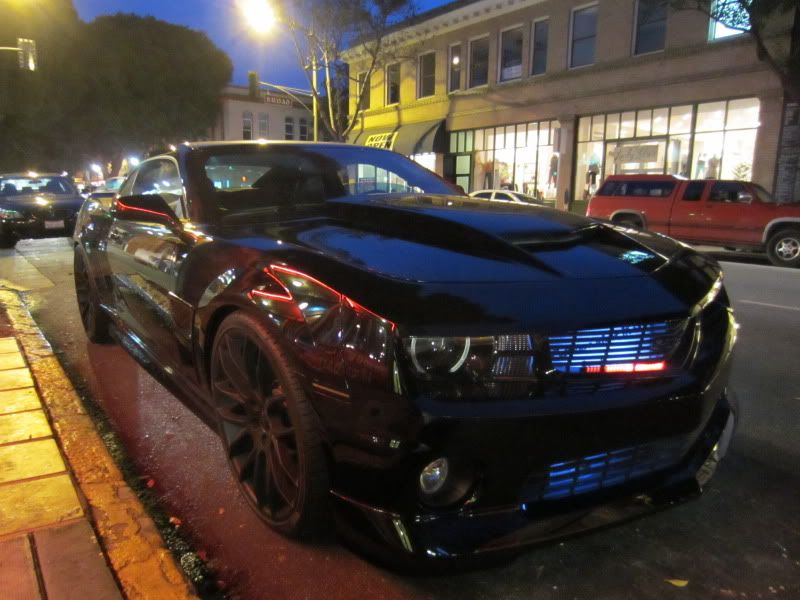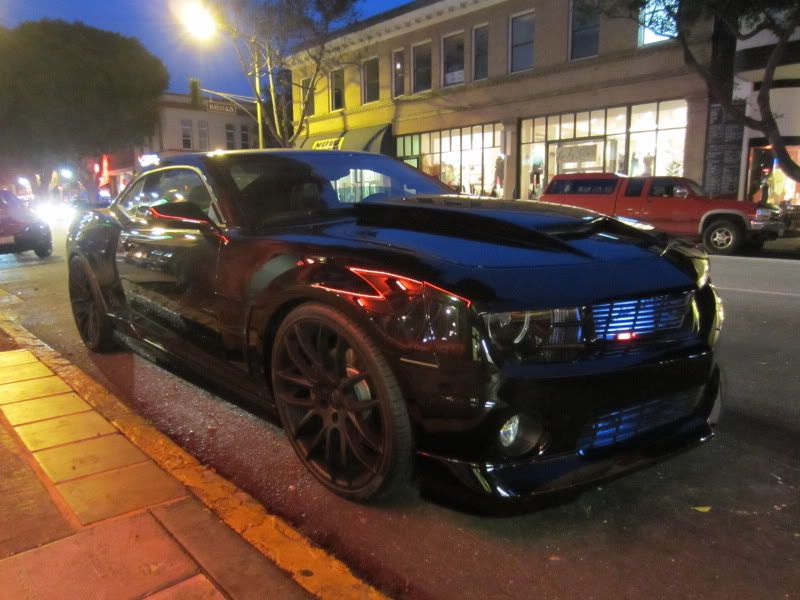 Right now the car's getting buffed out & then tomorrow I'll work on fitting the rear spats, doing some experimental badge placement to see what looks best. Still waiting on my gasket for the CAI to match up with the Z-Force hood from Eric at MPD1...Please Eric, send it!!!
Once the car's back home in my possession I'm planning a nice photo shoot in a nice environment, not just from the shop's complex...Stay tuned for the finished piece & thanks for all the positive comments & feedback