Also posted in my 1LE pic thread:
Finally: All pics/vids from buddies phone.....but enjoy nonetheless.
Pulled up to my new 1LE!
Love it...as I parked this guy was taking pics of it. He told me that he almost wrecked his diesel pickup when it caught his eye he almost rear-ended some lady. LOL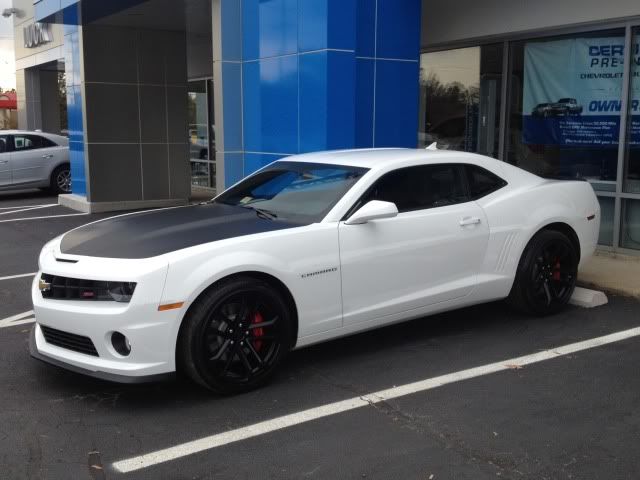 OUT with the Cobalt(selling soon)....IN with the Camaro!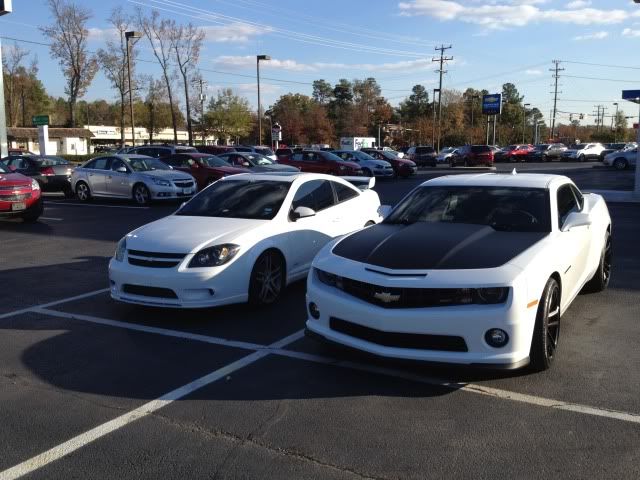 Right before we headed out: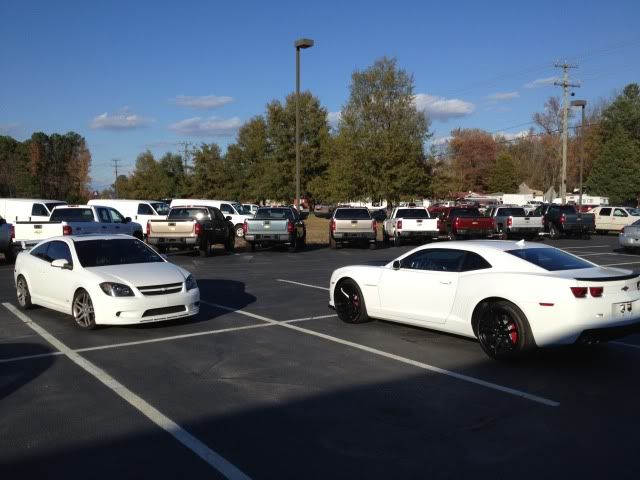 My new view: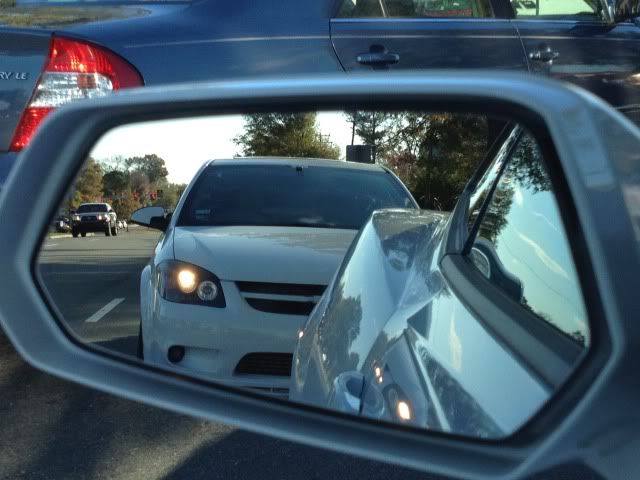 Flyby vid:(buddy sent from phone and said he didn't know how to rotate...sorry)
Few driving pics: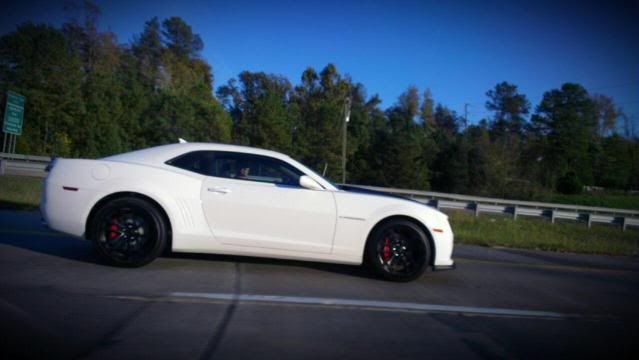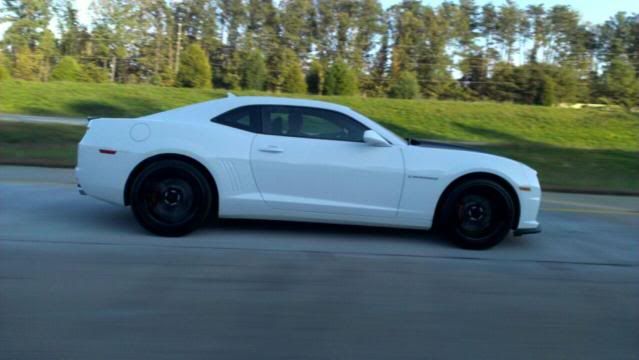 Made it home: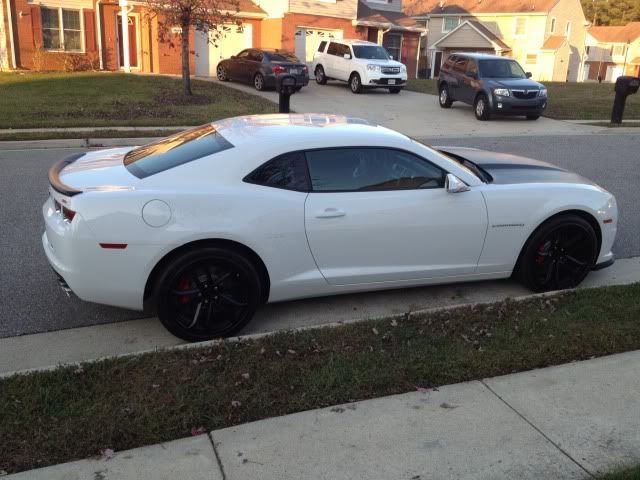 2 Issues I'm dumbfounded GM didnt' catch:
1:This is my right rear tire....see anything wrong?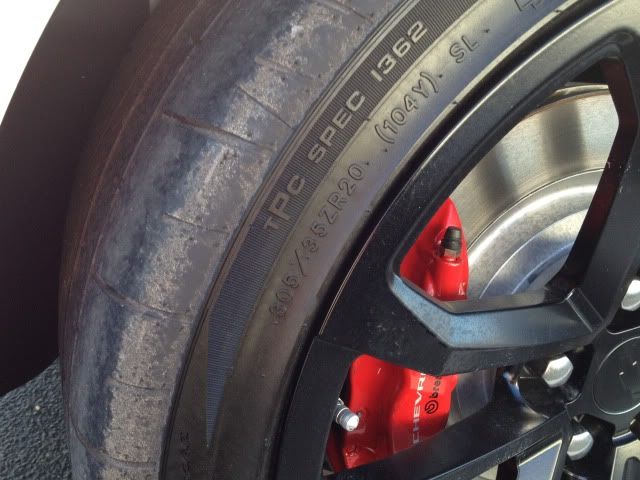 Looks like they slapped on a ZL1 wheel/tire combo on my 1LE...will talk to my local dealership tomorrow and see what they can do.
2:This is what my steering wheel looks like to drive straight :( See anything wrong?
The dealer I picked it up from said GM will not realign a new car until it has 500miles on it. WTF! I'll address this as well.
Anyways, car feels awesome....already have about 150miles on it and I'm in love.