Here's some quick pics of the replacement camaro. Long story short, it took the end of 2010 to find a really good deal to trade in the white one considering the small budget my hubby put on the condition. He actually thought no dealer would ever come down enough or give us enough to make this happen.
Well, I couldn't find an exact copy that was in state, but for me this cyber gray was good enough. Heck, I even got in on the accessory incentive program which gave me $1500 to get rally stripes, floor mats, heritage grill and engine cover. This helps bring some color to the car until I can get more funds for additional mods.
Yes the white camaro was kick ass looking but that's pretty much all I got to do since I never got comfortable with the manual. To me it's a major relief to just get in it and go without worrying about hills, traffic and thinking about shifting/clutching. Let's just say it was an experiment that didn't work out like planned.
So since it sat on a dealer's lot for half a year it was in desperate need of some TLC. After 3 1/2 days of detailing here it is. I'm hoping for some sunshine this weekend to get pics with the stripes installed.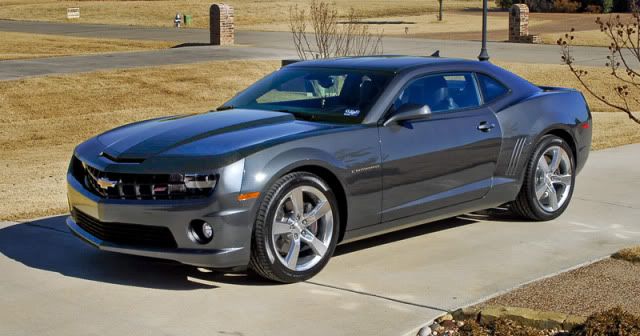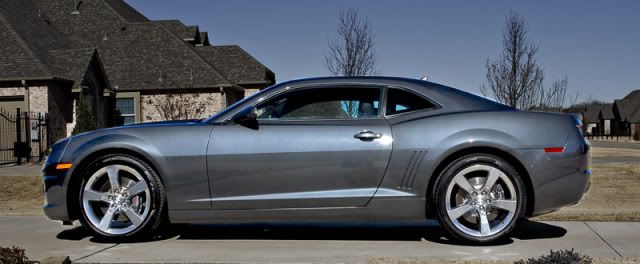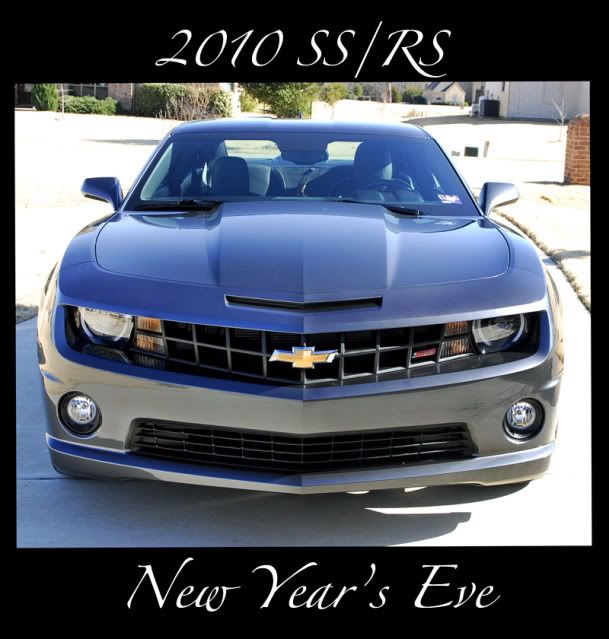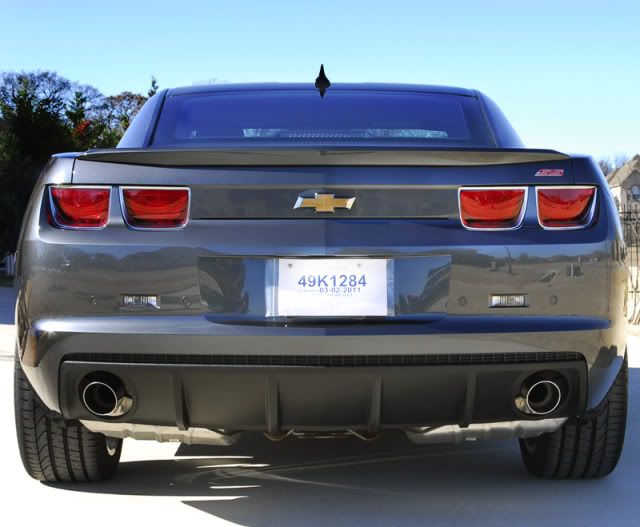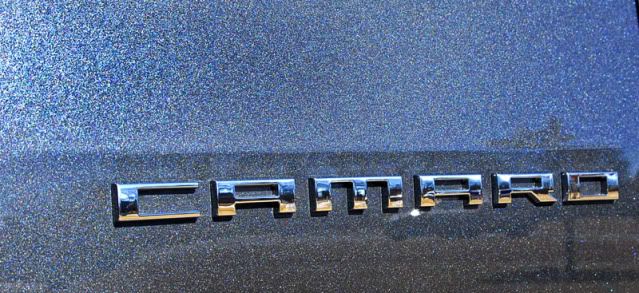 I love the metallic paint and still wish I ordered the aqua blue way back