This is a repost of my LS!tech classified... if you have any offers or questions just PM me
Hey everyone I have for sale a Stealth box for sale. It is hand built by myself. Story behind it is I ended up recieving my subwoofer and amp 2 weeks before my purchased sub box, so I built myself one. It is built for a 10" sub, it housed my kicker well. It is sealed well inside and out. Front is carpeted, the back is painted flat black. Already has a terminal cup installed with wires soldered in place. Wires are 14 Gauge i believe. The enclosed air volume is slightly under .75 cu. ft.
Right now as far as I know, the cheapest box you can buy out there is $80, which is the one I bought (and is pictured below for comparison.) In all honesty, the one I built fits better since I fine tuned it to fit.
For price I am asking
$70 Shipped
If demand arises for it, don't fret I can make another if you're interested. I have enough carpeting to do about 10 more

Here is the box installed in my car (Sharpie not included lol)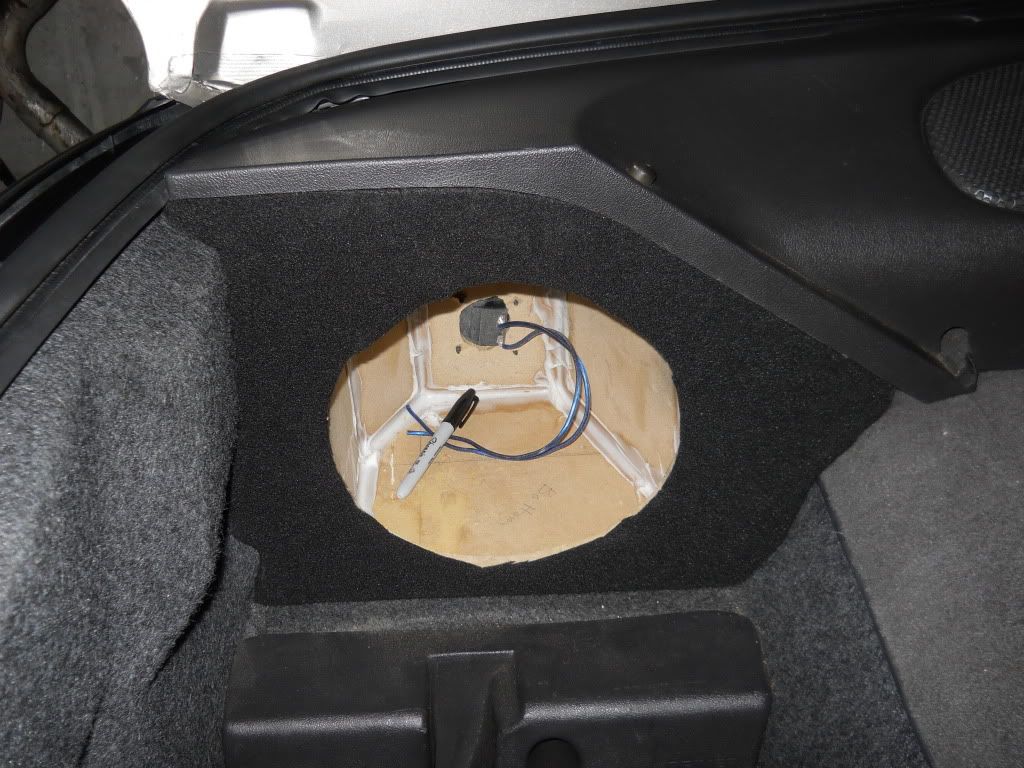 And here is the one I'm running right now
And a picture of the back BEFORE it was painted