Hello,
Been lurking here for awhile, reading all the great info here. Had been contemplating a new 5th since they came out. Wife finally decided for me that it was time to jump in

A few years ago I had given her, her dream car around Christmas (Suby Outback), so she returned the favor:
2013 Camaro SS2/RS - 1LE in AGM with NPP exhaust and nav: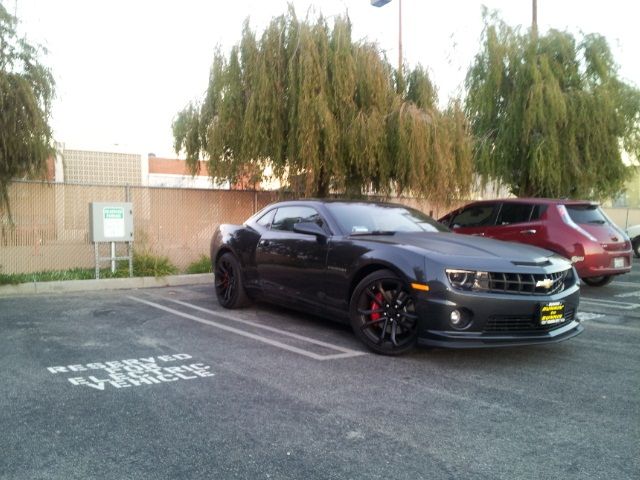 Car is such a blast and fun to drive, picked it up a week ago last friday and already have over 350 miles on it and on my 3rd tank of gas
Already ordered some stuff from Vendors here - black out kits for the emblems (Bigworm), black locking lug nuts (Apex Motor sports), AAC Ghosted Side Markers and Interior foot-well kit (Southwest Speed LLC), Bluetooth ODB-2 reader so I can use torque on my Android phone.
Trying to get a good feel for the stock vehicle before I start with engine and suspension mods.
I'm a little torn, I swore to myself before I wouldn't get a new 5th gen until I had my project vehicle on the road: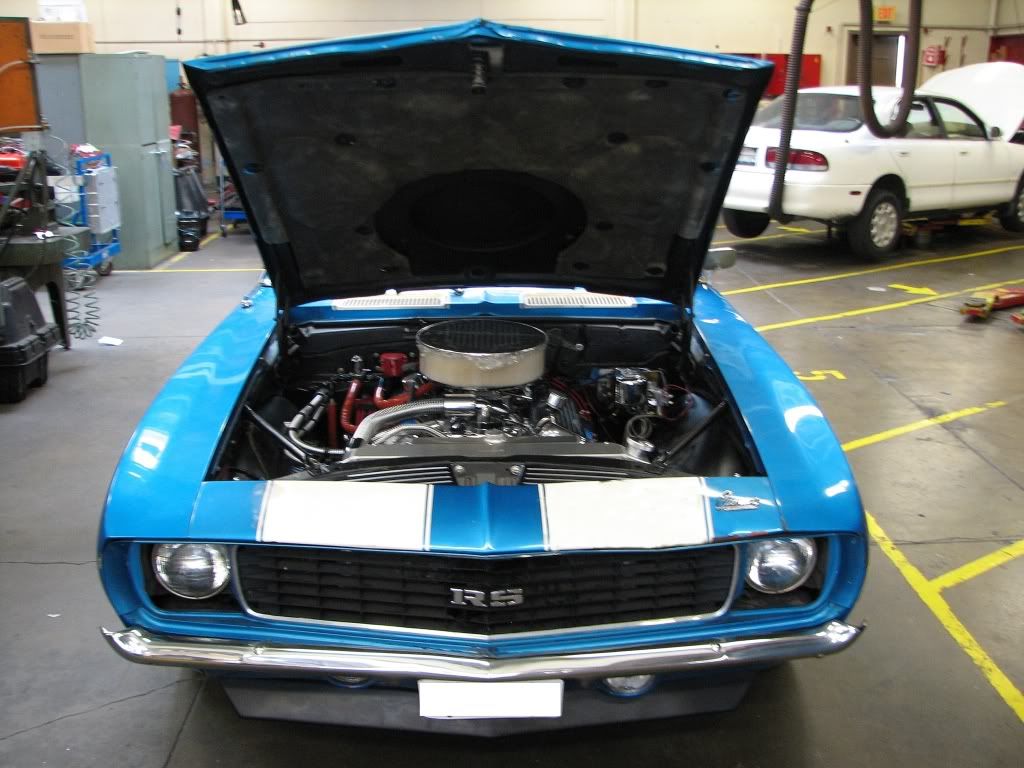 69 Camaro RS nearly completely rebuilt from the ground up. Not a rotisserie build, but all new suspension, brakes, engine (489 BBC with around 600-650hp), trans, pretty much an all new car except paint and body. Being done as a Pro-touring resto/mod. Its been started up in my garage, just chasing some gremlins now (some gauge issues, no oil pressure gauge working and a fuel leak, plus interior is out).
I guess the new 5th gen will be training wheels until I can get the beast on the road.
Here is my build thread on the 69 over at pro-touring.com:
http://www.pro-touring.com/showthread.php?46916
On my todo list for the 2013:
Appearance/Interior/Misc:
Window Tinting
Some sort of BA amp upgrade swap with a sub (been looking at ********'s offerings)
Heritage Grill and ZL1 Rockers
(Maybe) afterburners or sequential taillights (been looking at Apex's offering)
Some sort of custom license plate frame, but can't figure out a good saying yet
Performance
(once I get used to the '13 and probably after the '69 is on the road):
CAI with washer relocate and new scoop (again Apex's offering)
Shorty headers (not sure whose yet)
Ported Intake and possibly ported thottle body
Some sort of tuning software (HP Tuners?) to take advantage of the increased breath-ability of the CAI and headers, intake and TB.
Pedders Rear sub-frame bushings and front radius arm bushings
(Maybe) Pedders rear 32mm bar and switching over to their magic 19" Forge-line wheel setup with 305s all around with coil overs (far off, plus really liking the ZL1 wheels still need to read more).
(Maybe way down the road)Supercharging
I'm in Southern California so be nice to start going to some autocross gatherings try my hand a bit.
And I do want to say thanks for having such a great site with such a wealth of info. Hopefully some day I'll be able to contribute my own DIY to give back. I did one on mini-tubbing that I did on my 69 Camaro:
http://www.pro-touring.com/showthrea...a-68-69-Camaro
Thanks for reading and hello!
Ed