Hey guys, just going to start this up for my car. Nothing extreme yet, but maybe it will be of interest to someone at some point
2012 Chevrolet Camaro 1LT/Automatic - Victory Red/Jet Black Interior
No factory options
Updated
June 18th, 2013

Mods:
Mechanical/Performance:
-Dynomax VT Axle Back Exhaust (Jegs)
-CAI Brand Intake w/ air scoop and bottle relocator (Apex Speed)
-VMax CNC Throttle Body (Florida Speed & Performance)
-RX Catch Can & Breather (JDP)
Exterior:
-20% window tint on all 5 + windshield brow (Friend)
-GM Splash Guards (Ebay - Dealer from New Orleans)
-Debadged 'Camaro' on each side (Me)
-Painted bowties front and rear (Me)
-Trunk blackout panel (BigWorm Graphics)
-American Racing Torq Thrust M 18x9 (Extreme Customs/Wheel Pros)
-Polished Camaro 'Script' badges (Emblem Pros)
Interior
:
-Deep rubber floor mats (WalMart)
-Constant hot mod on the power outlet (Me!)
-Chevrolet door sills (GM)
Underhood (non performance)
:
-Mobil 1 Factory Fill plate
Planned:

-SLP ghost gills

-
Camaro flags?-Hood spears?
Currently: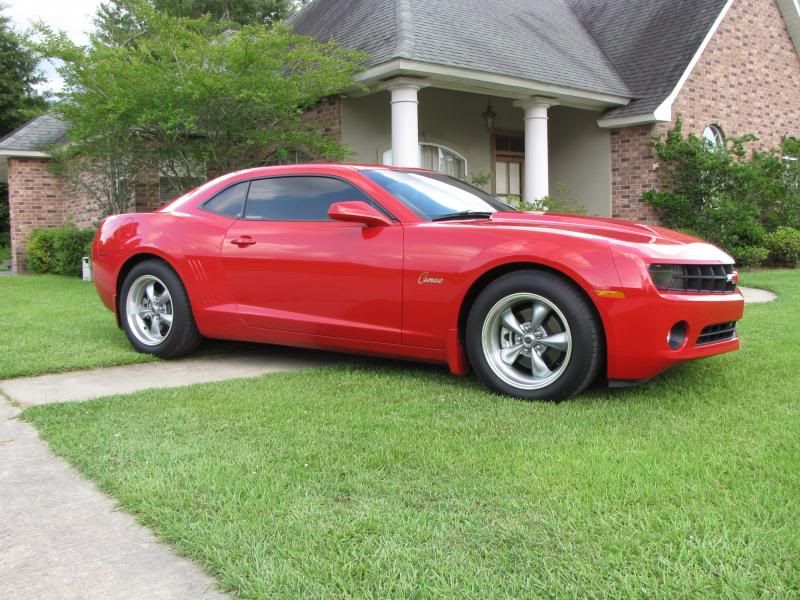 ___________________________________________
Around early April 2012 I got a wild hair. I was tired of driving a crew cab truck for just me, myself, and I. I have an old beater pickup sitting around at home anyway. I wanted my first car! Always drove Chevrolet and I never really thought about 5th Gens, other than I knew they looked cool.
I was leaving the dealer after buying an airbag sensor for my '05 Silverado and saw the line of Camaros. I HAD to drive one.
Two weeks later:
My 2005 Silverado after two years of trusted service sitting beside my brand new 2012 1LT Camaro. It was bittersweet. No kidding, I got a little misty eyed while sitting in the car doing the OnStar into. I have never had a brand new car, let alone something really cool like a 5th Gen. It was a very special moment, having a shiny red Camaro with 14 miles on it. Prior to this, my '05 Silverado was the newest thing I ever had. Bought it with 77K on the clock. INTERESTING NOTE! I bought the truck from Brian Harris Chevrolet, traded it back into Brian Harris two years later on the Camaro, and they sold the same truck, on the same used car lot, with 25,000 more miles on it, hehe. That was neat. Funny thing, it was nicer when they got it back than when they had it to start with.
So that's the back story. As of today, about 9 months and 9,805 miles later, I still love it. No problems or major concerns, and I still peek out the window at night to look at it under the glow of the carport light.
Pics!
Day 2. Look at all that nasty dealer BS on the rear.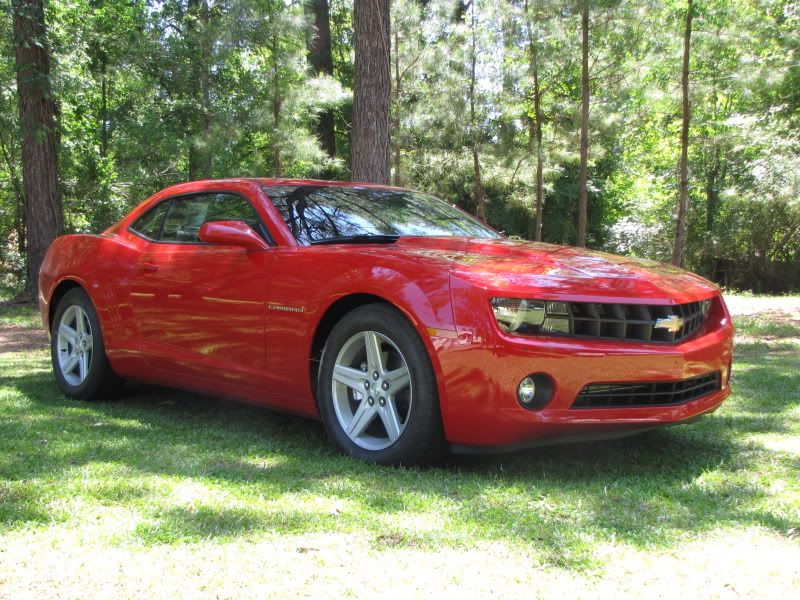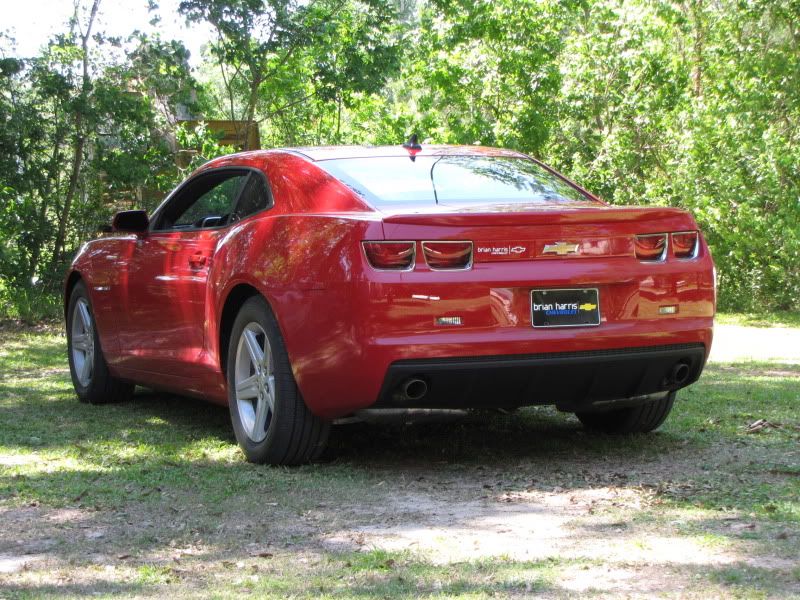 Day 3. Wash and its first coat of wax. All dealer ads removed.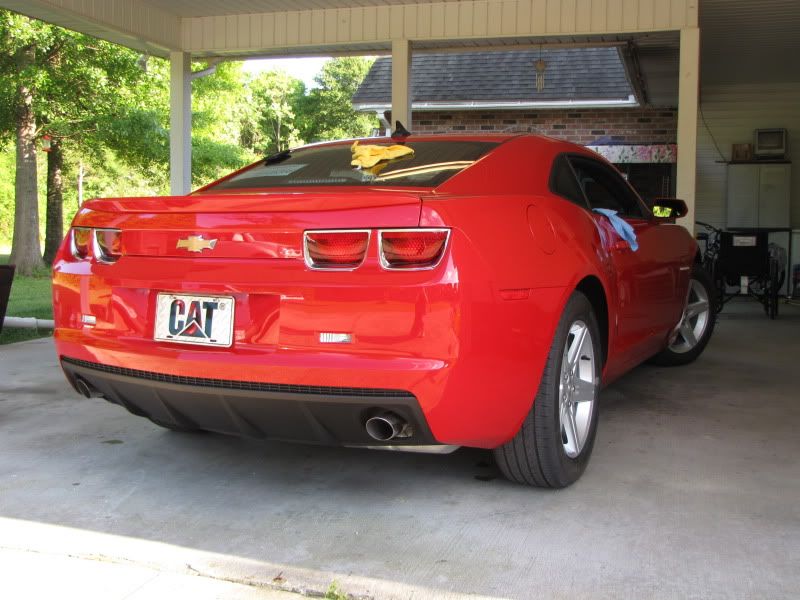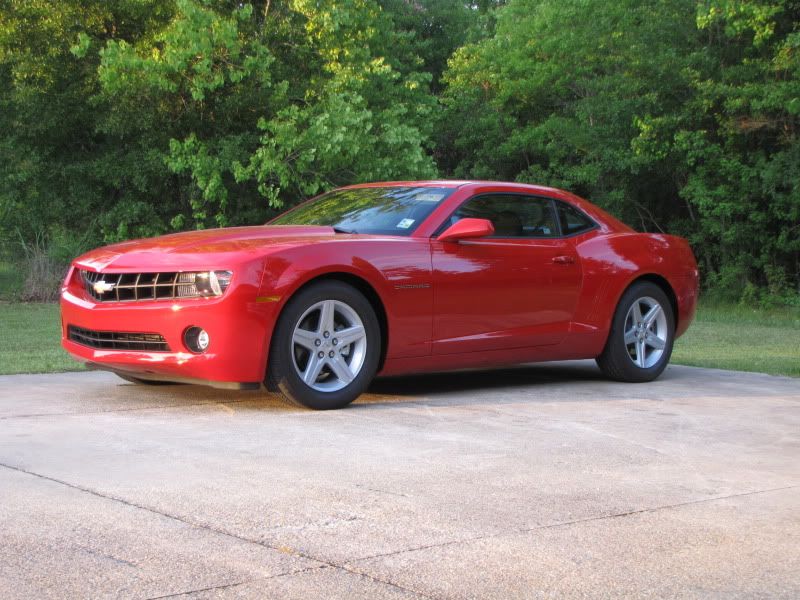 One month in. Window tint is imperative in South Louisiana.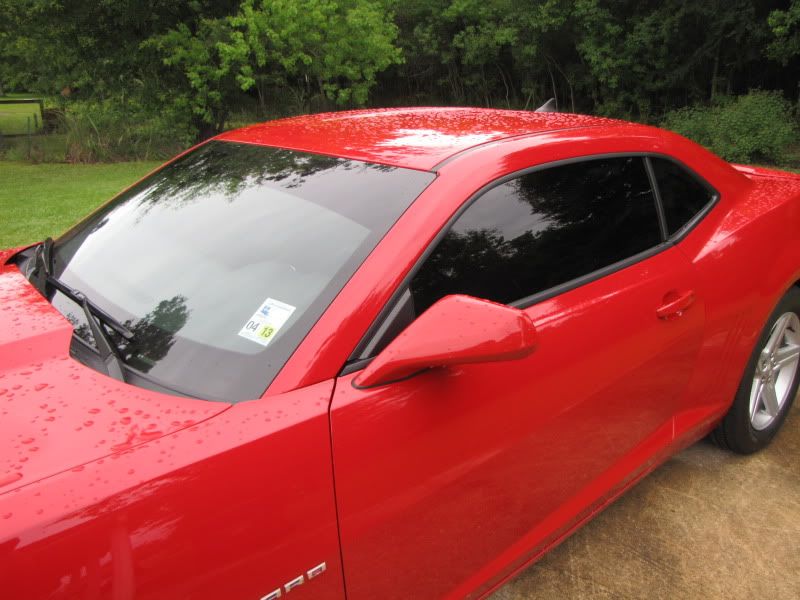 At around 1,500 miles the RX Catch Can finally made it.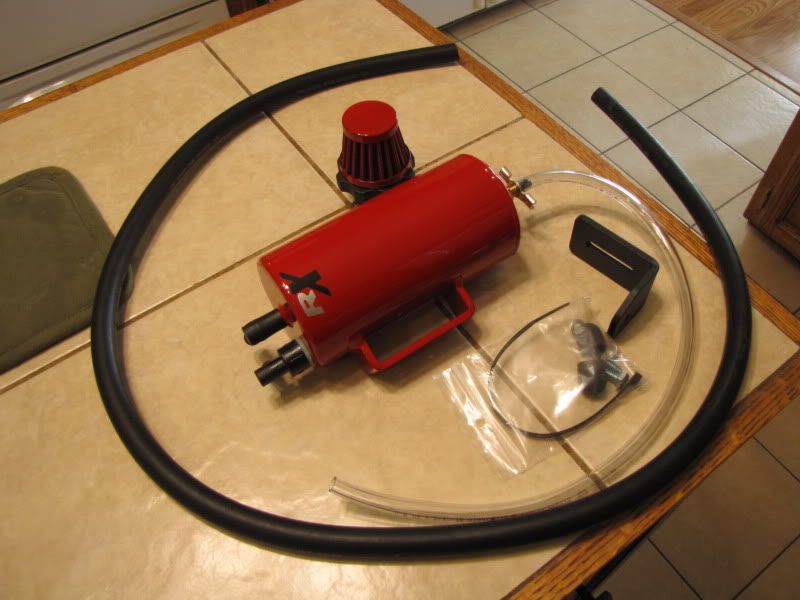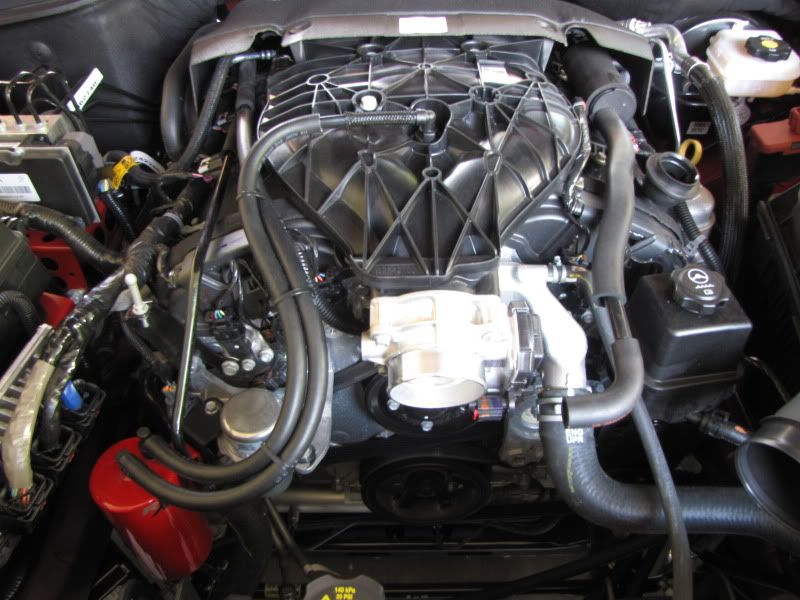 Months later. Picked up a couple minor rock chips from surprise road construction. Took it as a sign of things to come. Ordered some GM splash guards. No new chips or paint damage since.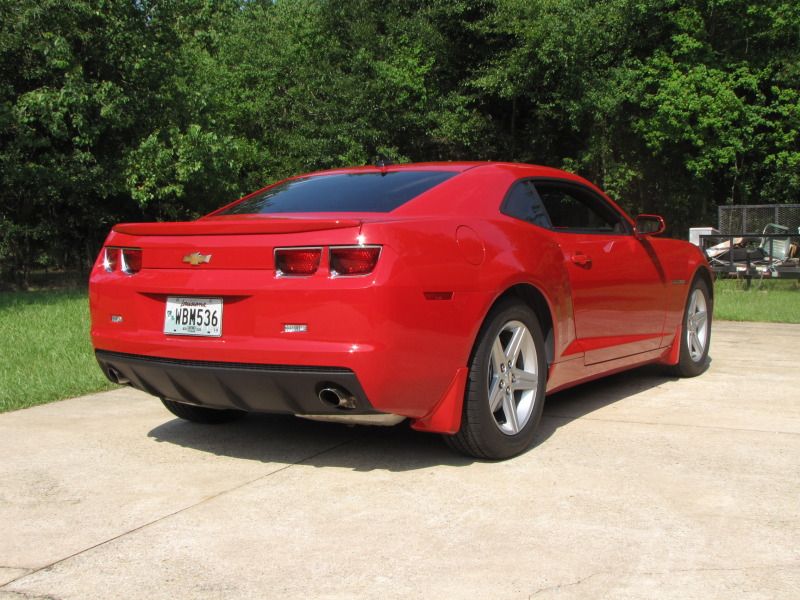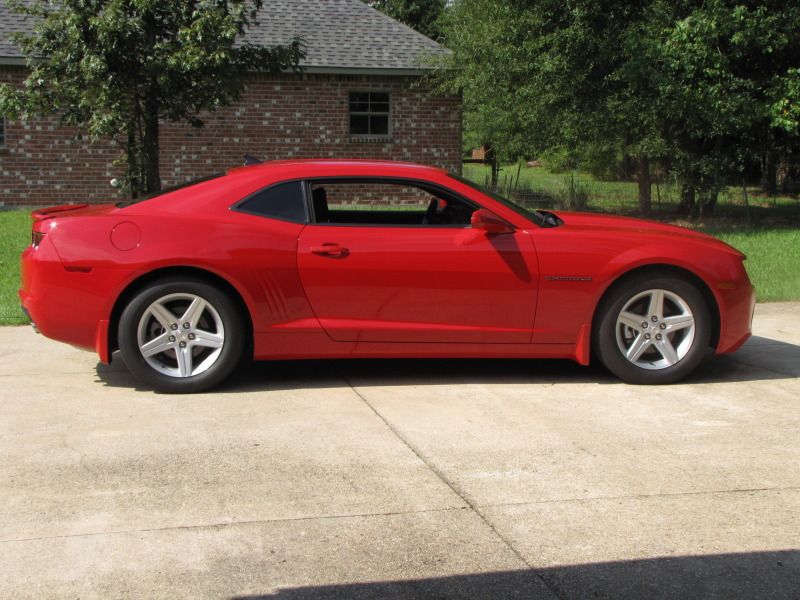 More in my next post