Attention: All rights reserved. Any and all photos/videos found within this thread may not be copied, edited, reproduced, linked, or displayed in any form or by any means; electronic, mechanical, optical, or otherwise, without prior written permission from myself. If you wish to use any of the photos/videos found within this thread please contact me.
2012 Camaro 2SS/RS LS3 (Truck #342)
I've been a partner in an air conditioning and heating business in Florida, going on 27 years now. For administration purposes, every vehicle gets a number and put on a list. We call it our truck list and my Camaro happens to be #342 on the list. Hence the reason I call it "Truck 342".
During my time here, my company "truck" has been quite a variety. From standard Silverado work truck, to Volvo XC60 T6 all wheel drive. I drove a Trans Am in the late 80's, a Mustang GT in the early 90's, then SUV's for a while. I had a 2003 Jeep Rubicon (wish I still had it), a Silverado 2500HD 4x4 around 2006 (still wish I had this one too), and after that the Volvo.
As my kids have gotten older, the need for hauling them and their things around has gotten much less. Since my wife drives a Jeep Grand Cherokee, I wanted something I could play with. That's why I felt it was time for the Camaro.
Before I ordered it, I started browsing for information about it and stumbled across Camaro5.com. The addiction began immediately. I ordered the Camaro in December 2011 and picked it up towards the beginning of February 2012. It was great timing because I wanted to attend the 1st Annual Sunshine State Camaro Rally which was in March.
Stock Picture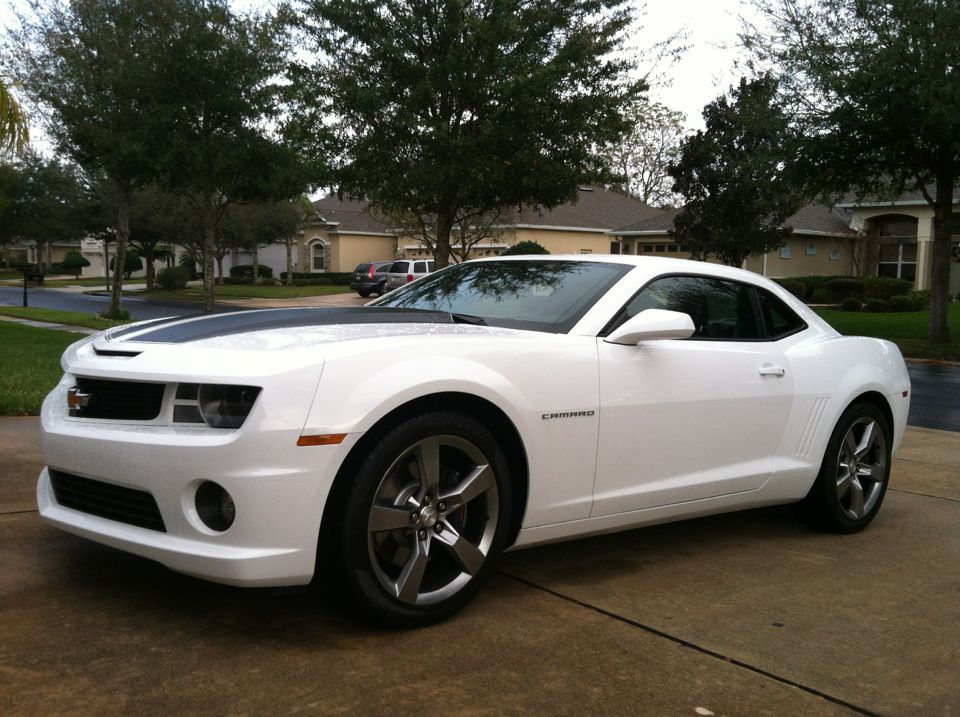 Latest Pics