If you are like me and many others that have had their drivers side seat warmer go out... I found the problem and fixed it.
Problem:
Your drivers side seat warmer stops working. The lights on the button stay illuminated for ~1 minute, and the light goes off without the seats ever getting warm.
Solution:
If you are under warranty... you could take it to the dealer... that is, if you don't mind them ripping your seat to shreds replacing your elements...................... that you do not even need.
If you want to fix it yourself, it is not that bad of a job. There is one little wire that has burnt out and had lost connection. It is not in the element....
.... YOU DO NOT NEED TO RIP YOUR LEATHER SEATS APART TO CHANGE THE ELEMENT!!!
Step 1:
Take your seat out of the car. This takes me less than 3 minutes.
Seat removal DIY:
http://www.camaro5.com/forums/showthread.php?t=100176
Step 2:
From the bottom of the seat, locate the heater element leads that go to the seat back (not the bottom... that one is probably fine)
There is ONE pink and ONE blue wire going into a grey connector. (the other connector with pink and blue and 2 more wires goes to the bottom element)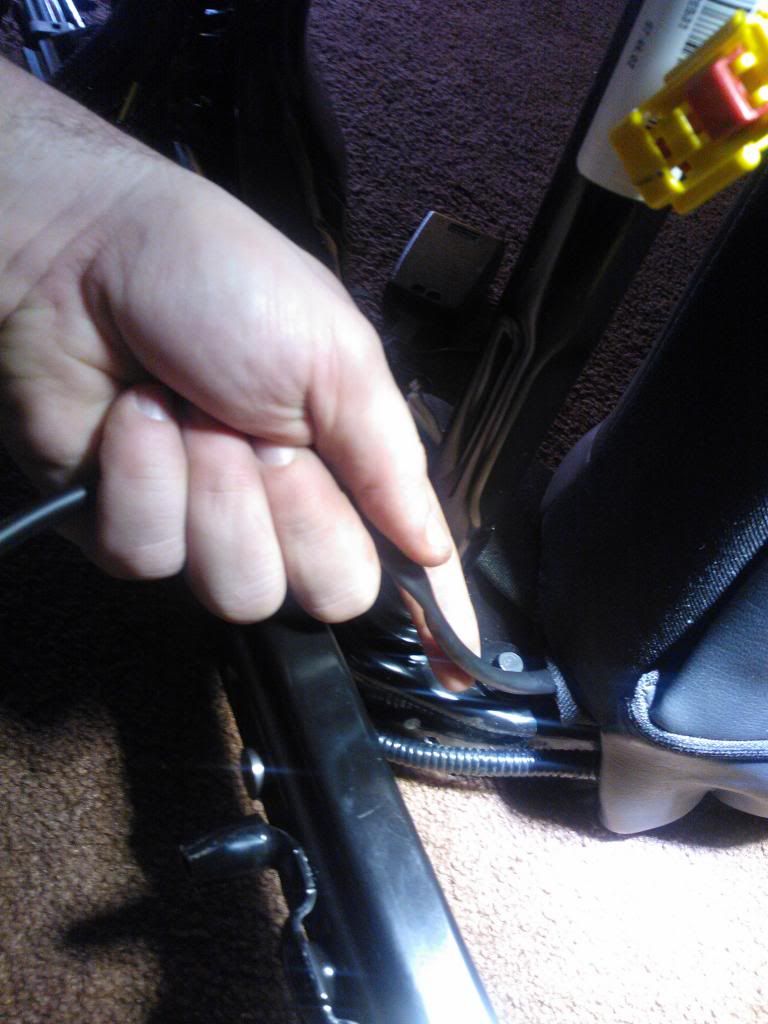 Check the two wires for resistance or continuity. It should be between 1 and 2 ohms or they should show continuity. Mine showed an open circuit. (above)
If it is an open circuit, you will need to dig a little deeper to see the problem. The wire takes a 90 degree turn under the one-zie, and it gets burnt up there for some reason.
.... I dug a little too deep because I didn't know what I was after. That is why my bottom cushion is missing
Step 3:
Unsnap bottom seat "one-zie" connector to release the leather. Then unzip 2 zippers on the back of the seat. Fold up the front leather to expose the lower section of the heater element.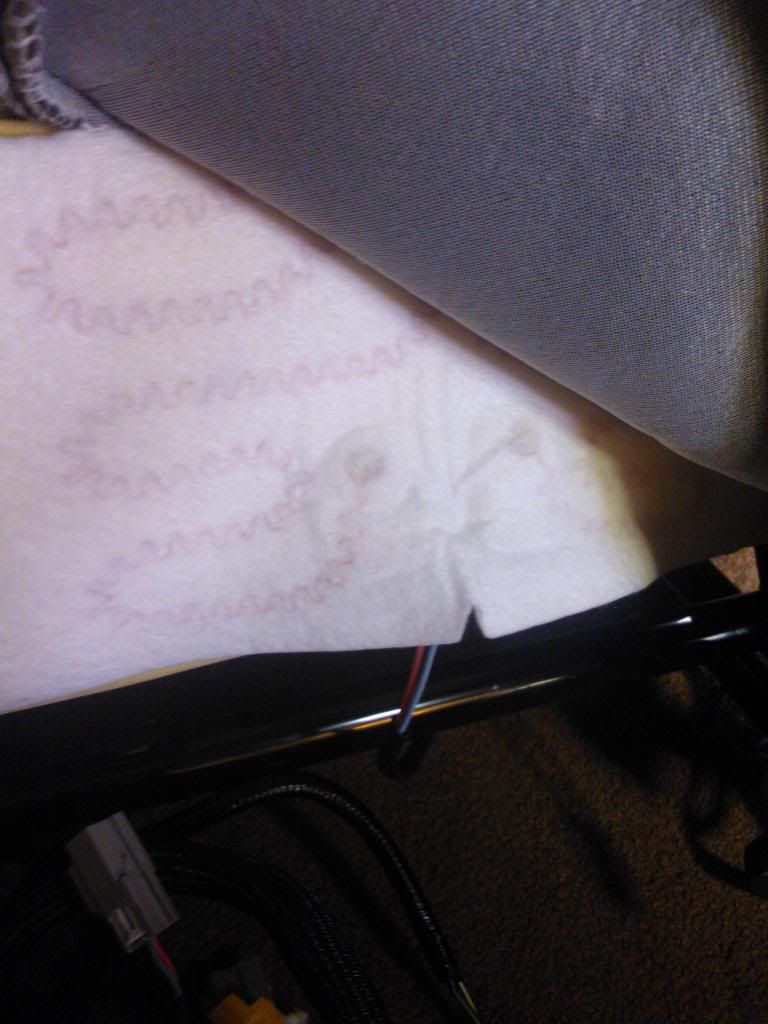 Step 4:
check the resistance directly on the heater element. It should be 1 to 2 ohms.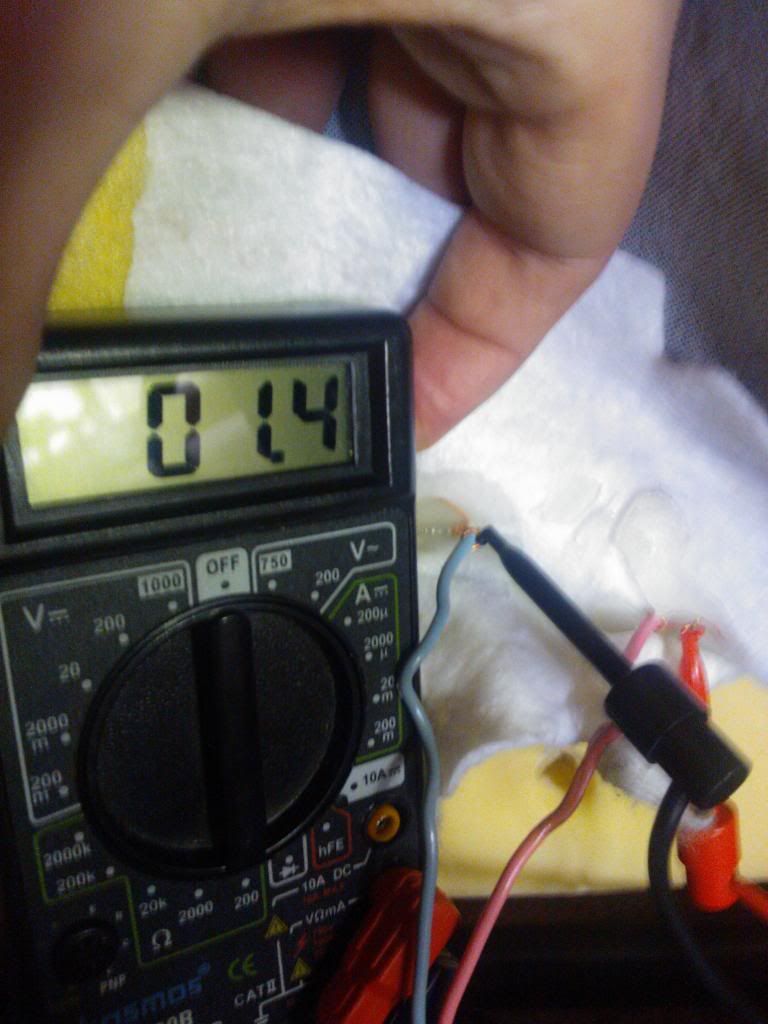 So......... you have an open circuit at the connector, but a good circuit at the element.... the wires in between must be bad.
Indeed they are: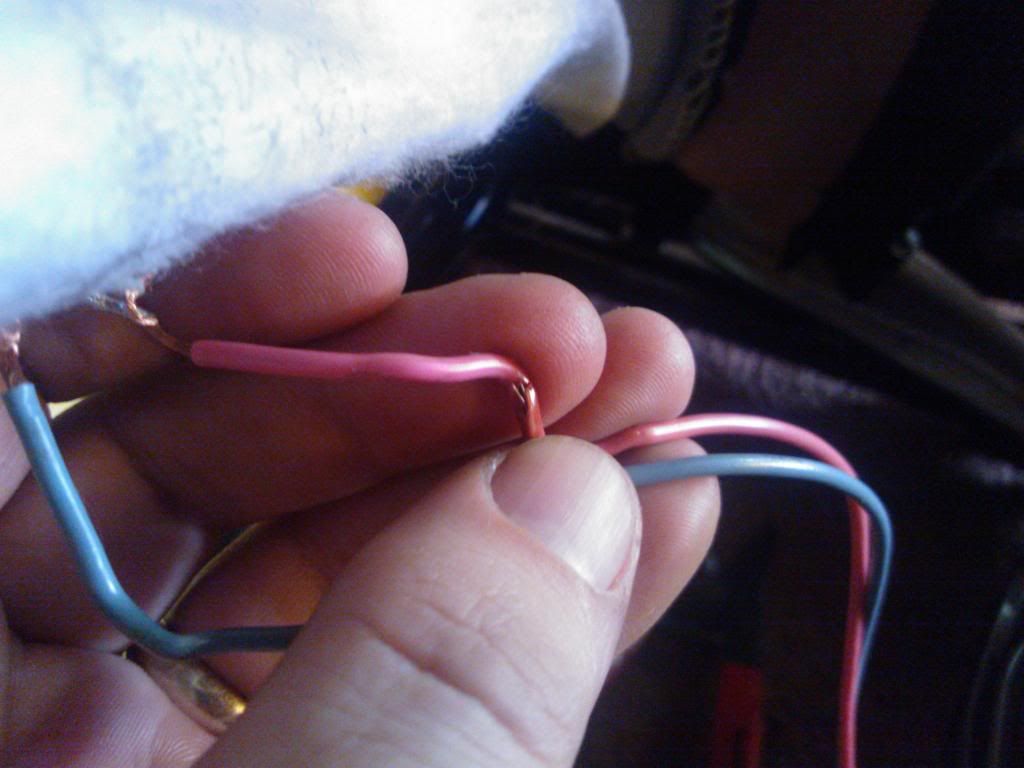 You can cut and redo the connection on that one, and you will be done. I added male and female spade terminal connectors so it will be easy if I ever need to go back in there.
Enjoy your butt being warm again...