So I started on cover number 2 today. This will be one of my show covers:
Using the same before picture since there no reason so take another:
Before: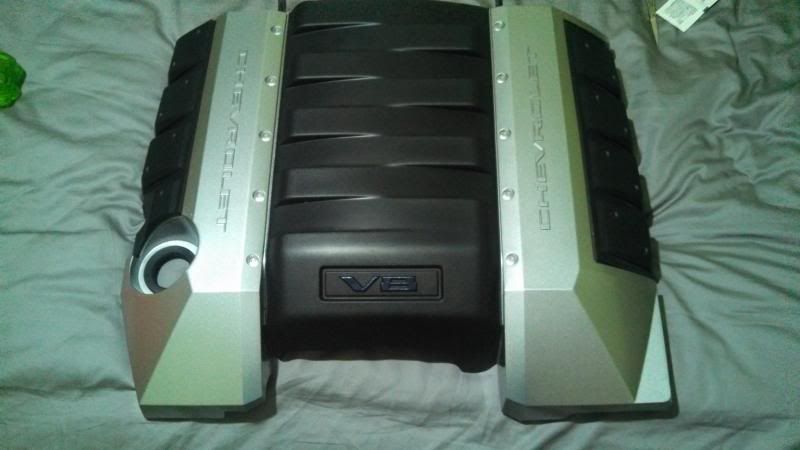 So I masked off the fuel rail section and primed the rest: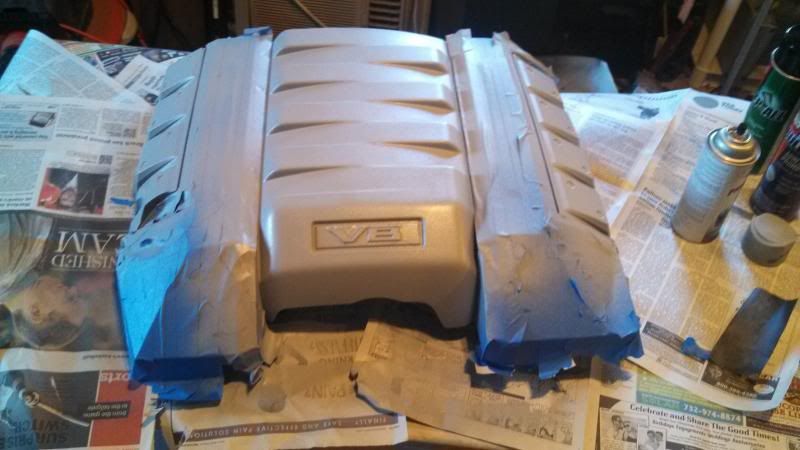 Middle and outside sections painted Imperial Blue Metallic (IBM) to match the car: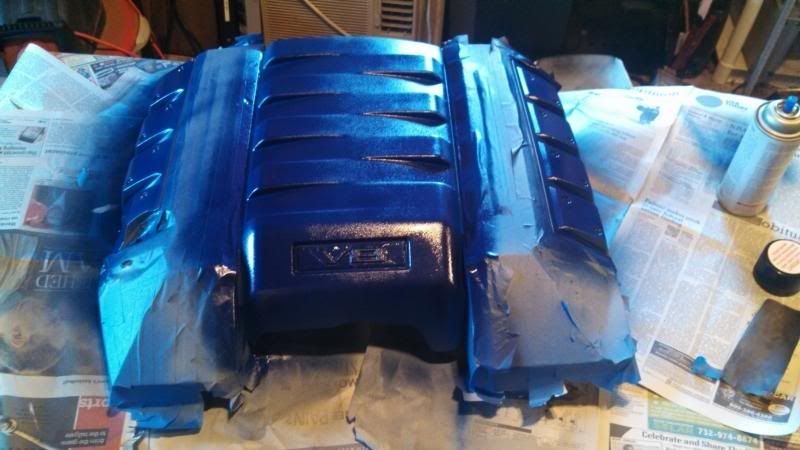 Close ups of the blue (bad cell pictures):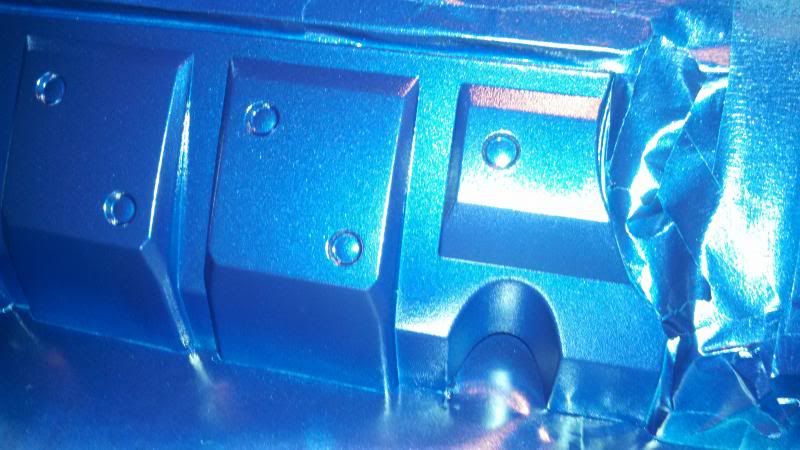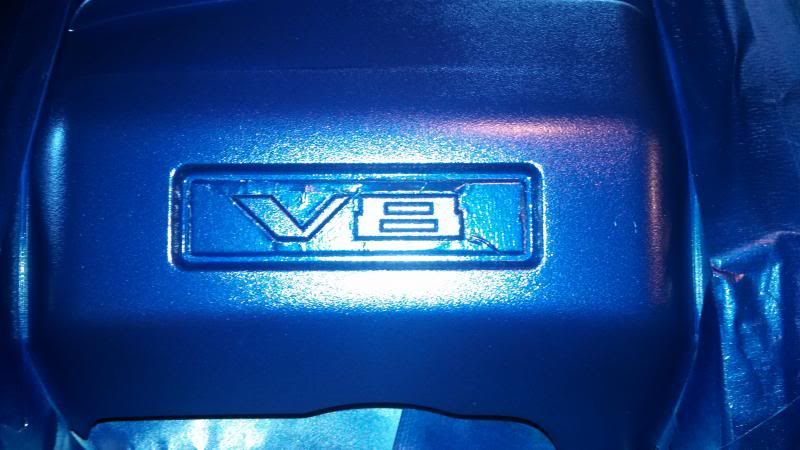 Unmasked the fuel rail sections and brought the cover outside to see it better: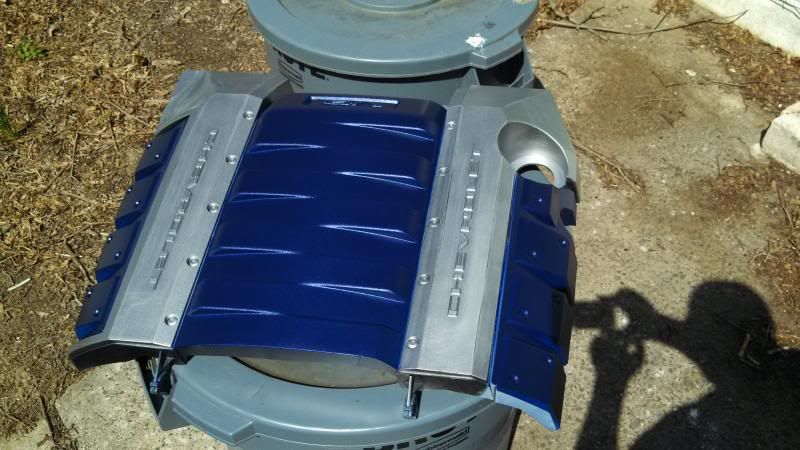 masked the blue section and primed the fuel rail sections: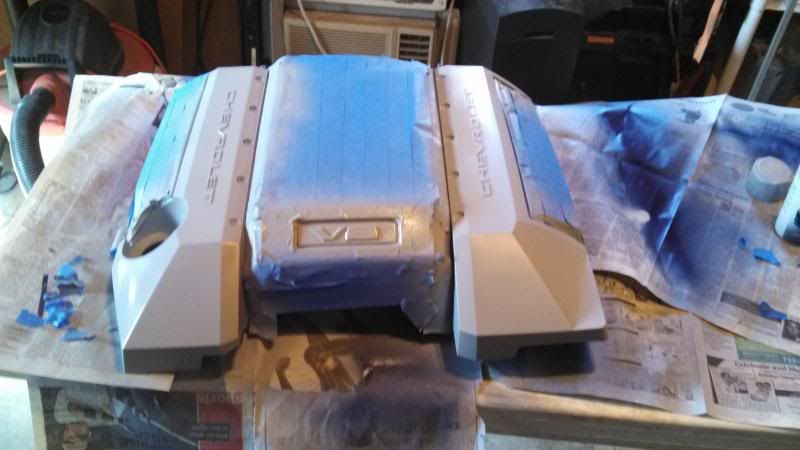 fuel rail sections painted white: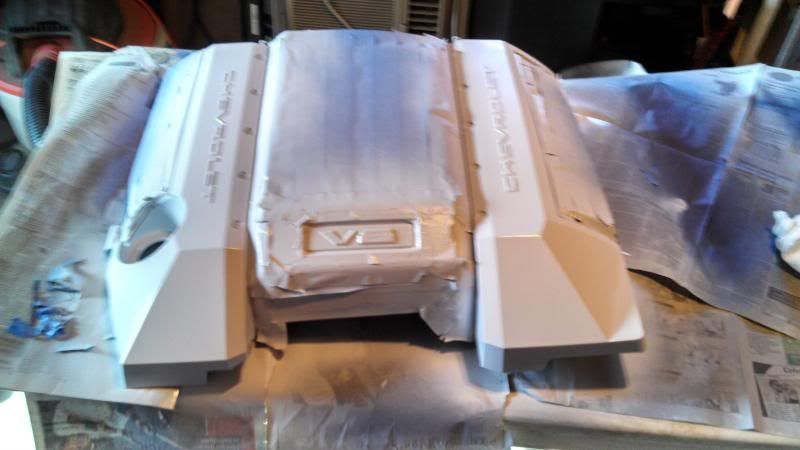 masking removed, not happy with the way the V8 came out, but will fix that later on:
in the sunlight:
Now I'm just waiting for the paint to full dry to apply the clear coat. Once the clear coat has fully dried, then I will add on the finishing touches.