These aluminum caliper covers are made specifically for the fifth generation Camaro to really spruce up the vehicle's look. Modeled after multi-thousand dollar big brake kits, these caliper covers add a great touch of visual flare to the wheel area of your Camaro.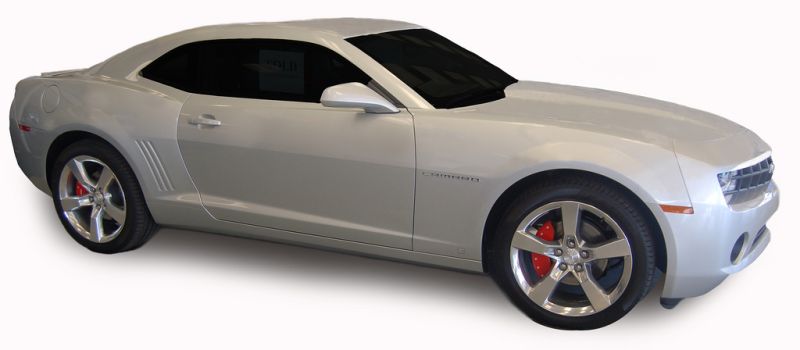 Each Caliper Cover is crafted from 6061-T6 Aerospace Aluminum which is finished with a highly durable powder coating of your color choice. Final finishing is done with a machine fast engraving and your choice of either Camaro or Camaro SS emblems.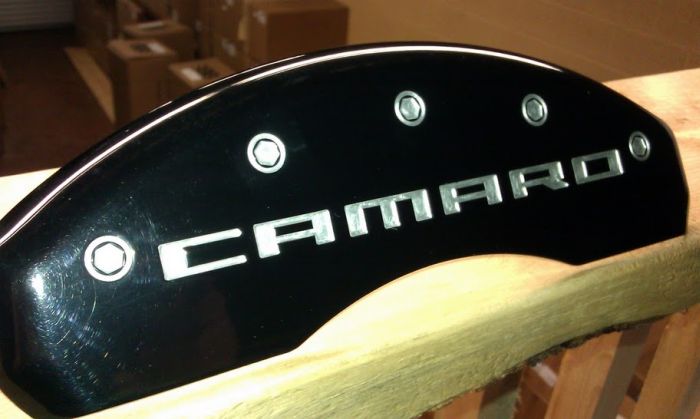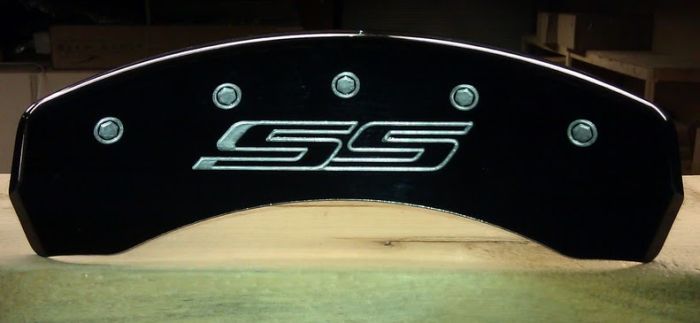 Caliper Covers aren't just good looking, either. These are fantastically functional upgrade pieces. Aluminum functions much better than other metals in drawing out heat, and the exhaust channels that are naturally created by installation of these caliper covers results in much lower operational braking temperatures, and lower temperatures means greater braking performance under harsher conditions. Caliper covers also work to help minimize brake dust that would otherwise find itself on your gorgeous wheels.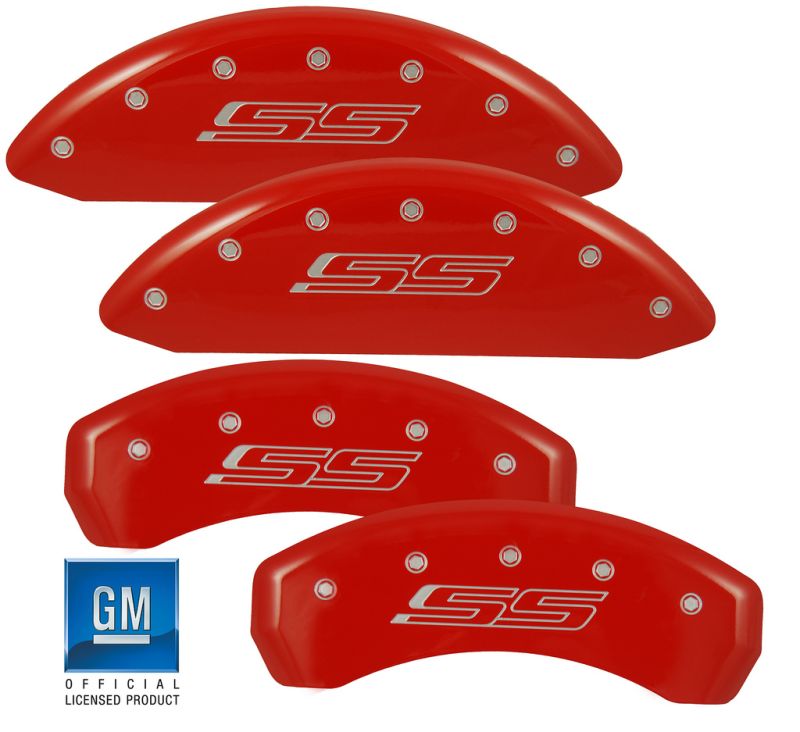 Calipers are available in multiple different color options:
Black
Red
Brushed Satin
Carbon Fiber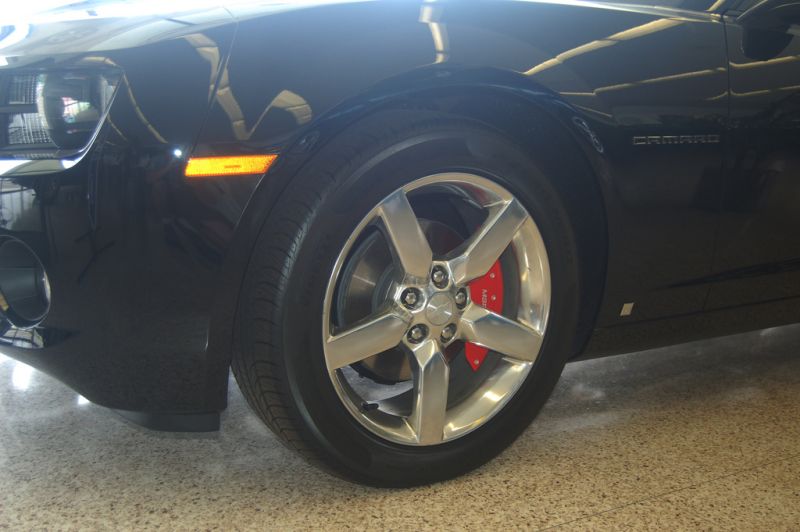 Each color finish is applied with powdercoating and is extremely gorgeous and durable. You can rest assured that these caliper covers will not only look great on your Camaro, but will continue to look great for years to come, and will withstand the heat and road debris that they'll certainly be subjected to.
Engravings are done with extreme machine precision through use of a perfectly calibrated fast engraver. Comes in complete set of 4. All caliper covers come choice of engraving. Gorgeous, functional, and durable: these caliper covers are everything you could want in an affordable Camaro upgrade piece.
Price includes Free Shipping to the Continental 48 States!

For the Camaro RS: Camaro RS Engraved Aluminum Caliper Covers
For the Camaro SS: Camaro SS Engraved Aluminum Caliper Covers
Thanks,
Matt