sure, i got the other amp wrapped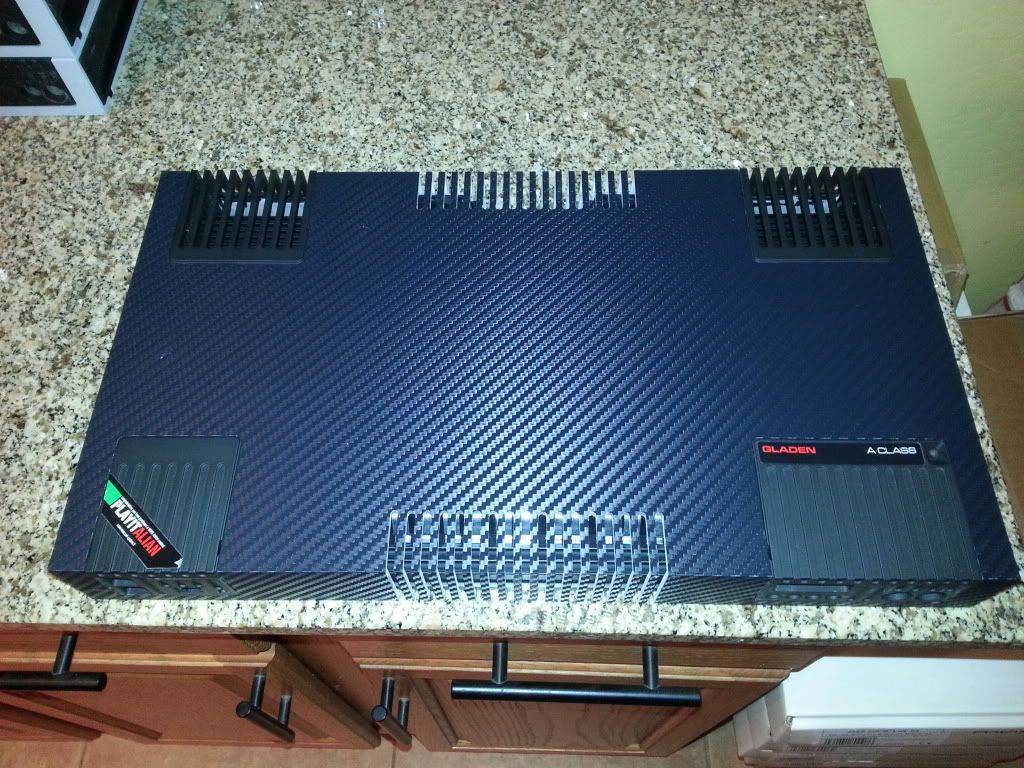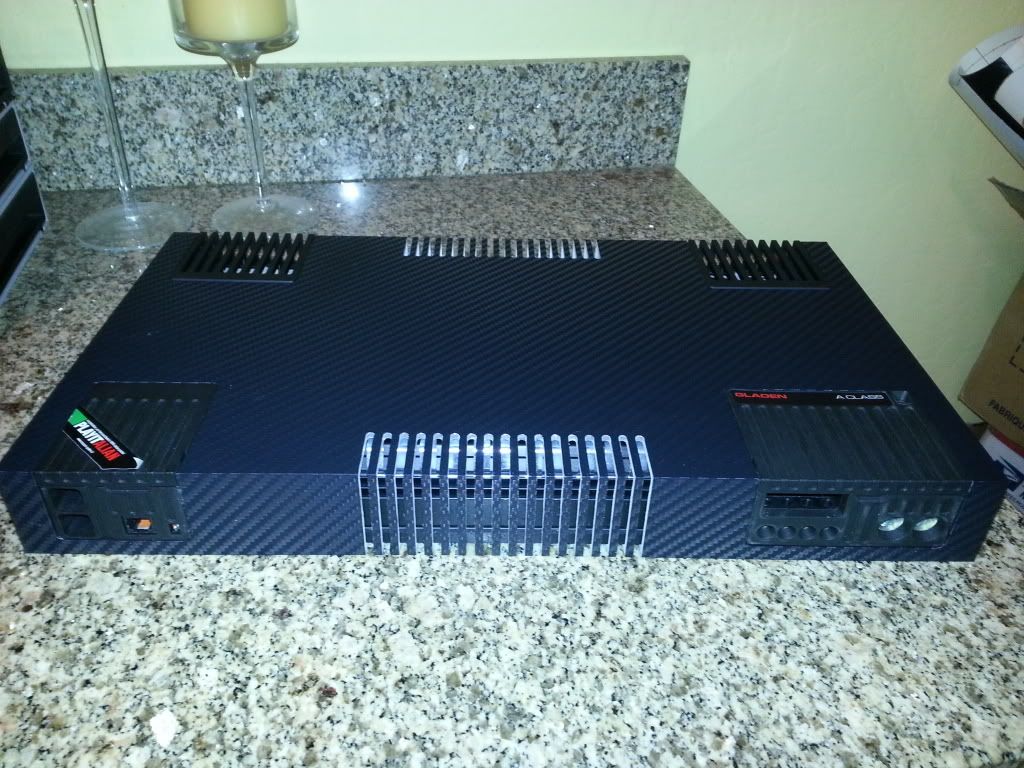 and a "guts" shot for any electronics geeks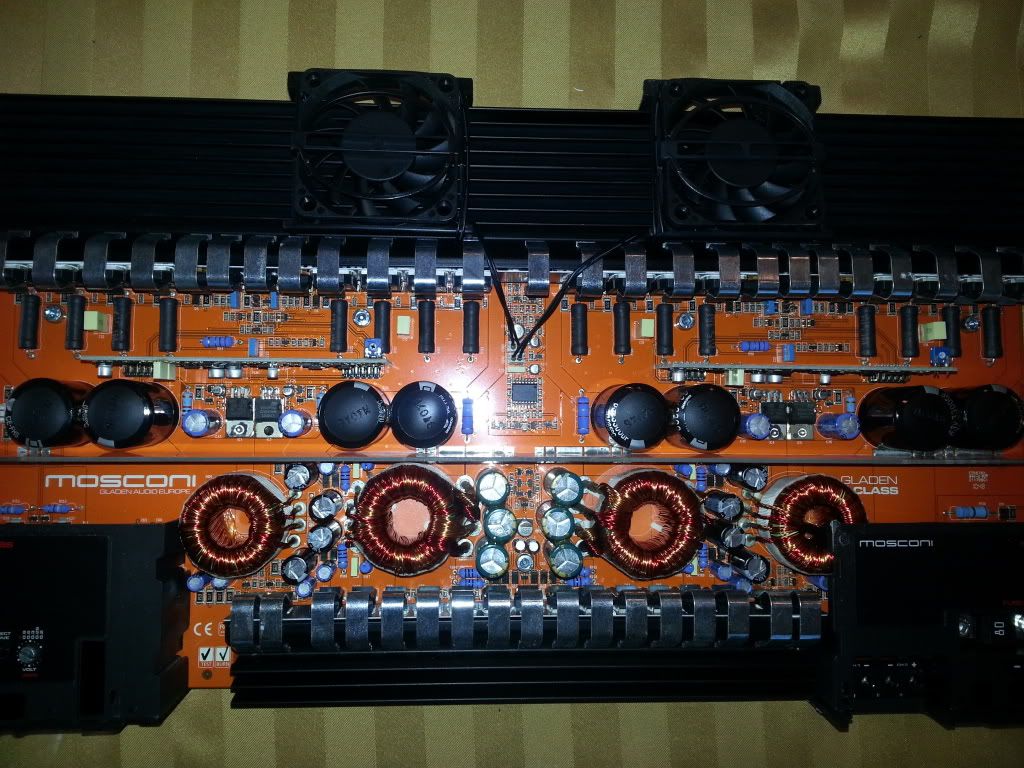 other news, I'm waiting on my order of replacement resin to finish up the midbass pods.
and I'm outsourcing some metal fab work for the trunk.
tomorrow I drop the car off at a buddies shop, and he'll be doing the fabrication for the amp rack, bitone rack, and battery replacement rack...
while he has it, he'll be cutting the kicks, and i'll be moving my midrange speakers to the kick area (i'd do it myslef, but i figured if he's got it, why not
) ... this should improve depth and decrease path length differences so I don't have to use as much eq and time alignment to get good staging for both passengers. width will be increased as well, since i'll be recessing them "in" to the kick panel area about 1/4" ... this will be outside of the boundaries of the a-pillars... so if the staging is done right, i should get a stage wider than the physical boundaries of the car
i'm also getting tint done at the same time, and upgrading the battery to a Stinger battery...
once that is returned to me, I'll resume work and hopefully within another week or so, have everything wired up at least.
finishing work on panels, amp rack, kick panel areas will take a while, but I'll at least have a functional stereo while i'm doing that.