2010-2011 Camaro SS Hellion Twin Turbo System (500 - 1000+ HP)
The highly anticipated Hellion Twin Turbo system for the 2010-2012 SS Camaro has been created!
Hellion has developed the ultimate system to take the high performance SS to the next level.
This bolt on-complete system has everything expected in a high performance twin turbo setup. The twin 61mm Turbonetics turbos feed a safe 6 lbs of boost and produce an amazing 680 hp! This is all possible without the need for aftermarket headers or exhaust. This system is engineered for a perfect fit and an OEM appearance. With a capability of over 1,000 hp, it will be the only performance add-on you need to buy. Keep your revolutionary SS Camaro in front.
System includes:
-Twin 61mm Turbonetics Turbochargers (BILLET 64mm optional)
-All stainless steel construction (lifetime warranty)
-Twin Turbosmart wastegates
-Turbosmart blow off valve
-Handheld tuner with program
-52 lb injectors
System Options
61 mm Hellion/Turbonetics (billet wheel) - price per turbo $150
64 mm Hellion/Turbonetics (billet wheel) - price per turbo $395
Ball bearing upgrade for Hellion/Turbonetics (both turbos) - price per turbo $395
67 mm Precision Turbos (billet wheel) - price per turbo $625
Ball bearing upgrade for Precision Turbo - price per turbo $820
Turbosmart E boost 2 boost controller $539.99
Turbosmart E boost Street boost controller $314.99
Turbosmart 2nd solenoid for twin systems $107.99
AEM wide band O2 kit $220
4" Intercooler Upgrade $300
This kit includes a 61mm turbos, large front-mount intercooler, all stainless hot side piping and aluminum cold side piping, hoses, stainless v-band clamps, hose clamps, TurboXS blow off valve and Turbosmart wastegates, and conical air cleaner.
On a conservative street tune of 6psi on 93 octane this kit can make some pretty big numbers.
L99 auto 535 RWHP
LS3 std 585 RWHP
For every lb of boost over 6 add 25 hp.We have pushed a stock long block std car to 788 RWHP on the dyno with this kit.
Base Tuner Kit (no injectors or tune)
Kit with injectors, MUST have access to HP Tuners to complete install, and tune. Add $1000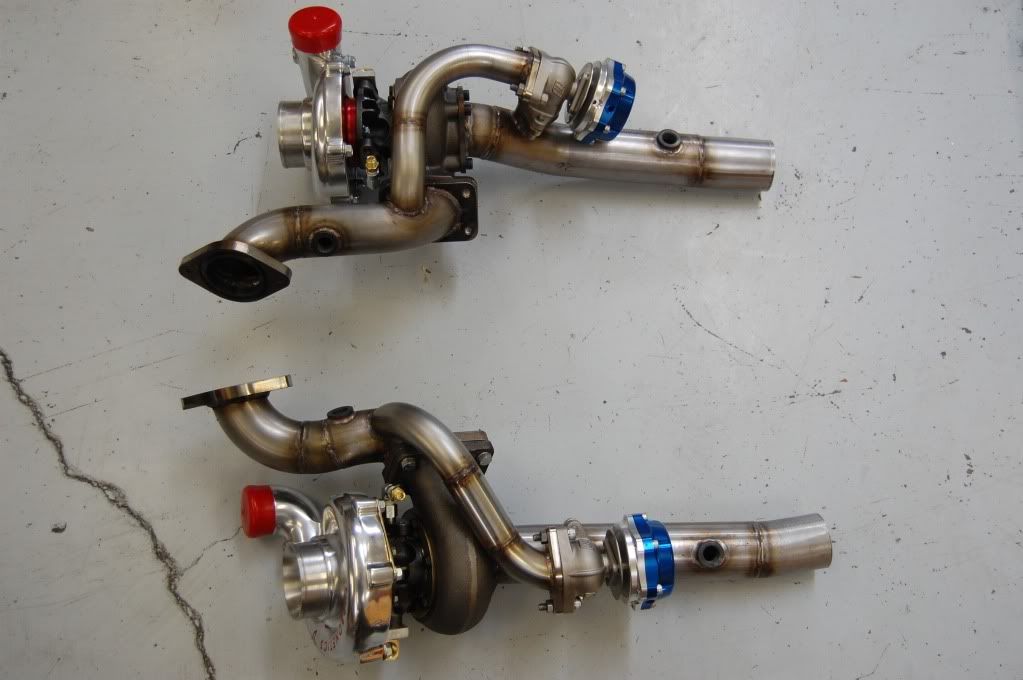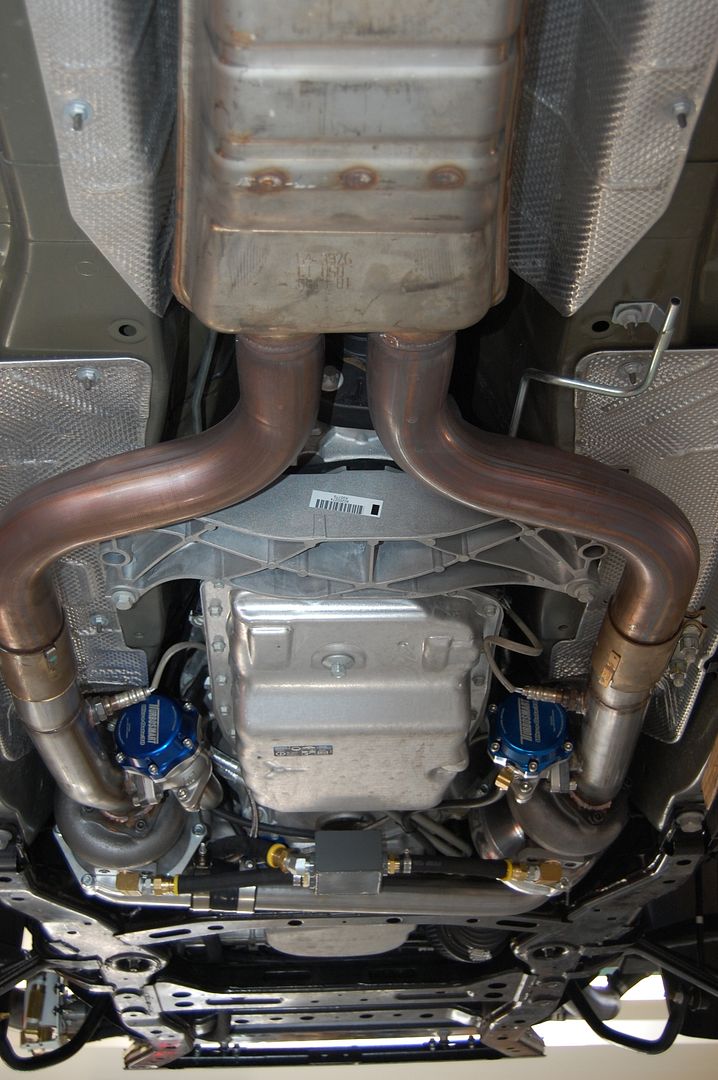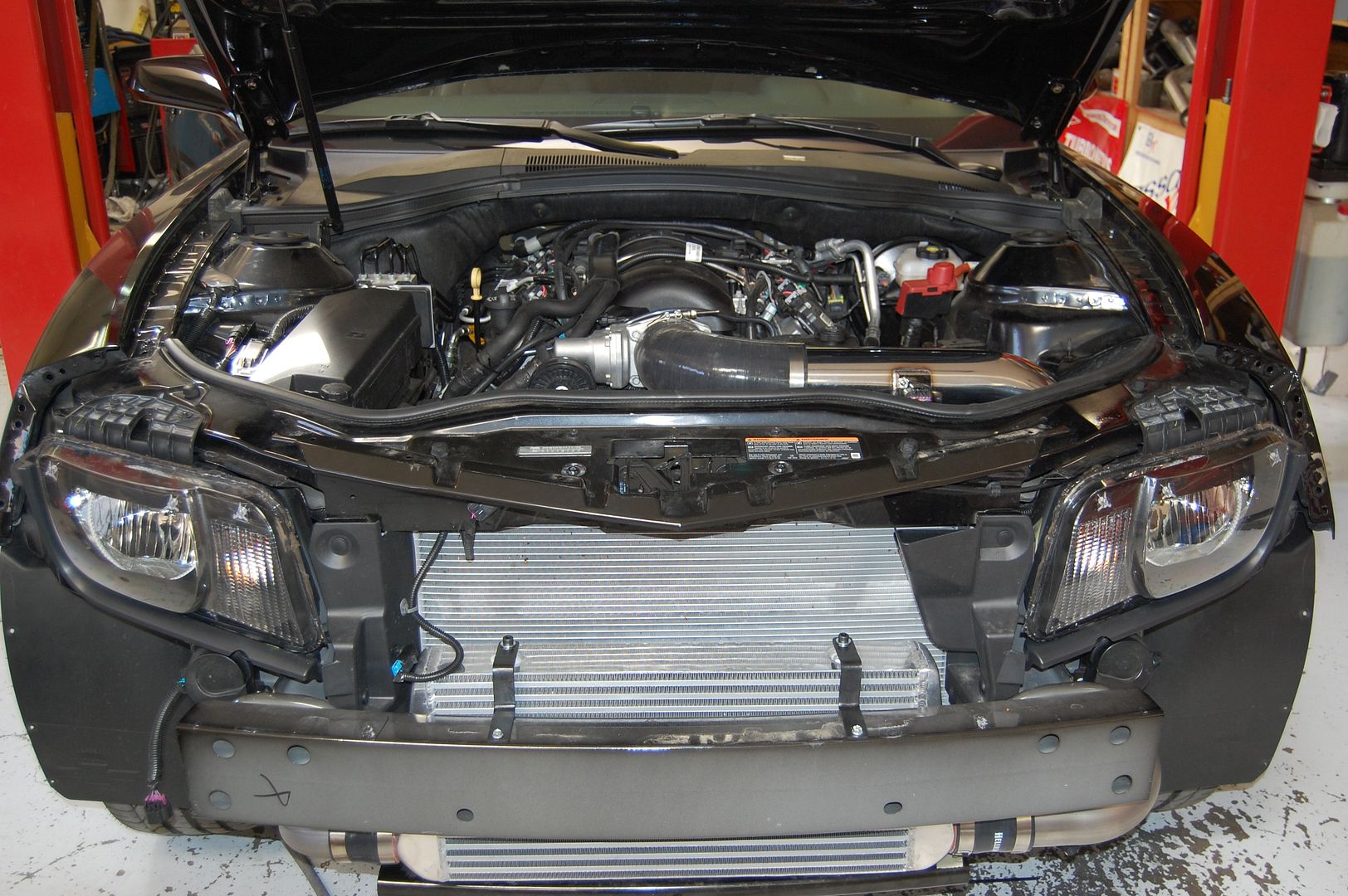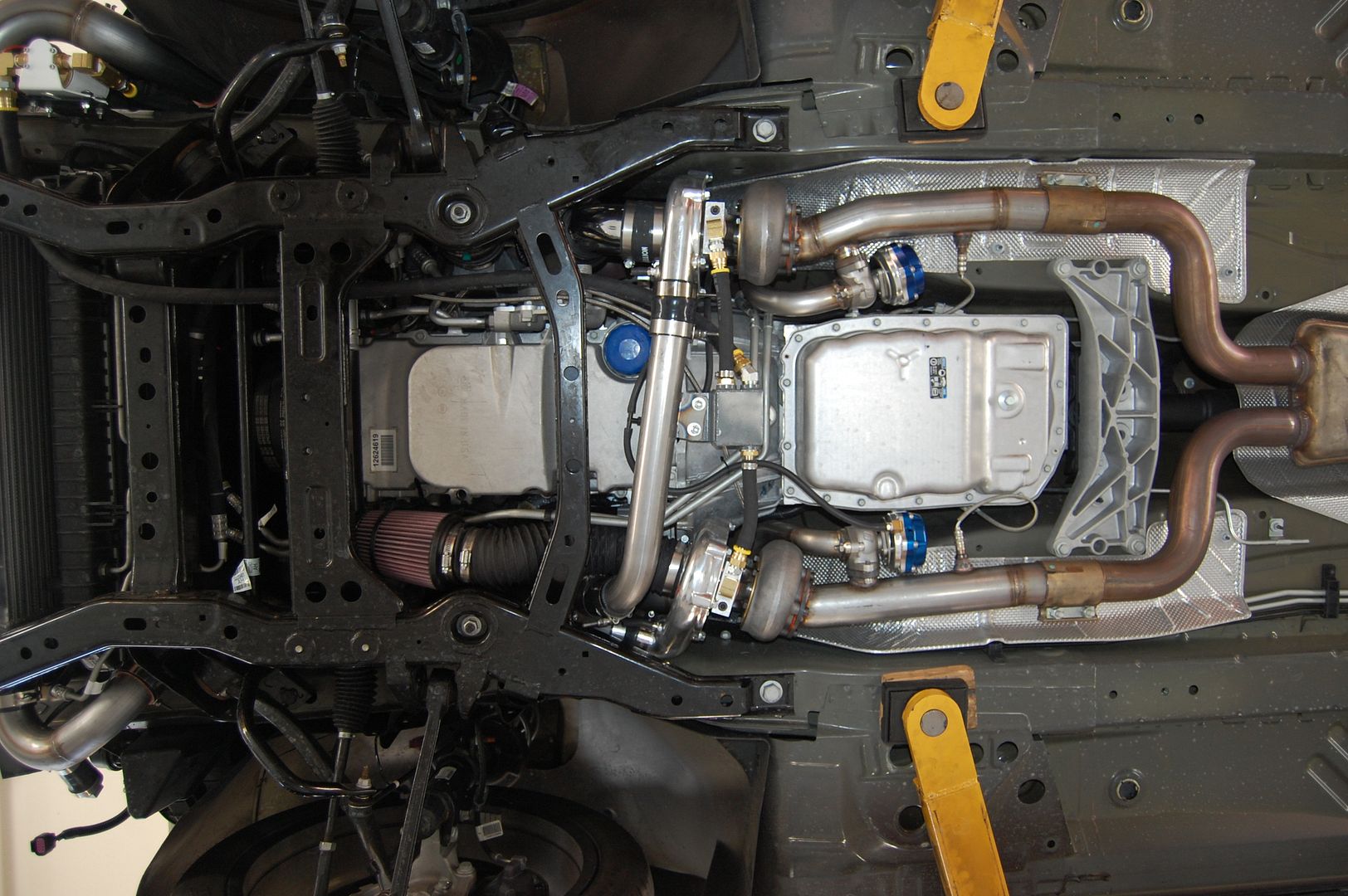 Place your orders at www.PhastekPerformance.com