Trying to tidy up this 350 for the upcoming drag season and one of the things on my list is to determine if, and if, why it appears to run hot.
Started out this morning by checking the timing/vacuum which appears all in at 51 degrees at about 3000RPM. The problem I sense is the temp gauge is not a known quantity to me and the location of the sending unit is questionable – see photo.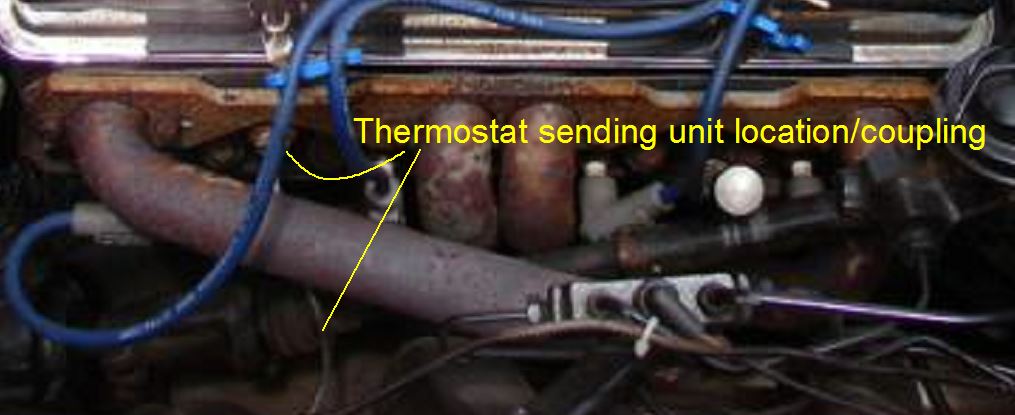 I frequently see the gauge reading 210-220 cruising at 65 on a hot day and at the track after a run it can be a little higher. The problem may be related to the sender being between the 1 & 3 exhaust ports. I checked the sender with an infrared gun and when the gauge is reading 155 the infrared reads 195 and of course, this is not in itself comforting.
According to the infrared gauge, there is a 60-70 degree difference between the sender on the head and the sender on the back of the intake manifold for the electric fan.
I think I need to do something but I'm not sure if the engine runs hot or not.
How would you proceed?