Got some new 60 watt DRL bulbs from Ofer and Gen5 DIY.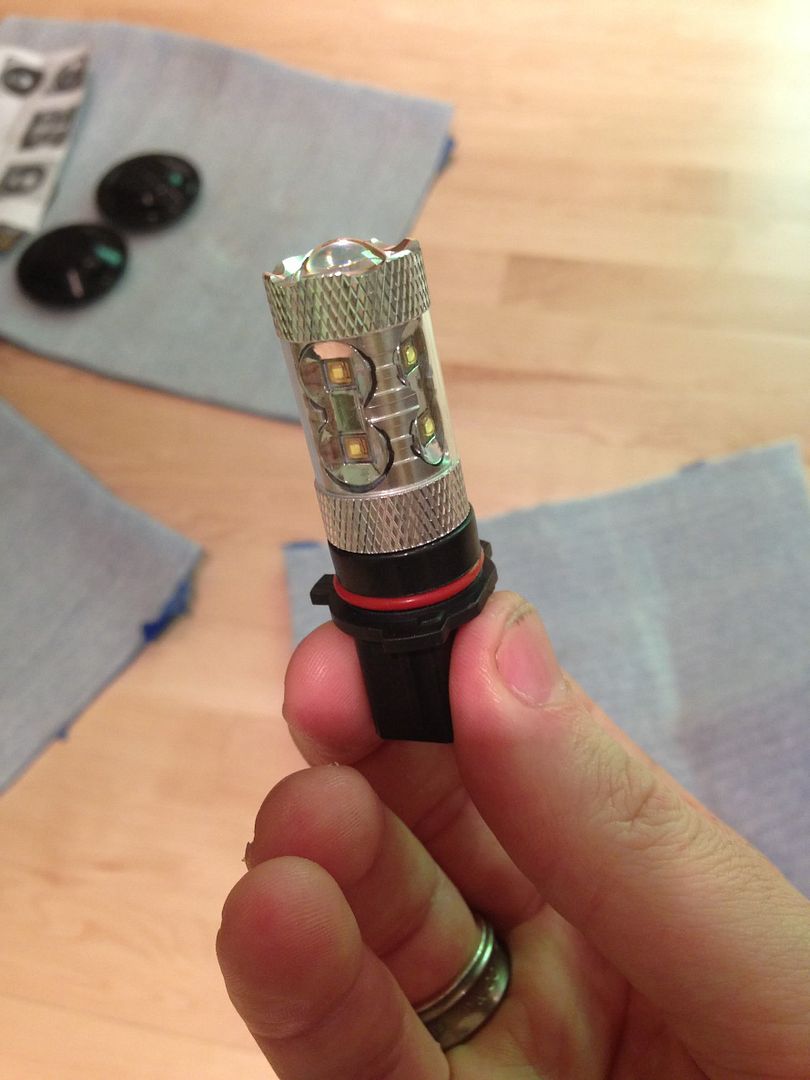 The Gen5 DIY bulb on the left, and the AAC plasma bulb on the right. Mind you, I had no issues with my AAC bulbs - just wanted something brighter.
So when going to install the Gen5 DIY bulbs I got sloppy and nicked one of the wires going to the OEM side of the connector.
Not the prettiest soldering job, but it'll do for now.
By the way - it was sunny and 70 degrees when I took these last two pictures.