Quote:
Originally Posted by
vroomapunk
He likes to joke. I'm actually bankrolling this one, and bruce's SST.
OK Guys, I just sent over several invoices. Don't nobody fight to pay them! There's enough to go around, LOL
Quote:
Originally Posted by
jeremywes
The rear rotor doesn't look like it will use the factory e brake are you planning to run without one?
Jeremy the stoptech rotors have provisions for the ebrake so it should be OK. We are toying with the idea of going without as it will save about 10lbs of unsprung weight. Which is huge!
Getting rid of the e-brake would make eliminating to center console more feasible since you wouldn't have the big handle and the mechanical structure hidden under the console. If we did loses the e-brake, we can also drill out the two metal strip that run down each side of the tunnel (see pic below).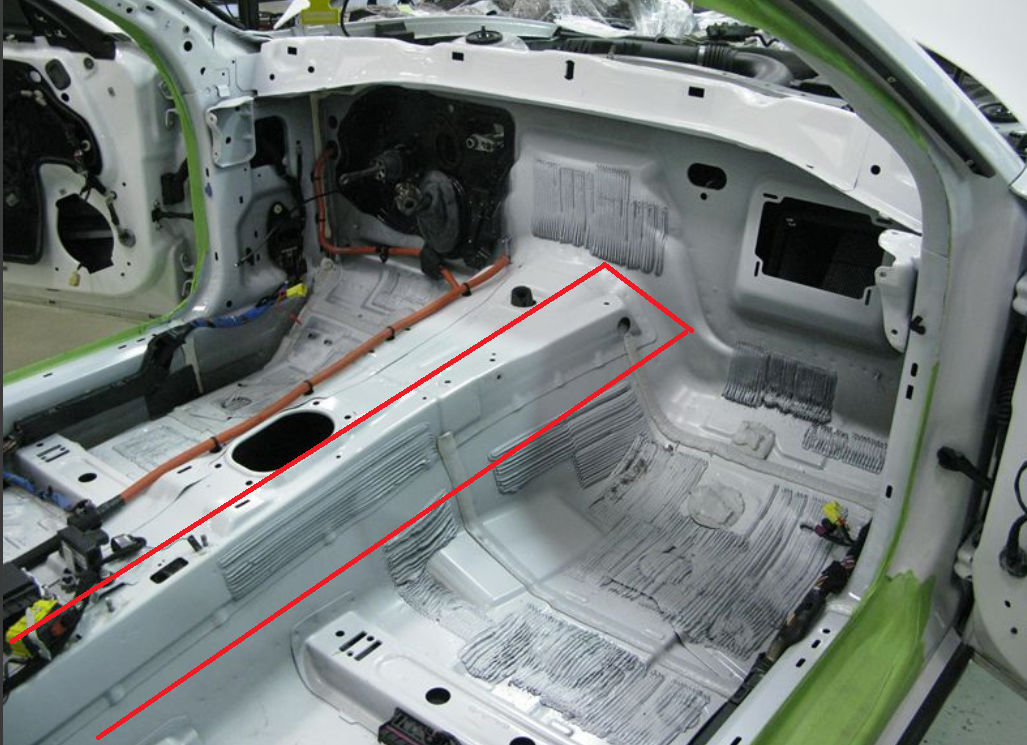 Removing them leaves you a traditional round trans tunnel
In it place of the console, we can either do a leather (See pic below) or carbon rap. For the guages, those can go on a cutom panel that would take the place of the radio and AC panel. Understand, these are just ideas as I already have enough work without creating more.
Quick update. Removed another 16 lbs off the car.
Because we aren't keeping a rear seat, there was no need to retain the panel that it mounts too. We are also doing our cage a little different than most, as the main hoop on most cages come off the floor just behind the seat and are angle back to follow the door line. However, you can't angle the bar to much as it will interfere with the seats belts mounted on the upper B pillar. In our case, we aren't keeping the seat belts, so we decided to mount the main hoop on the step up like a lot of the Camaro race cars. This will tuck the hoop in further making the cage more discrete and less intrusive.

The bar weighed 8.6 ounces and the air bags weighed 3.2 lbs each. We also removed several stubs and miscellaneous stuff.


This bit was a life saver. It made removing the spot welds a breeze.
Here is a little demo of us remove the welds.
Removing the seat bar also allows us to make a neat trap door to service the fuel pump. We are going to bead roll the word "FUEL" on it.
You can see here the hole on the rear package tray for the down bar.
Stay tuned...........
.