So as I was unbolting the driveshaft, I noticed it was spinning even with my emergency brake on. I looked more closely at the axles and noticed one of the CV boots had a twist in it. It never crossed my mind that one of my Gforce1320 axles would have broken, but it did.
I called Gforce and they were as shocked as I was. If anyone can get a defective part, it will be me. I sent my axles in to them for inspection. They replaced them with their newest design level 5. The first thing I noticed is the improved design on the bracket that holds the axle stubs in the rear housing. The black bracket is the old design.
I also went ahead with my plans to upgrade the trans. I ordered a Tick Performance level 3. I haven't beat on it yet, but so far it's much smoother than the stock trans.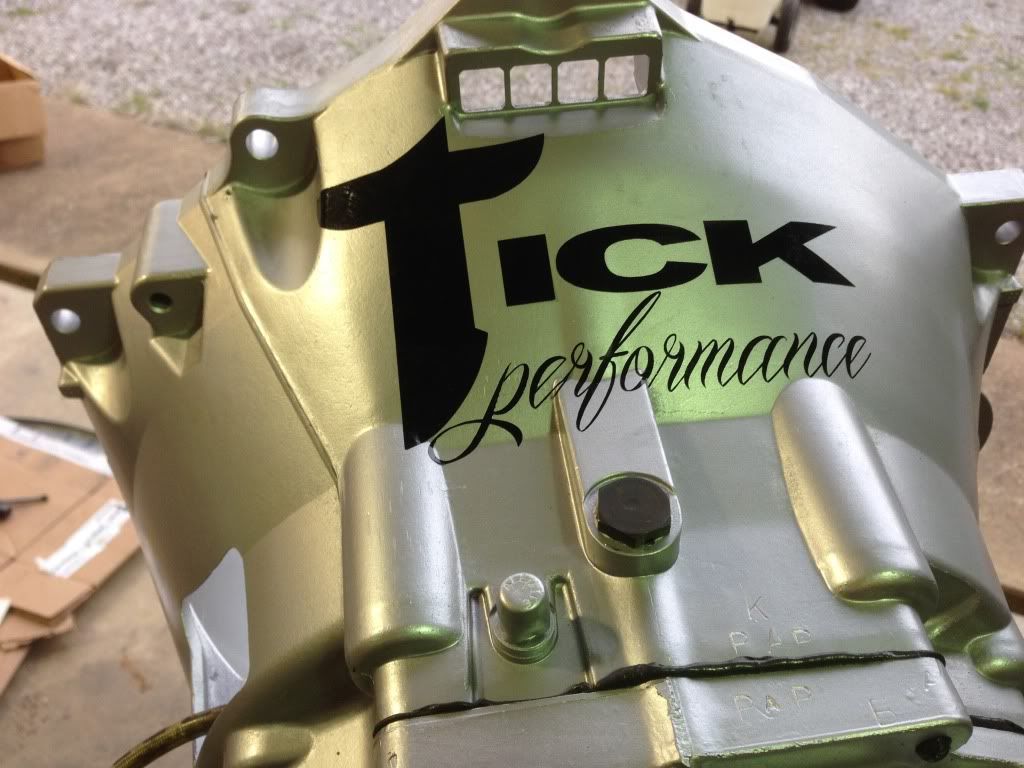 The boot on my Dynotech driveshaft had melted some. I'm thinking it was probably from where the cat was stopped up and got so hot. I ordered a boot kit from them and replaced it myself.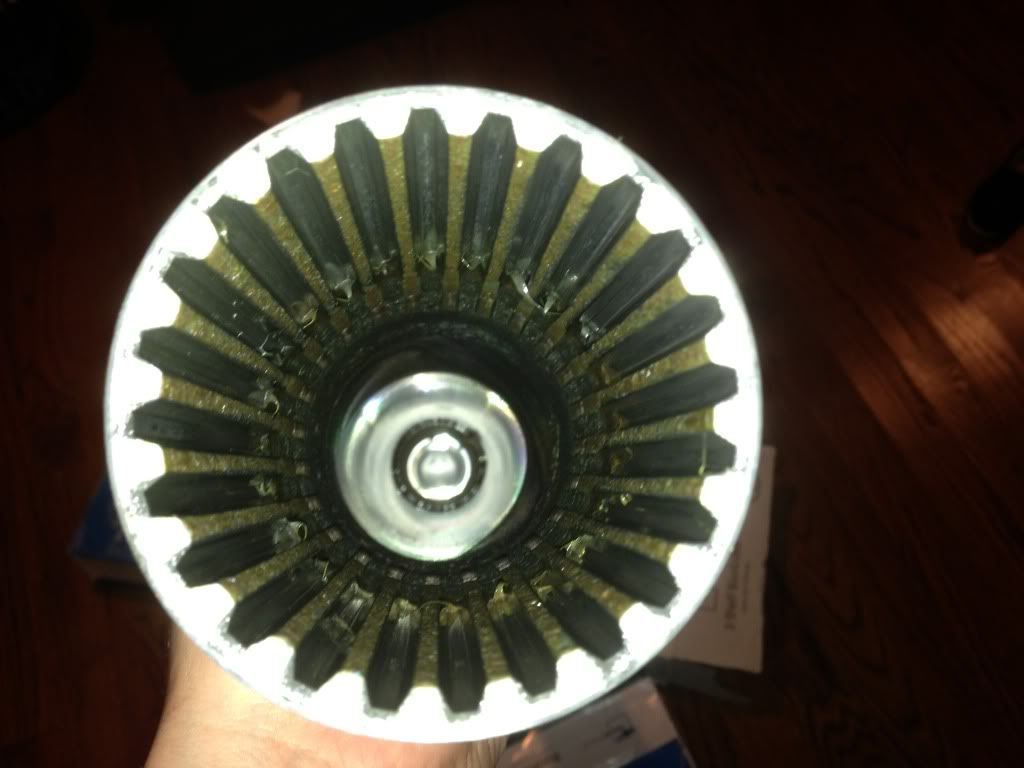 While everything was apart, I sent the center section back to Strange for inspection since it was whining quite a bit on decel. They replaced a few parts, but it still makes some noise. Not near as bad as it was, but it's not perfect.
I also sold my stock widened wheels and picked up some ZL style wheels from Factory Reproductions. They are 20x10 fronts and 20x11 rears.