Quote:
Originally Posted by
silver surfer ZL1
does this chiller work with the dual fan afco heat exchanger on a zl1
I'm sorry I didn't get back to you sooner, I wanted to complete our Xtreme Chiller so I would have more info.
The ZL1 Bumper cover eliminates the standard SS Chiller mounting on right or left side from the big driving lights. Mounting to the bumper crash bar is the next best solution. With the stock H/E there is plenty of clearance without compromising air flow to radiator or H/E. The Afco gives us the next obvious problem. I believe if the Super Chiller or Xtreme Chiller were let into the back side of the Crash Bar it will fit but I need measurements to be sure.
Cutting Crash Bar goes against everything we set out to do in the beginning with a non invasive kit. However the Crash Bar can be replaced later if you want to go back to stock. The Crash Bar is reinforced on the back side by welding 2 pieces of stock but this would add to your installation job.
Its hard to see in the picture but the Xtreme Chiller has 2" clearance to the Maggie H/E which is much thicker than the stock ZL1 H/E. The Xtreme Chiller is 18" long where the Super Chiller is 12" long so a 12" would probably have an additional inch of clearance from the curve built into the Crash Bar.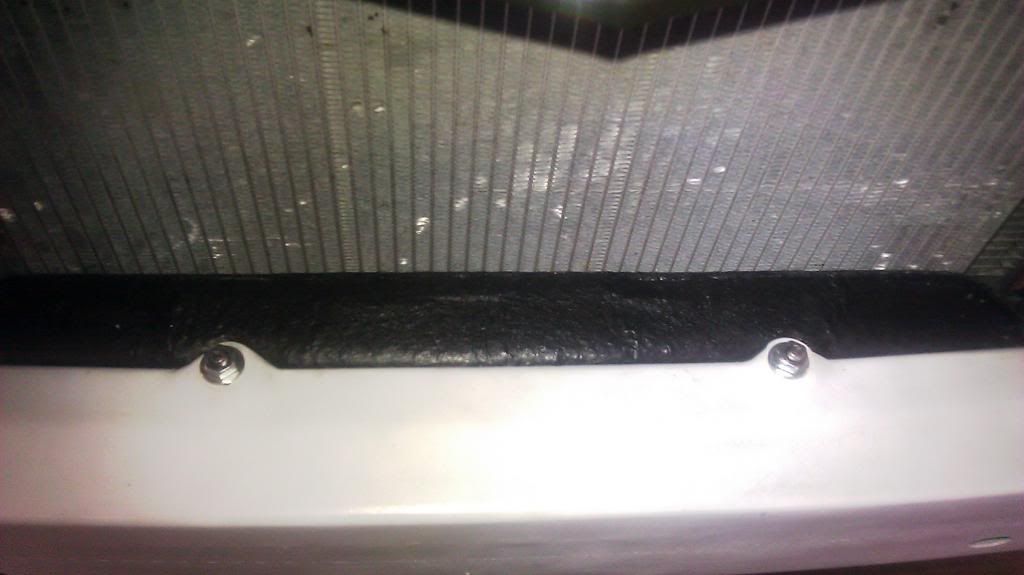 There is no need for the Afco with a Super Chiller since the H/E is not used when AC is on but you already have one or want to use the Afco for Auto X this is the only solution.
In spite of the extra work cutting into the Crash Bar this still makes a clean installation on the ZL1, the above pictures of hoses and such would remain the same.
Thanks Dave