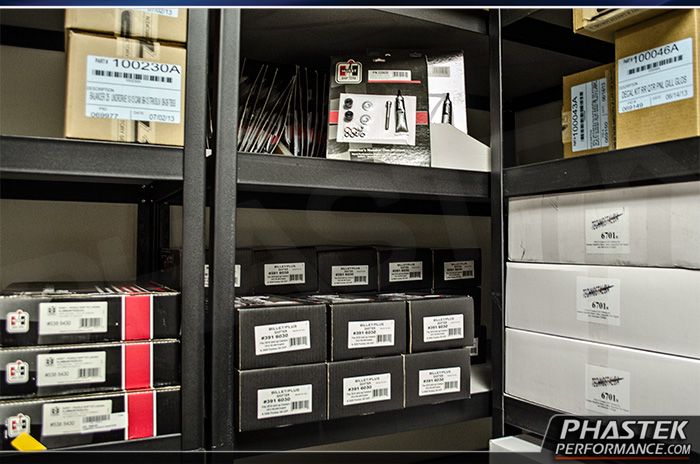 Hurst has heard our request and come out with new bushings for their Billet / Plus 2 Shifter.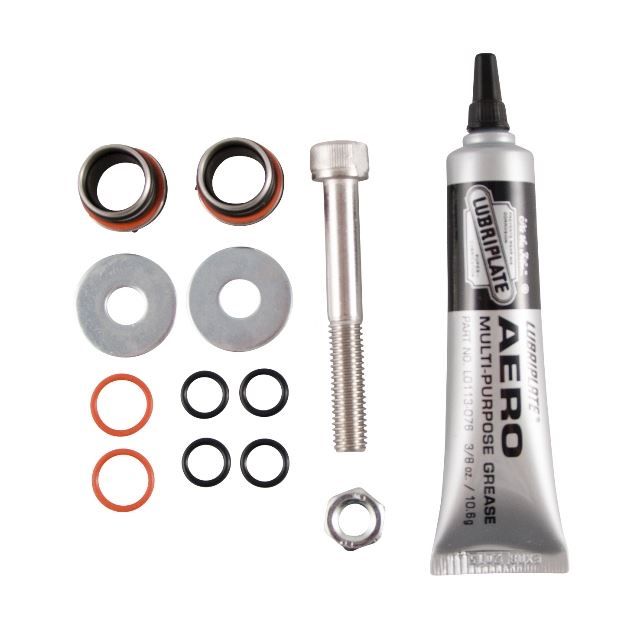 --------
Hurst customers asked for it! Hurst has found the solution to a no compromise, high durability, bullet proof bushing for Camaro and Mustang manual transmission owners who are Hurst Equipped. The Pit Pack Extreme Duty Bushings arose from a group of customers who were able to destroy the standard bushings provided in Hurst's Billet Plus Shifters. These bushings are constructed from a 303S stainless steel jacket and a high strength, high temperature, low friction, no maintenance, composite polymer liner. The bushings are designed with exacting tolerances to be an extremely tight isolated fit, yet still provide smooth precise shifting. No expense was spared in the design, development, testing, and construction of these bushings.
Bushing Material (303S Stainless Steel Jacket & Hi Temperature Low Friction No maintenance Composite)
Package Contents (Fully assembled bushings, spare O-rings, assembly lube & hardware)
Extreme Duty High Durability Construction
Fully Isolated Design to Minimize NVH
Easy to Follow Instructions
1 Year Limited Warranty
Made in the USA
$49.90 if purchased separately.
---------
Hurst Billet/Plus 2 Shifter


The mighty Camaro is BACK! This classic American Icon has been re-styled and re-engineered for a better, sleeker, and more powerful than EVER sports muscle car. And while new Camaros are just hitting the dealership floors, Hurst has already developed a new Billet/Plus 2 shifter for both the V6 and V8 applications.
Simple to install with classic Hurst stick and round ball combination, this is the MUST HAVE companion to your new muscle car. Be the first on your block to own a new Chevrolet Camaro, and be the first on your block to drive that Camaro with a HURST SHIFTER in it!
2010 Chevrolet Camaro, V6 and V8
CNC machined stainless steel stick assembly
Nylon lined spherical pivot bearing
Shift throw reduced for quicker shifts
Smooth positive mechanism
Bolt on classic chrome plated stick and white knob
CNC machined stick adapter accepts Classic Hurst stick
Weight: 5.44 lb
NOTE:
V6 shifter balls come directly from Hurst. Please contact them after your purchase.
Phone number - 707-544-4761

Includes two shafts - one option to reuse your stock shift knob, one option to use the new threaded White shift knob

Please be aware the 2012 ZL1 and newer models (including the SS) have a screw that secures the shift knob.

$199.95

Bushing upgrade is $44.95.


Camaro 5 discount can be applied @ checkout!