Your car is awesome!
I'm going to thread jack because I don't get car snobbery. I loved my 06 Civic Si almost as much as my 13 Camaro RS. When I see a sweet BRZ or FRS I stop admire the car and talk with the owner. A cool car is a cool car!
I tested 10 cars this year. 3 Camaros(LT manual, LT2 auto & RS auto). I wanted a black Camaro with orange interior and manual tm, that fit in my budget from a local dealer. I have excellent credit, but embarrassingly low income. I think the kid at McDonalds makes more than me. He drives an SS.
My final 2.
$33k LT2 auto. Orange interior.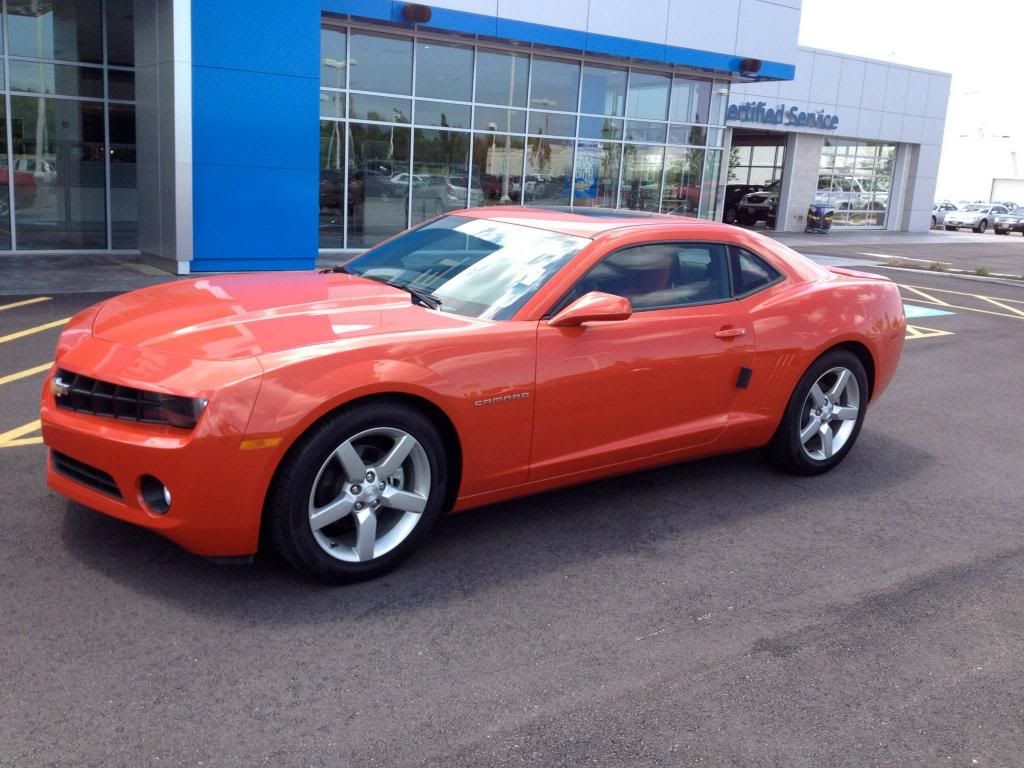 $31K RS auto black/silver interior
Only difference I notices on the RS over the LT2 was the rims and headlights.
I went with the RS because it was $2k cheaper. The sexier rims meant I didn't have to buy aftermarkets, probably another $2k. And the dealer bent over backwards to get me approved at very low interest rate.