Quote:
Originally Posted by
Pro Stock John
So BMR sells lowering springs, has a few options. One is 1.0 front and back, and another I think is 1.0 front, and 1.4 back.
My drag race brain says go 1.0/1.4 to level the car out and help with weight transfer.
Anyone disagree? And, if I do that will I have to run notched LCA's if I run 17's in back? And in the front, does lowering the car pull the tires closer to the struts? The area I wonder about is marked here in blue tape:
Rear gap, 2.5 or more: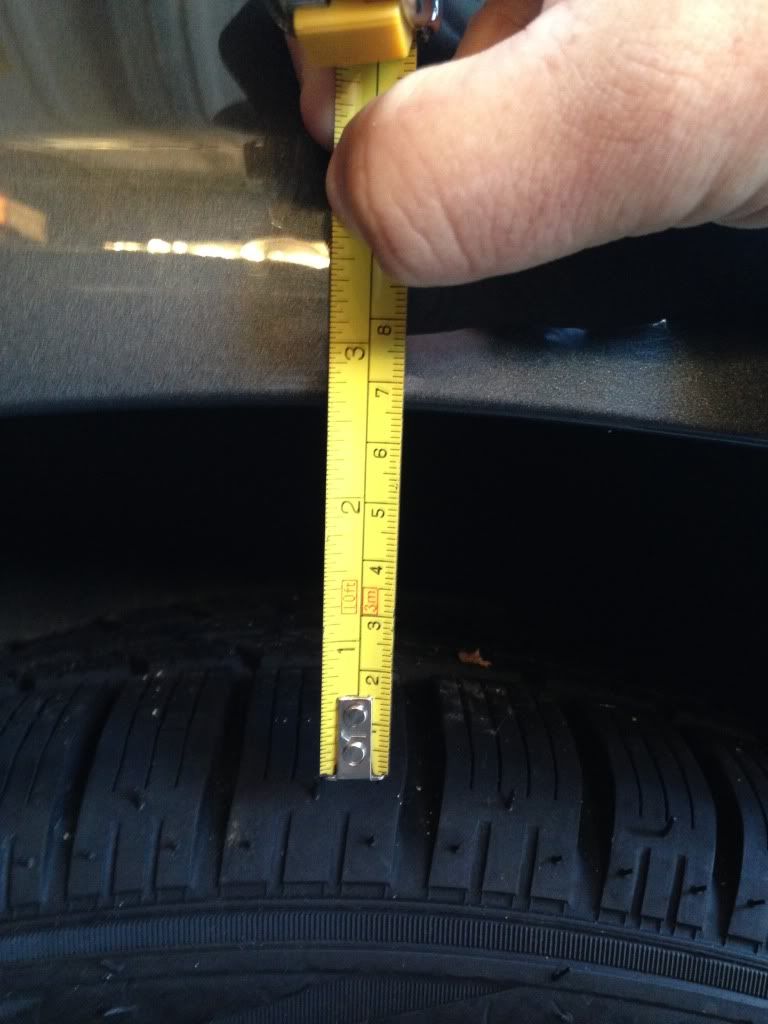 We offer the 1" lowering springs (SP019), 1.4" lowering springs (SP022), and the split drop 1.4" front/1" rear lowering springs (SP025). We don't offer a kit with the 1" springs in the front and 1.4" springs in the back but we can do that for you if you would really like. I honestly don't think the difference in weight transfer between our different lowering spring options would be noticeable in feel or through 60ft times. I would probably recommend our 1" lowering springs because it will give you a nice lowered, level stance without sacrificing too much ground clearance or performance.
If you are wanting to run a 17" drag wheel in the back your best bet would be to use either our TCA028 or TCA029 lower control arms depending on your setup. Since you are planning on lowering the car I would more than likely recommend using our BMR non-adjustable lower control arms (TCA028) which are actually shorter than the factory lower control arms and will allow you to get real close to 0 camber which is ideal for drag racing. The one downfall to using these lower control arms would be that you need to use adjustable toe rods to get the desired alignment specs out of the car.
Since you are mainly drag racing with the car you won't be running a crazy negative camber on the front of the car so you won't have to worry about the tire rubbing on the strut.
Kyle