............my MyLink crashed/reset while I was driving earlier today. Third time this has happened since I got Fiona. It's not really an issue so much as an inconvenience. The system starts right back up again after it crashes, it was just a pain because I was on a call using Bluetooth when it crashed.
Before it crashed/reset this is what the screen looked like: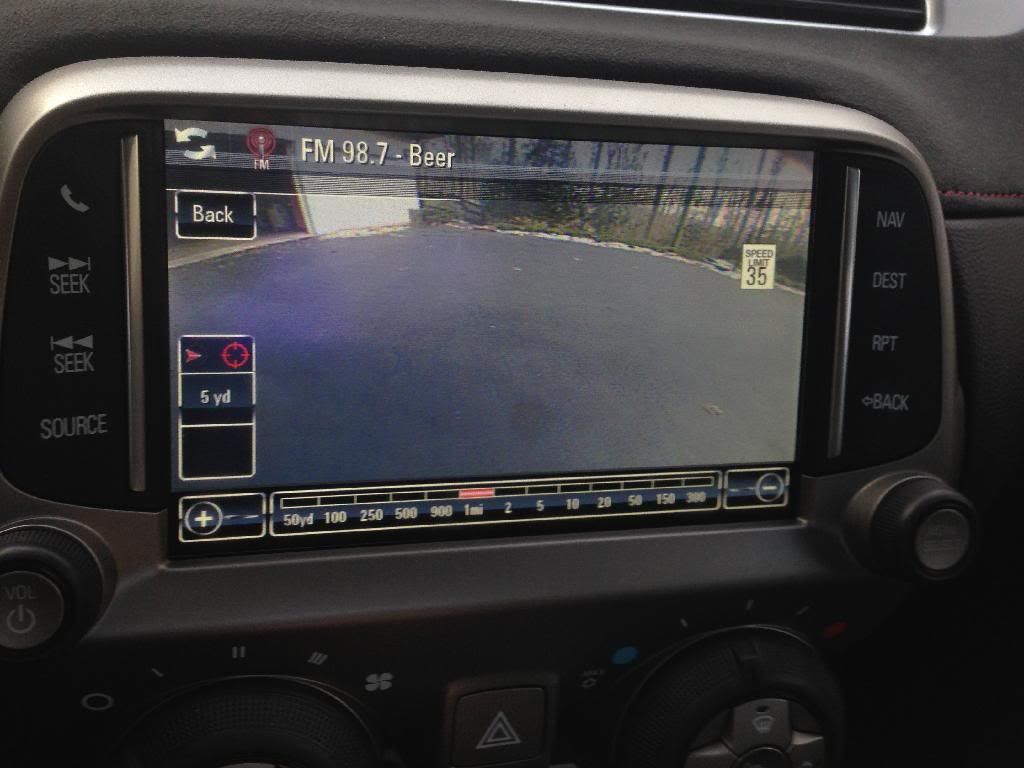 So you can see I'm on the Nav screen, but instead of showing the map it shows the last image that the backup camera captured.
I'm hoping I can find out from one of my super awesome dealers *cough*Becky*cough* what the latest firmware version is, if I'm a version behind then I'll update and see if that fixes the issue.
I know I could call the MyLink helpline to get the latest firmware version, but I wasn't really in the mood to bang my head against my desk for an hour. Actually, now that I'm thinking about it - the MyLink customer support is worse to deal with than XM's.