Decided to put my hurst short throw shifter in last night. I ended up just taking the stock shifter out before I quit for now. Here are some pictures of the destruction. I purchased the Hurst bushing kit because I read so many terrible things about the nylon bushings provided with the shifter.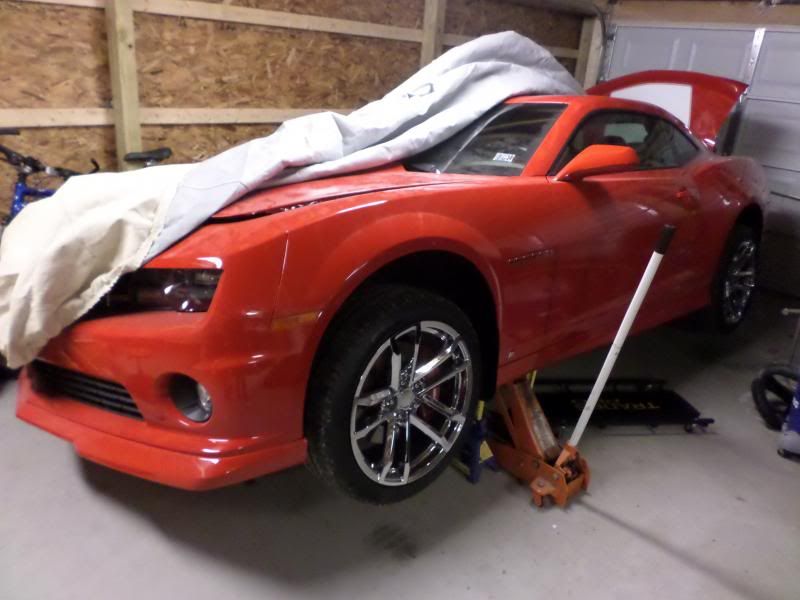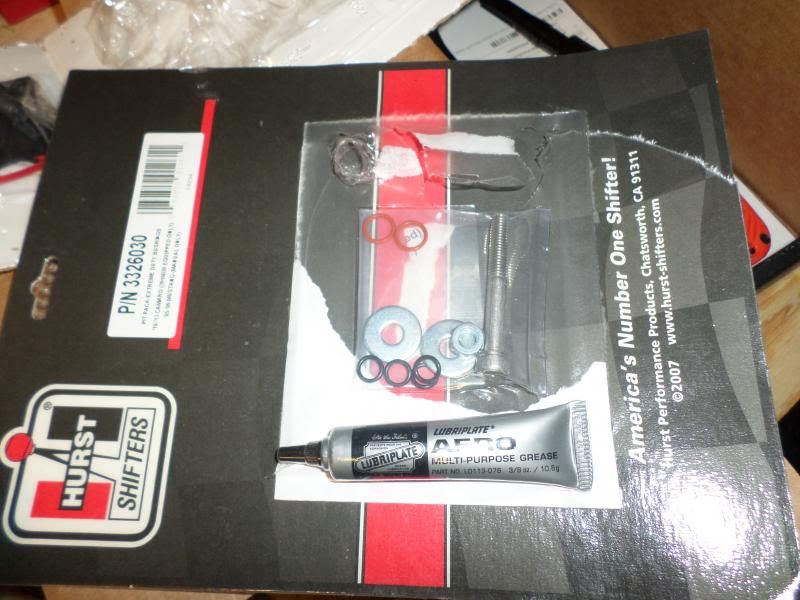 that's the bushing kit.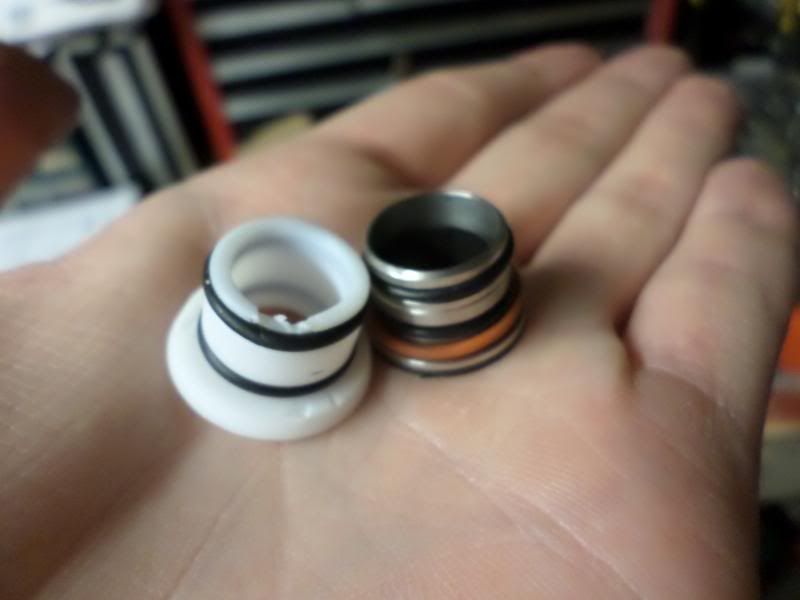 you can see the huge difference!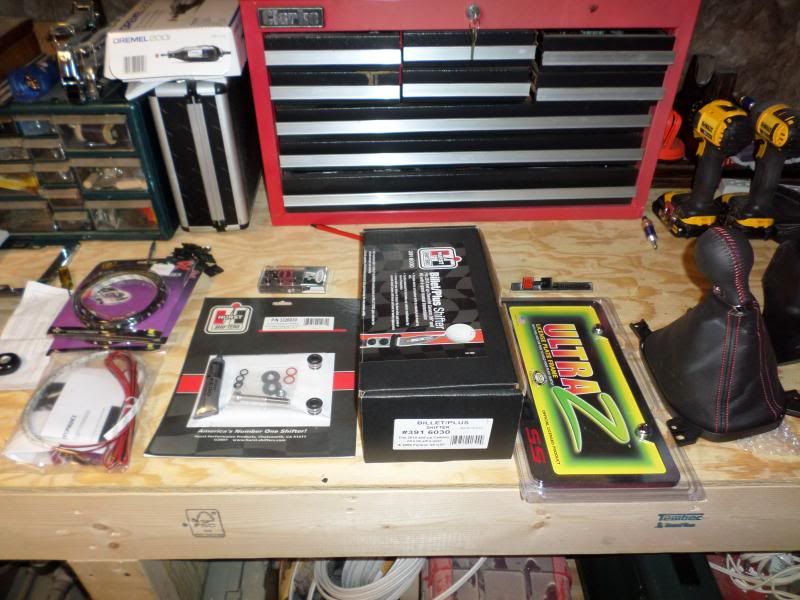 all the stuff was messing with last night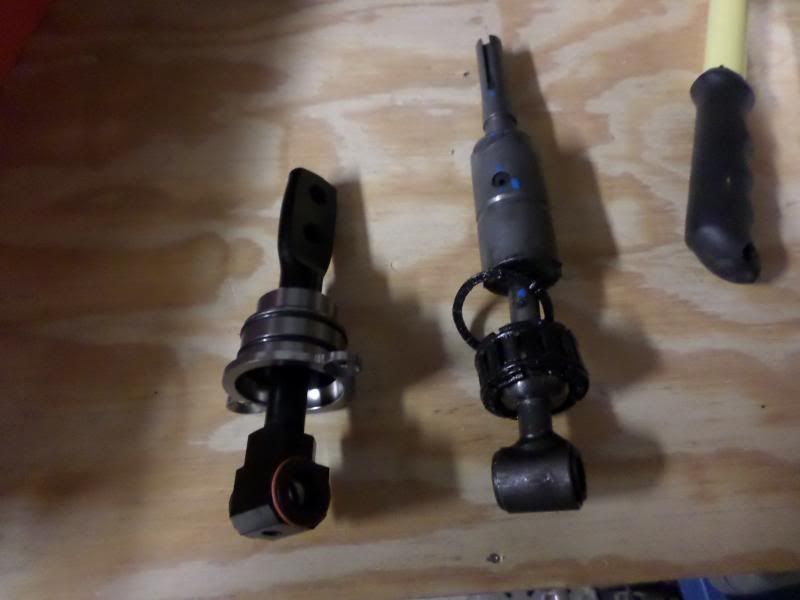 old vs new
opted out of the classic white handle and bought this shift knob from gen5diy