Ok so these pictures will pick up right from when I last left off... since then a lot of progress has been made (sorry it has taken so long to get these up here)
A/C Compressor from Vintage Air
The guys did an amazing job repairing these
NOS Fender, what a find, fit perfectly.
All primed and ready for paint
4-Speed Manual Transmission from the Donor Car. One of the gears had to be replaced. But other then that, was in pretty good condition.
New Drums
So smooth, not a single bump or divot
New rocker panel, definitely needed with the amount of rust that was there
The car has definitely come a long way from what it was
The heart is back and where it belongs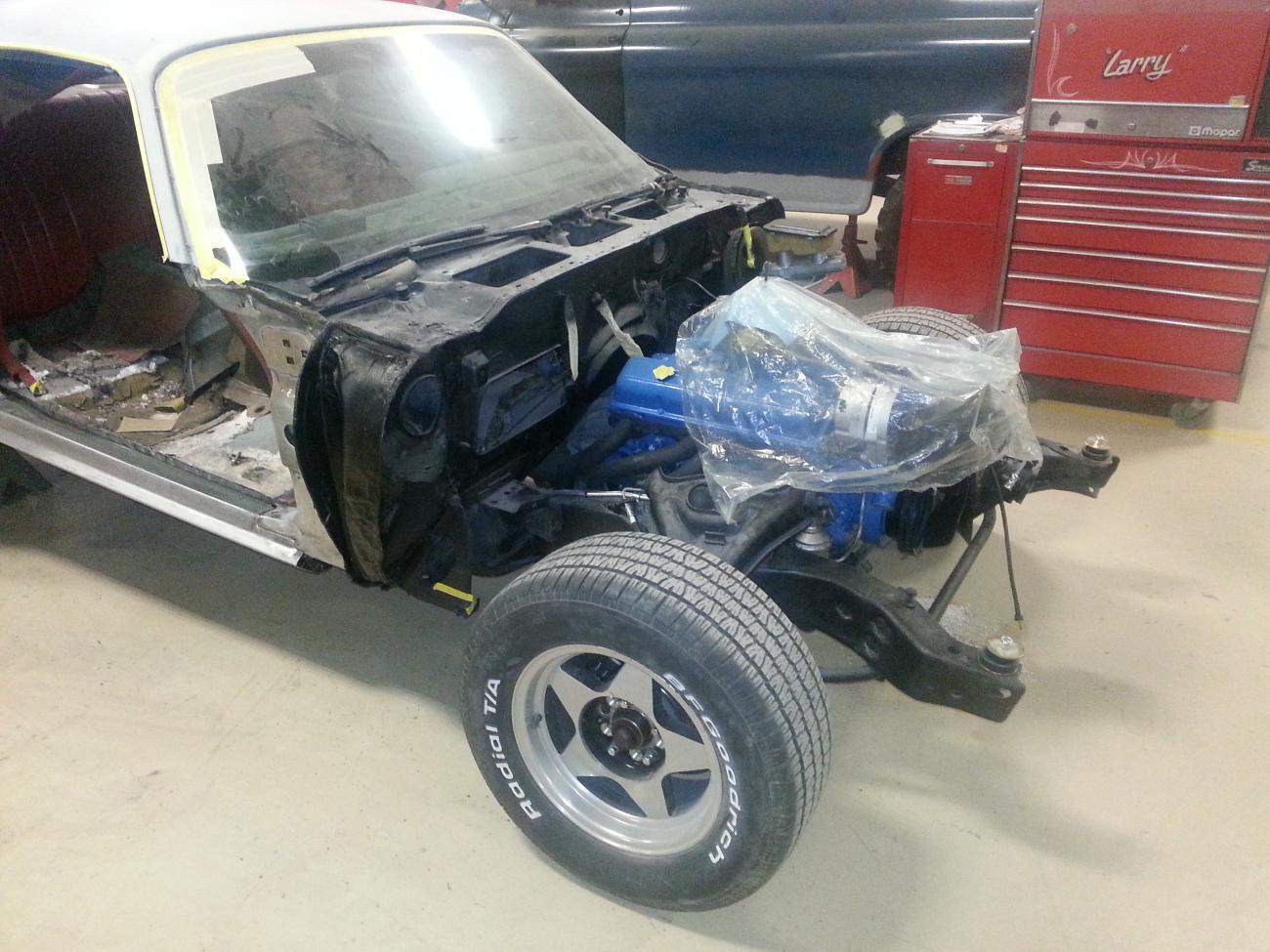 A/C is in, what a plumbing job that was.
This RAD Cradle held us up for about a month. Finally found one that was usable and in near perfect condition.
Body is primed, its getting there
More rust repair
Undercoated the entire bottom of the car
New Pully's
This 4-speed conversion was a must
Now it is starting to come back to life and really look like a car again.
These next few pictures are of the car in the dry fit stage. I can honestly say that in terms of lining up all the panels and correcting the gaps, this car will look better then when it came off the line. The attention to detail the guys at The AutoDream Group put into their work is so professional and just perfectly executed.
We ended up having to replace the front nose and rear bumper due to spider cracks that appeared during the priming stage. They could have been sanded down but the guys advised against putting in the work because of the way this urethane is, there is a great potential that they cracks would have eventualy shown through the paint.
So we got really lucky and found this gem. A NOS front nose. Was sitting in some guys garage for the last 30 years, and is in absolute perfect condition.
The rear bumper is the only aftermarket part on this car for this entire restoration. We were unable to locate a NOS piece and didn't want to be held up any longer trying to locate even a used one.
No sanding was required, this nose was as smooth as glass.
Collecting all of our miscellaneous pieces.
Had a tough time trying to decide which stripe package best matched the original, and we ended up choosing the one on the right, because the one on the left, the top stripe was just an ugly maroon colour.
Seam sealer was put on..
And the car is now ready for paint
(pictures to continue on next post)