P2179 Code and then real rough idle
---
My check engine light keeps coming on, throwing P2179 code. I had Airraid intake, Elite Catch Can, BBK Long tubes with hi-flow cats, Doug Thorley catback, Trifecta tune.

I know the P2179 code is for the car running lean at idle. What i have noticed is that whenever i clear the code with my code scanner or through EZ Flash with trifecta, the next time i go to start the car, it idles extremely rough and the check engine light will flash. It even sounded like something clunking around in the exhaust. Not sure what that was, but after 5 minutes of the car idling real rough, it smoothed out. Of course the check engine light came back on after driving 20 miles.

I have heard that the Airraid intake causes the code, so i cleaned the MAF sensor. Didnt do anything and still threw the code.

Could it be the catch can? I checked all the connections and i didnt find any vacuum leaks. I dont know where else to look. Could it be something with my tune file? My car needs to get inspected soon so i need to get this figured out quickly.

sorry for the long rant!
__________________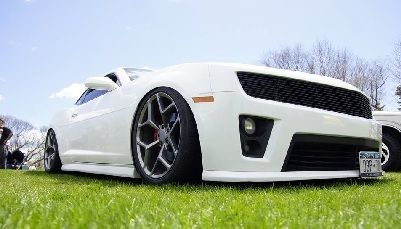 --John--2010 Camaro 2LT/RS, Summit White
Air Ride Suspension, BBK Longtube Headers, Hi-Flo cats, Doug Thorley catback exhaust, Elite Catch-Can, Airraid CAI, Trifecta tune, ZL1 front end with Phantom grille, ZL1 side skirts, MRR228 graphite wheels