So, this past weekend started off well enough, ended in heartbreak for me. Saturday, I participated in an all day rally/ cruise in support of a fallen state trooper in my area. The day was beautiful and the cruise was a lot of fun. Here is a pic of a few of our members that were in attendance:
Near the end of the cruise, I got a text from my wife telling me that our Bassett hound, Daisy (who has been dealing with severe arthritis), had not eaten all day and was not looking well. She also has had trouble walking.
When I got home I took her outside and tried to get her to eat, but she wanted none of it- which was totally unlike her. I sent a text to my sister that works as vet tech about her problems and got some advice.
Fast forward to Sunday afternoon, I had spent the morning working on my latest mod and planning to go to a car display in the afternoon. As we were preparing to leave I had spent a little more time with Daisy and felt that something wasn't right. I called my sister again and she suggested taking her to the ER where her regular vet happened to be working. At this point I turned into a giant bawling baby worried about my best friend. Signs were not looking good for her but they felt there was a chance for her improve with aggressive care. We left her there for medication and observation overnight.
Needing to get out of the house for some fresh air, we took a spin in the Camaro. I made a quick pit stop at Walgreens with my wife waiting in the car while I ran inside. About 2 minutes later I get a frantic call from my wife telling me to get out to the car ASAP! Fearing the worst news about my dog, I find out that a guy has just backed into my car!!! This was not the day I needed to deal with this! My wife had jumped out of the car and just about lost it on the guy. Obviously our stress level was off the charts.
Luckily, the damage wasn't bad but it will require a small dent to be removed and reprint of the rear quarter panel and bumper. My AAC side markers didn't seem to get damaged.
Here is a pic:
Now for the worst news of the day. While we were waiting for the police to come and take a report, my vet calls with news. We have to call her back. We find out that blood tests revealed pancreatitis, extremely elevated white blood cell counts, and severe infection. The diagnosis wasn't good- most likely cancer. Rapid onset, and she had signs throughout her body. This is on top of her not walking. I'm devastated. We rush back to the clinic to see our sweet girl. After taking with the doc, we make the hardest decision we've ever had to make and decide that our beloved Daisy needed to be let free from her pain.
We spent about 30 minutes with her saying goodbye and at around 9pm on 4/21/13 she left us for a better place.
Sorry that this post is wayyy off topic, but I needed to share. Days like yesterday are reminders that there is more to life than a car. I love my car, but my family comes first. For my wife and I our dogs are our family. I had Daisy for 9 of her 12 years and know that she was meant to be with me from the first second we met. I wanted this post to be a tribute to my beloved pet and my best friend Daisy. Thanks for stopping by. Here are two pictures that I want to share that capture Daisy's spirit best: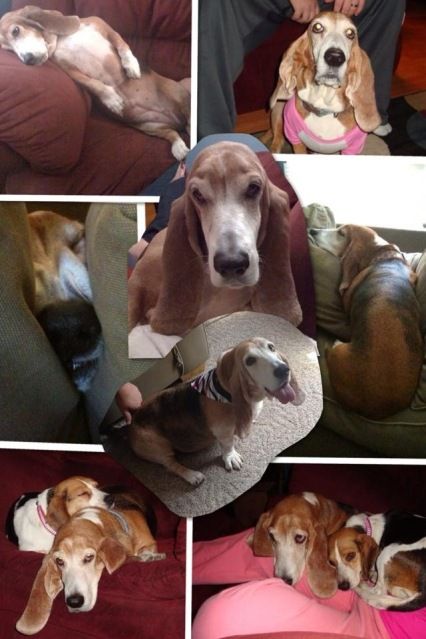 If you made it this far in the post, I appreciate you reading through the end. Thanks again for reading.