ZZ Motorsports is finally beginning tuning, a cam install, and a CAI install this week. We will also have the 160 thermostat from SLP installed, a ported Throttle Body, and will be porting the stock intake manifold.
Vector Motorsports just outside Detroit, Michigan will be doing the installation and tuning!!
So we wanted to provide you all with some updates as the process goes along.
I will coninue to update this first post with new info and pictures so please check back often!!! I should have plenty of pictures and dyno graphs for everybody at the end of this week!!!
Friday June 12th:
We left the car at
Vector Motorsports
in Detroit Michigan
(Sorry about the Red Wings !! GO PENS!!)
to be base-lined and tuned for the ARH headers that we installed earlier. These guys are all top-notch and there work is impeccable. I trust them with my car and I would recommend them to anybody looking for a quality shop with great prices, and kind people.
Vector uses a Mustang Dyno so the numbers will always seem lower, but I do plan to get dynojet numbers in the future (Mustang Dyno will be around 8% lower than Dynojet).
The first base-line run produced 379 RWHP with no tuning, just the header system.
Once tuned for the Long-tubes we made 391.6 RWHP and 381.1 RWTQ, but ran into problems due to cheap gas we had put in on the long trip there!!!
FYI Valero's 93 Octane SUCKS!
...and remember for now it has cheap gas...which we will be replacing before the next run.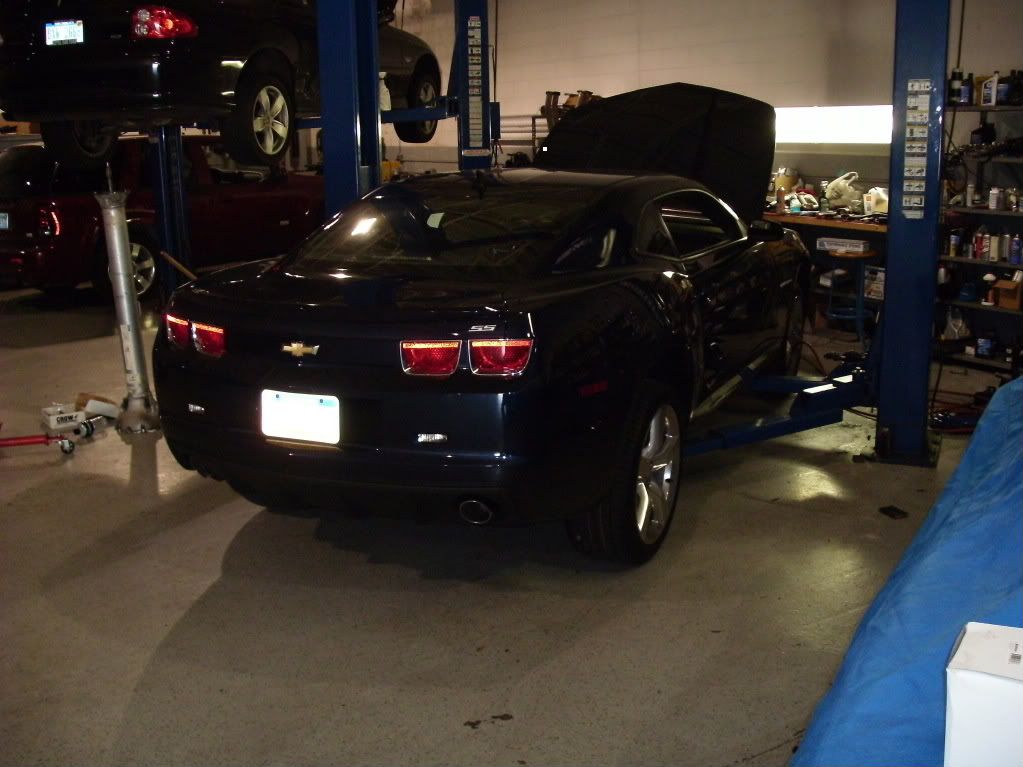 Monday June 15th:
The real Work has begun.
You can see in this engine photo, that the front of the motor is disassembled, and the heads are also just about finished. It is time for the cam and springs!!!