Pete dropped off his stock 6 speed ZL1 after attending our Open House show and putting down 465 RWHP and 458 RWTQ on our Mustang dyno all stock.
The plan was to pick up about 100+ more horsepower to the wheels.
Mods:
2.85 Blower Pulley
9.1 Lower
Solid Isolator
Idler Pulley
ID850 Injectors
Our Ported Snout and LS7 TB
and American Racing Headers with a Mild to Wild switch installed on the stock mufflers.
The result was 563 RWHP and 556 RWTQ! here is a video of the dyno and then pics of the install...
http://www.youtube.com/watch?v=TK_D25-iXwo
The car after Pete dropped it off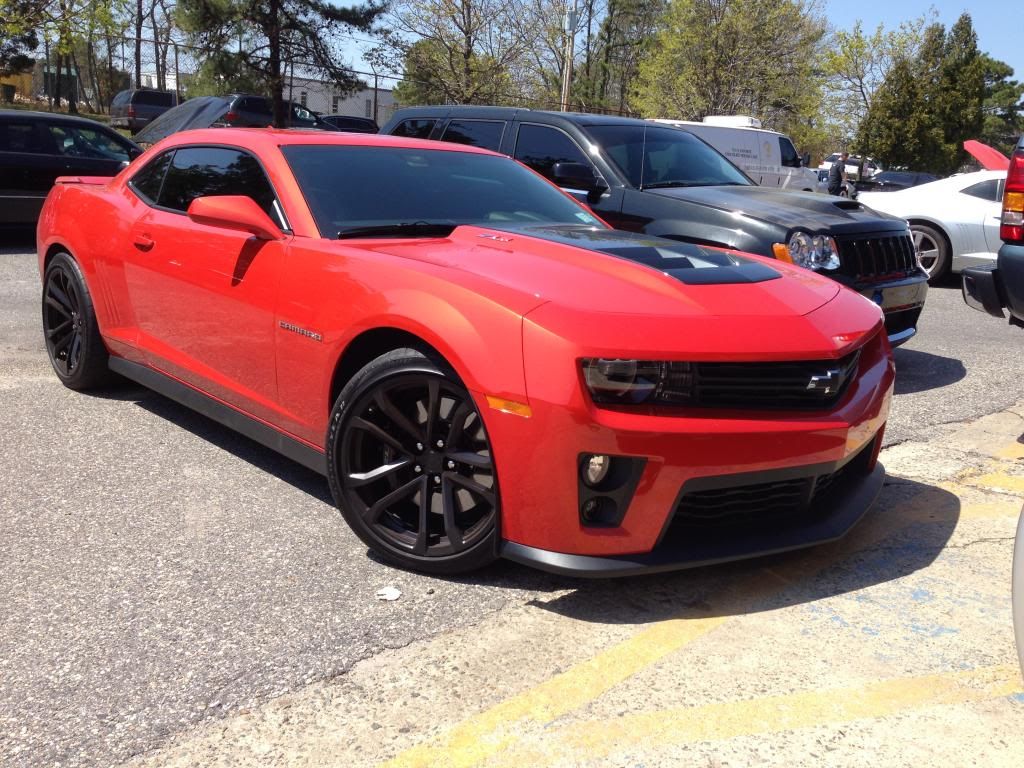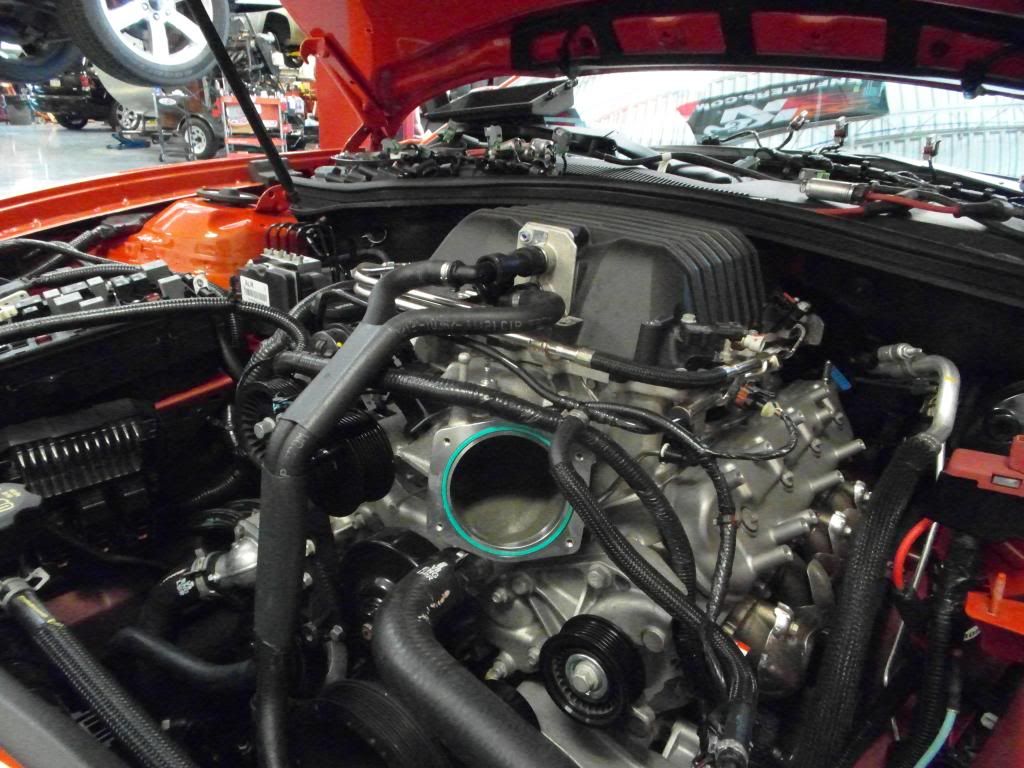 Ready to remove the stock manifolds
The stock pulley setup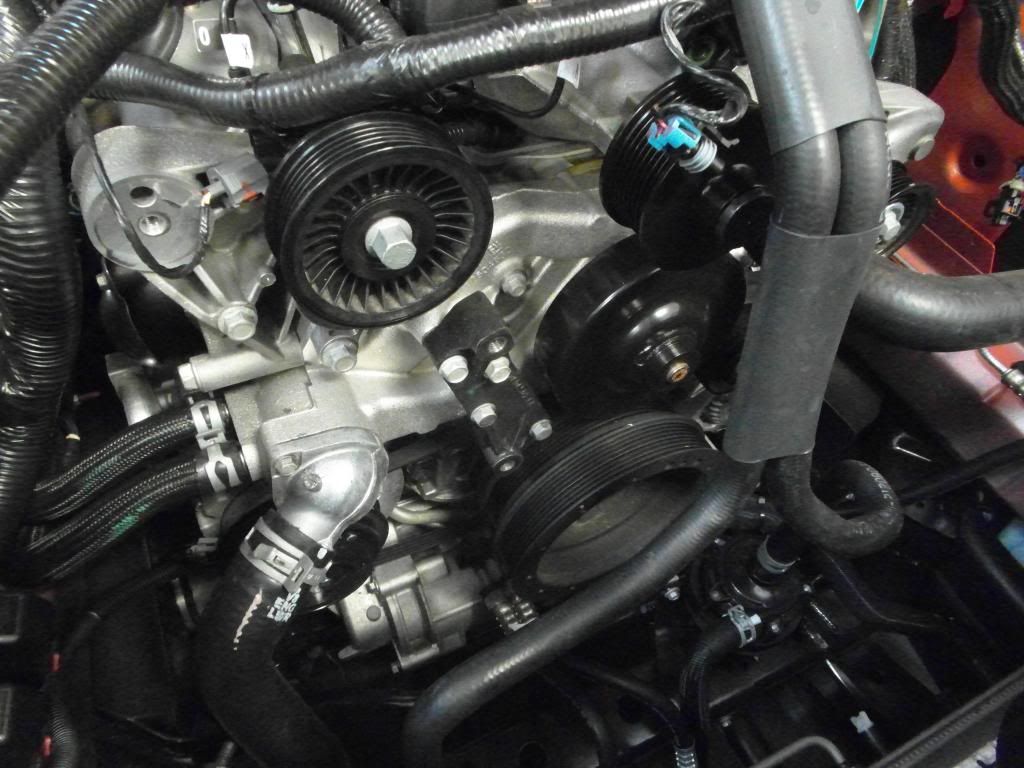 Manifolds out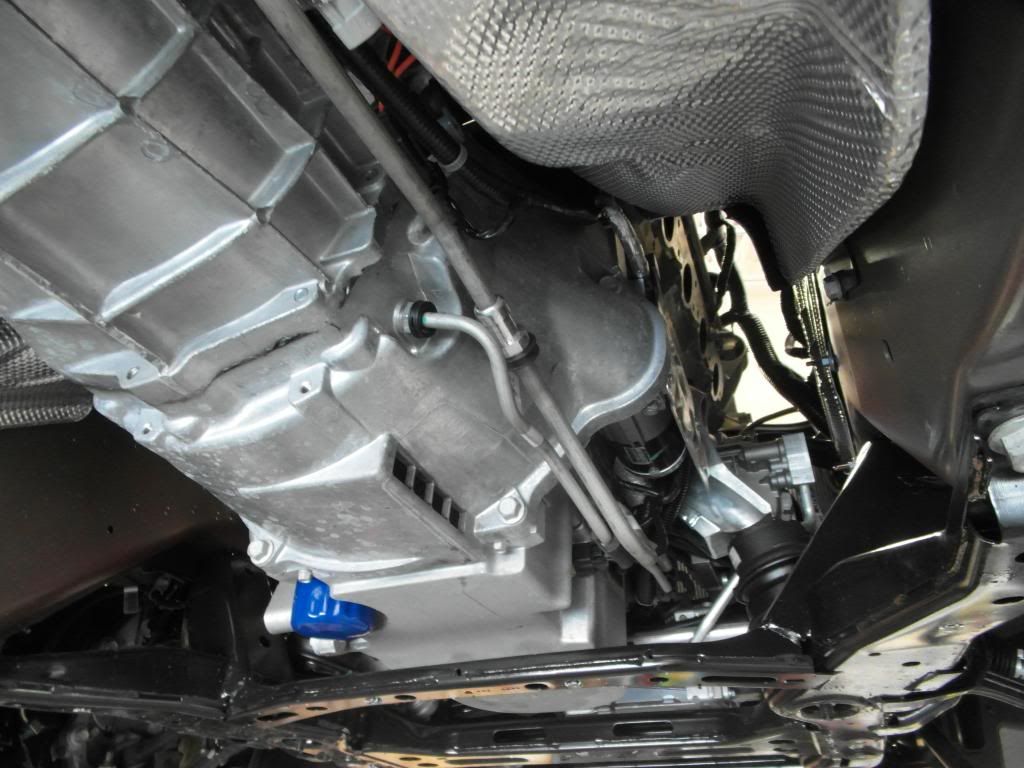 Headers in now time to remove the blower to install the pulley, port the snout and install the isolator