Alright, since i decided to surprise everyone and wait until my car was painted to post anything... Here is the story of how the first week went down.
Monday 6/8
I have my dealer contact the DBC to find out when i should be expecting my car. He finds out that it made it to the railyard in Nashville on Friday, and was loaded on the truck this morning, and would either arrive that evening, or on Tuesday morning. I was so excited I drove to town and stayed a couple hours just incase. I really wanted to see it come off the truck.. No luck that night.
Tuesday 6/9
I was expecting a call EARLY in the morning telling me to come pick up my car and it just didn't happen. I thought "great, more let down, will it ever get here?" So I went to work not expecting to see my baby at all. My phone rings at 11:30, my car was being unloaded.. I was in the middle of a haircut so I couldnt make it, but luckily my dealer took plenty of pics for me. I get there as soon as I can. My dealer takes me to the back lot where she was waiting to be washed and detailed. I see her and it was love at first sight. After 5 hours at the dealership i FINALLY got to drive my car off.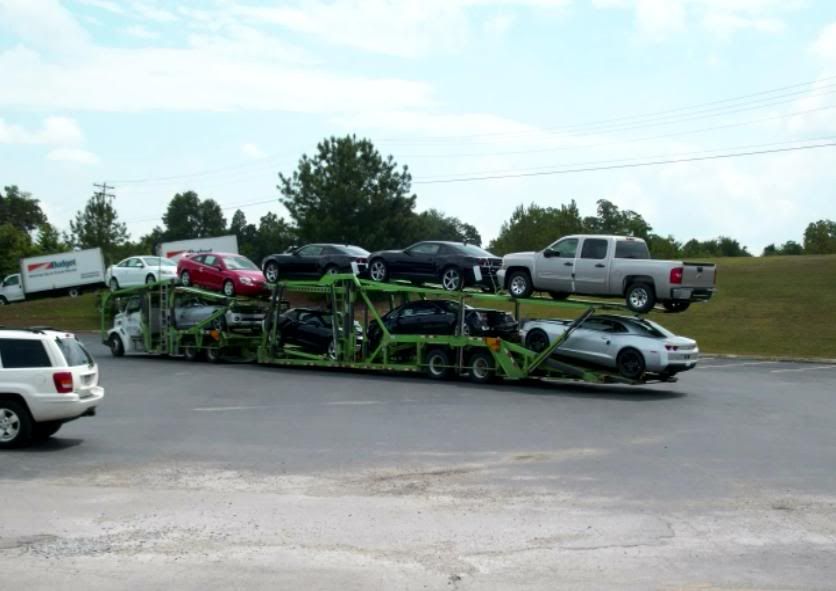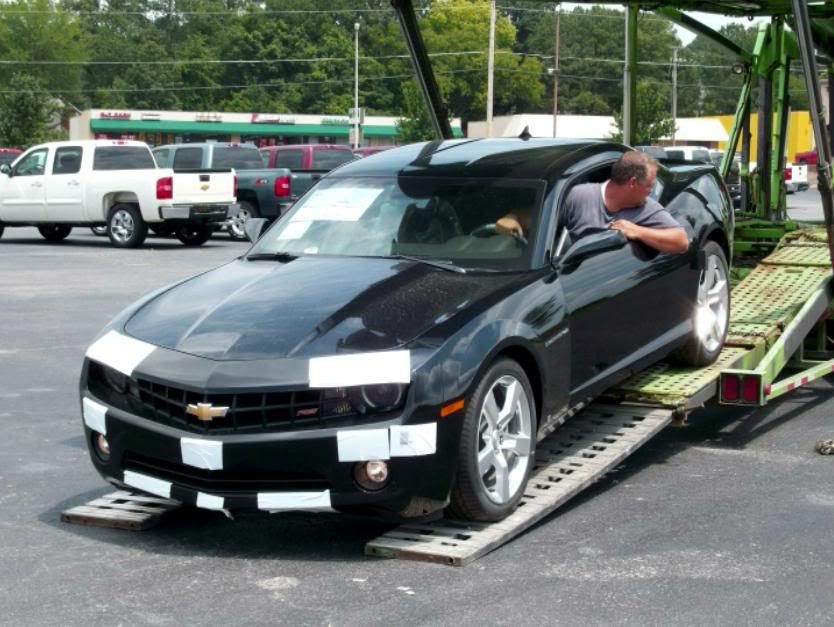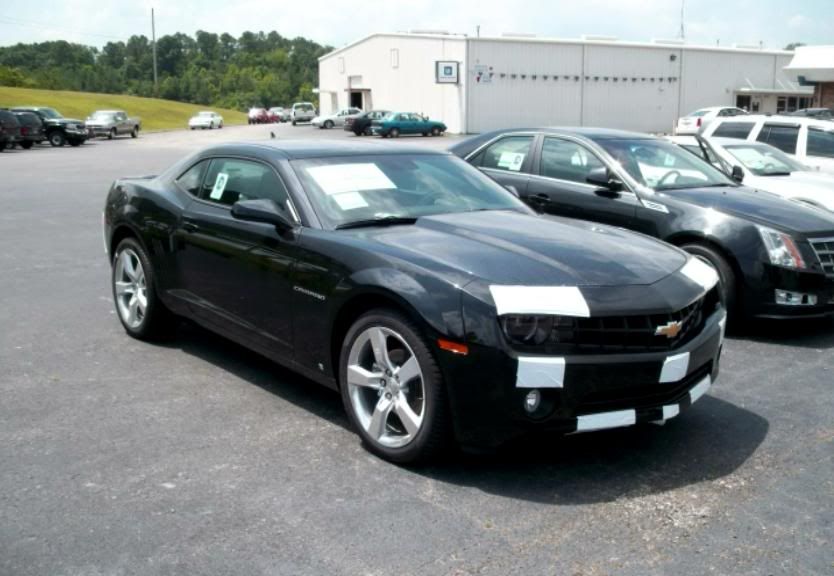 only 4 miles on her when she got there
This was the VERY first time I saw my car.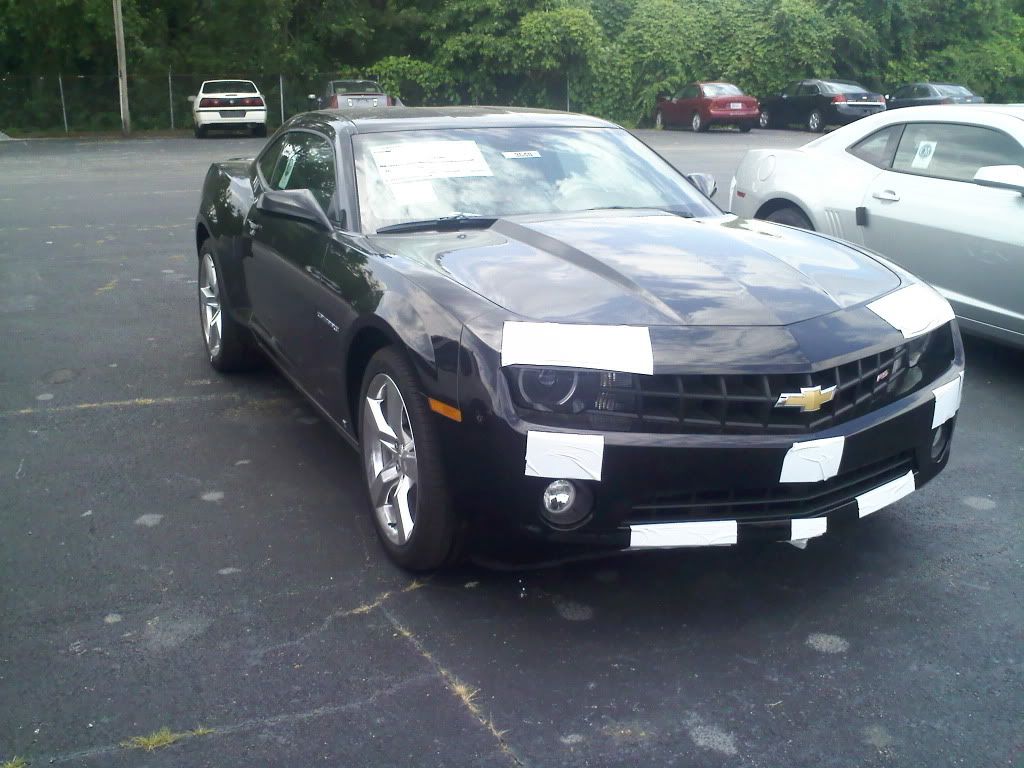 Ready to be driven!!!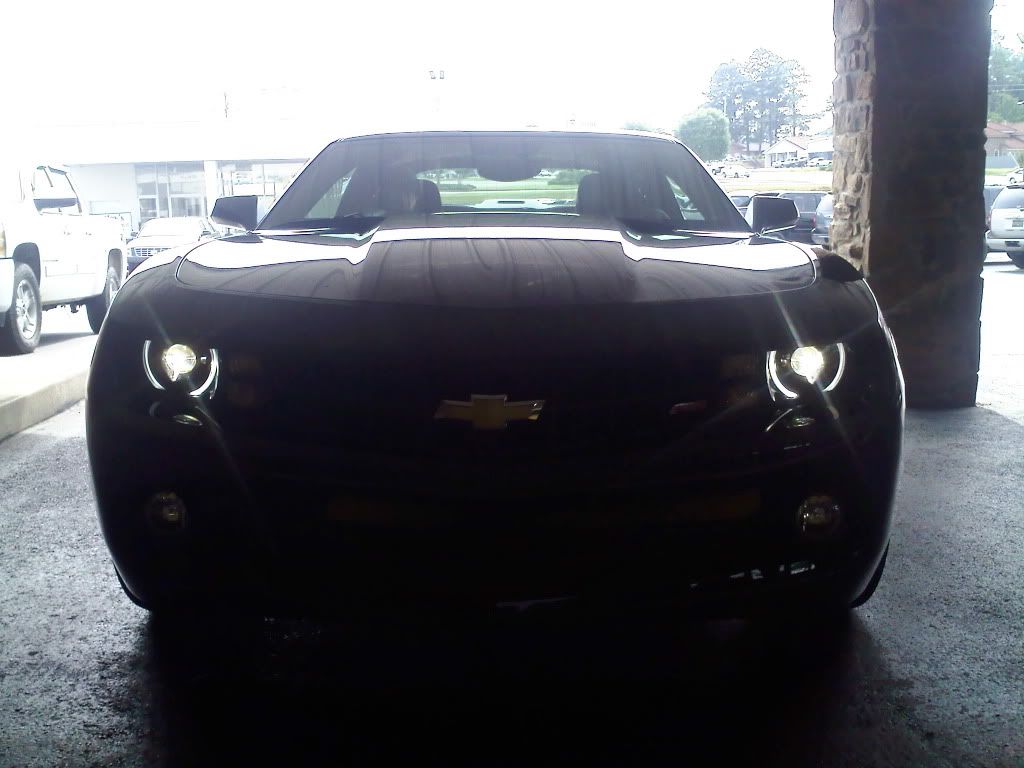 Took one pic before i drove off!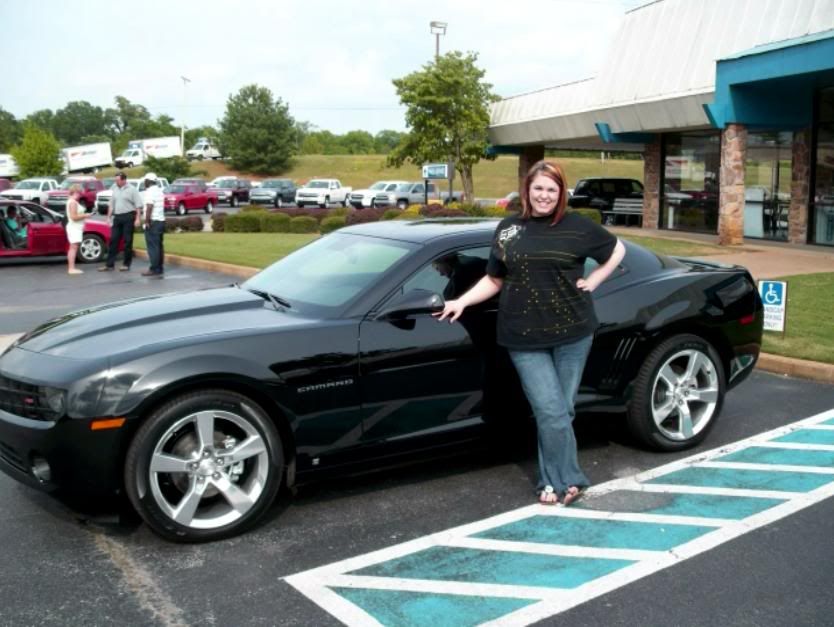 FIRST IMPRESSIONS.
So, my car was the first 2010 camaro I have driven. I was so excited.....The first thing I thought when I got in the drivers seat was "Holy Blindspots". I love the interior, the feel of the steering wheel, the comfort of the leather seats, the gauges, everything is PERFECT. After driving the car for a while the blindspors are really no big deal anymore, just had to get used to them. I put the car into drive pushed on the peddle and was SHOCKED at the power of the V6. This car is so much fun to drive, and each day it just gets better, it will never get old or boring to me. I Absolutely LOVE my car.
I put 100 miles on my car the first night. Tons of thumbs up, nods, waves, yells, compliments, and questions. And i will happily wave, smile back, and answer any question and be as nice as i possibly can. I won't ever give camaro people a bad name.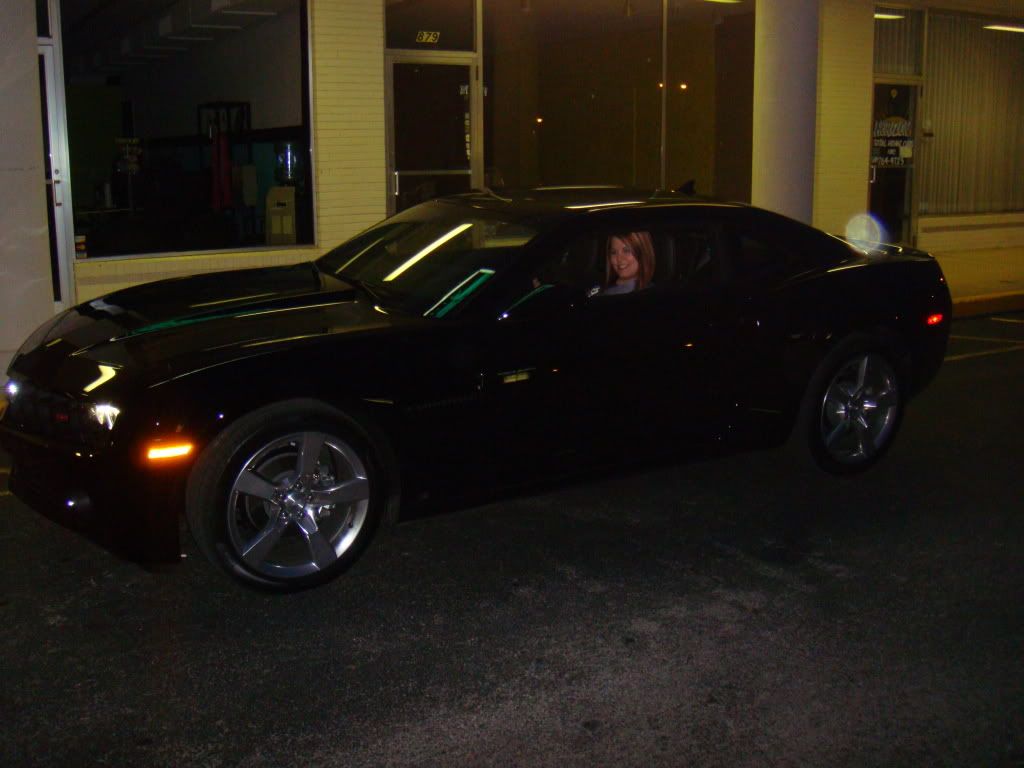 [IMG]http://i417.photobucket.com/albums/pp256/pinkcamaro10/DS****96.jpg[/IMG]
I love the interior at night!!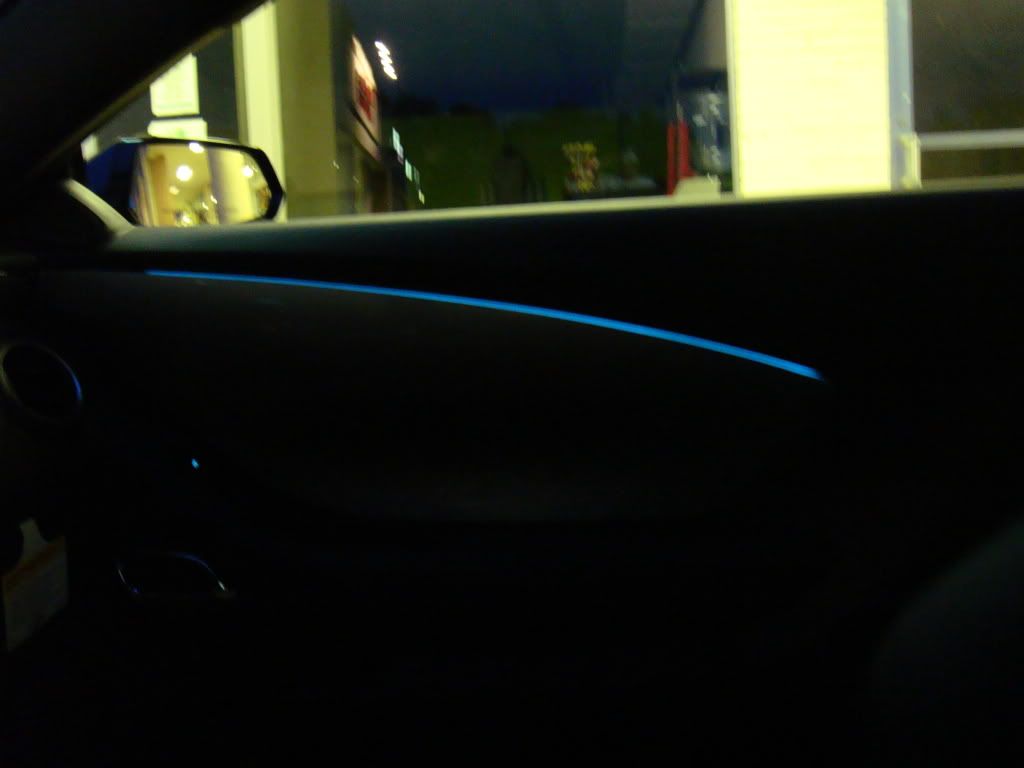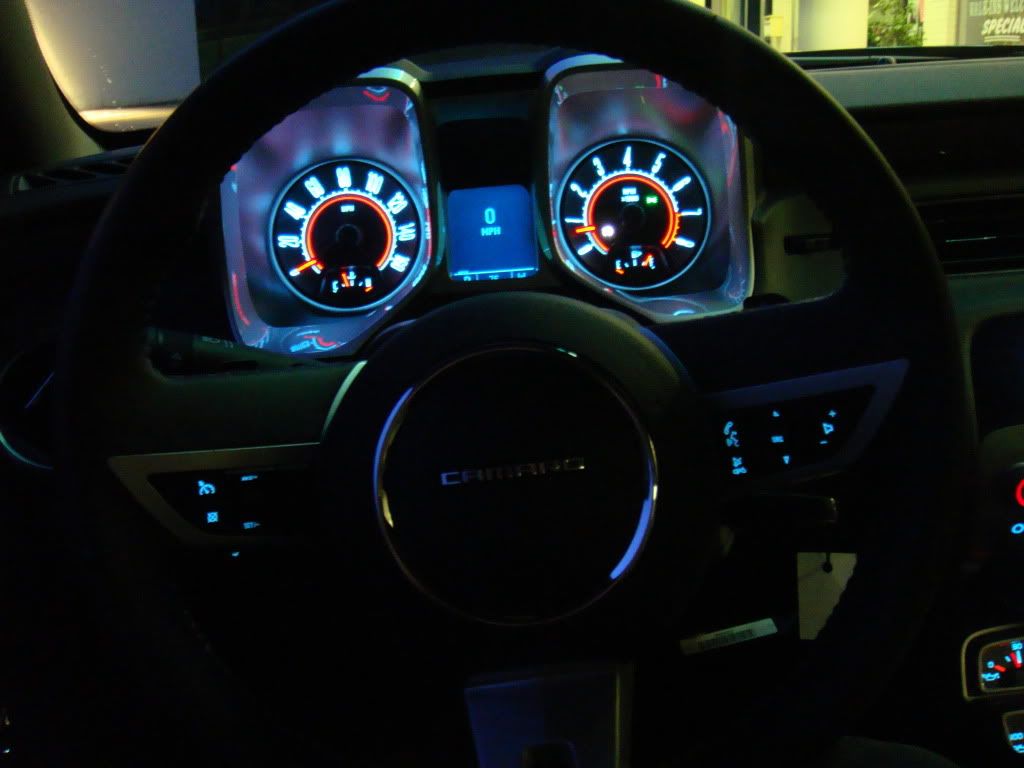 Wednesday 6/10
I park my car in front of my salon, because i am SO scared about door dings right now, and honestly.. I just want to stare at the car all day. About 20 people stopped in the parking lot, walked around the car, peeked inside. Everyone of those people with a smile on their face. This really is an amazing car. I drove around town again, I will never get sick of driving this car. Today there was cops taking pics with cell phones out their windows, still tons of people breaking their necks to see the car.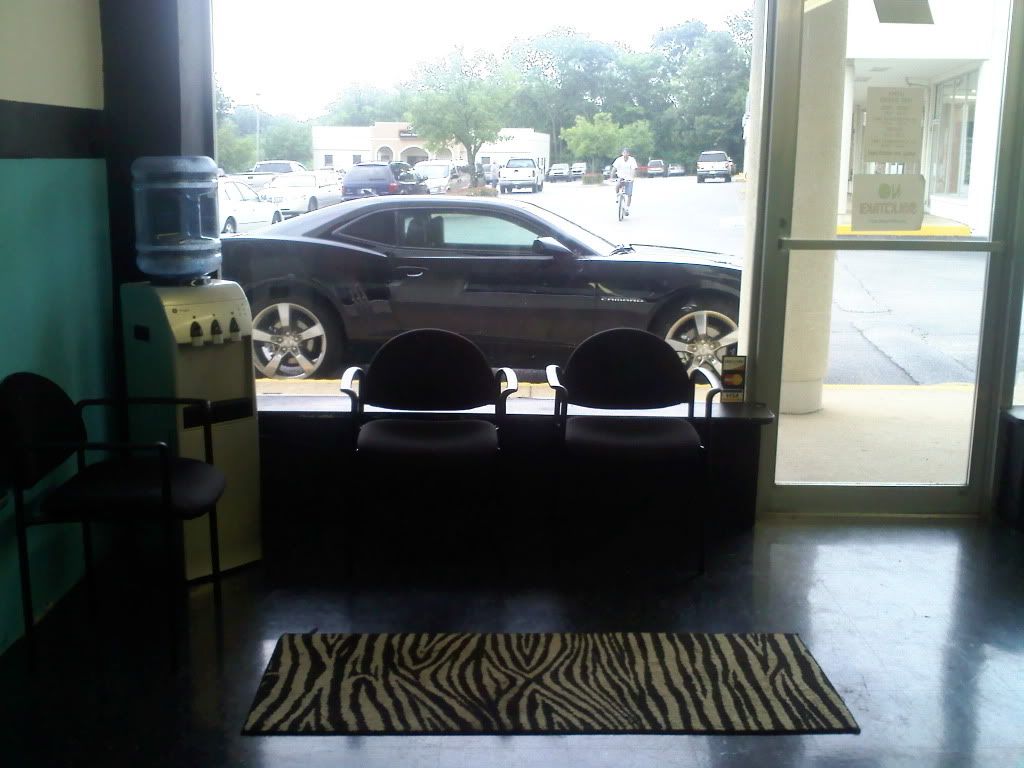 Thursday 6/11
I decided to get my windows tinted. Got an appointment for 1:00. When i dropped the car off the people must have thought i was crazy because before i left i said "now, I don't have to worry about anyone joy riding in my car, right? Because I know how many miles are on it". LOL... I REALLY missed my car the 3 hours it was gone getting tinted. But it was well worth it. The tint is FormulaOne, Classic series in 35%. It was $250. Then decided to take the car to the park and get some good pics!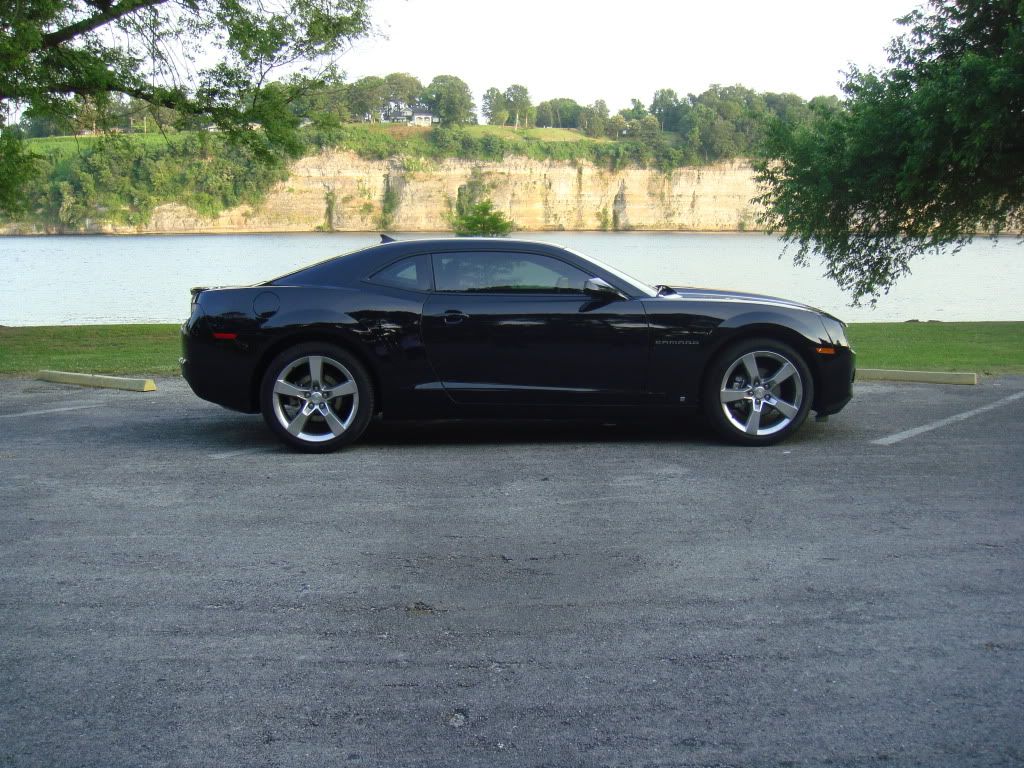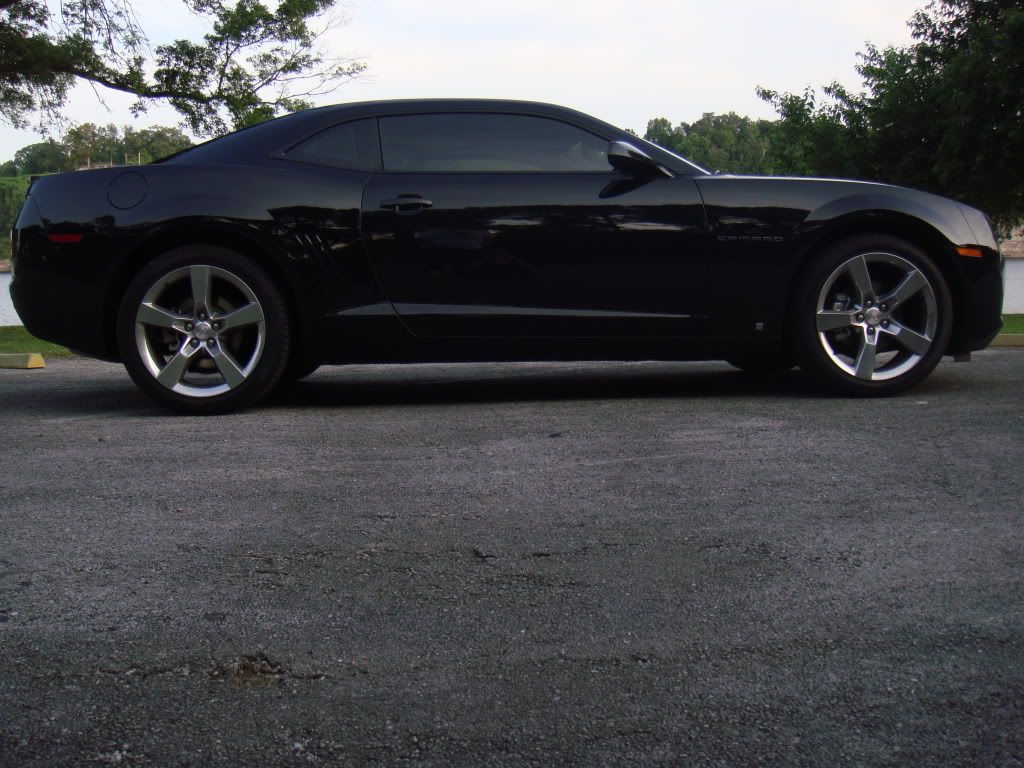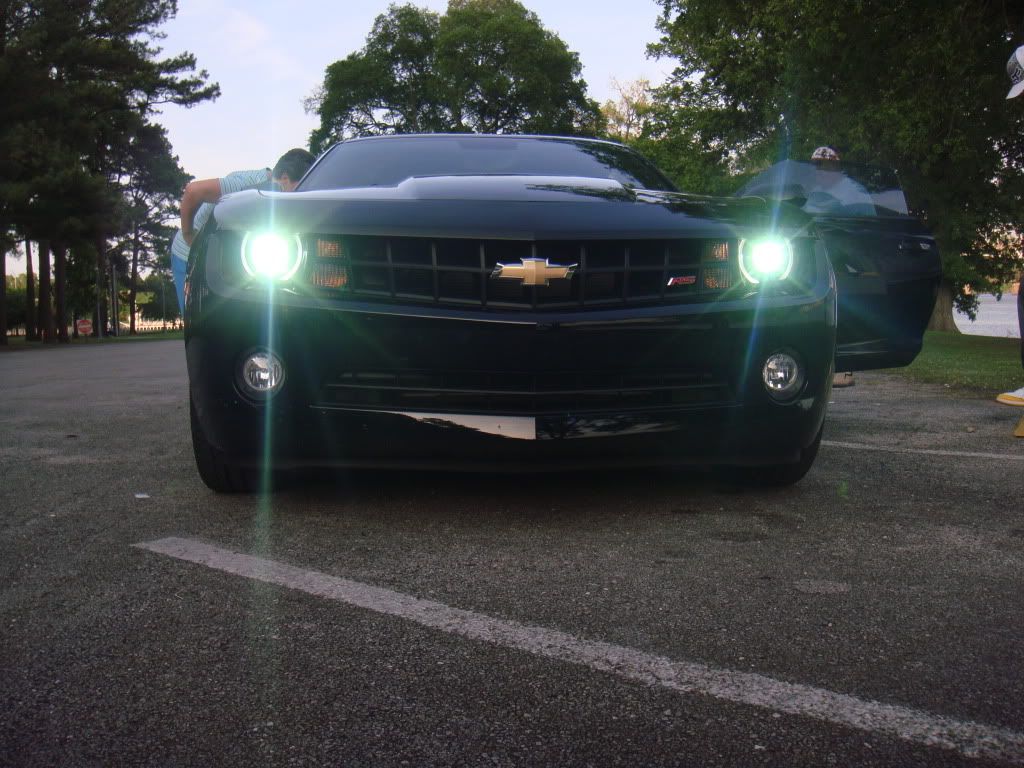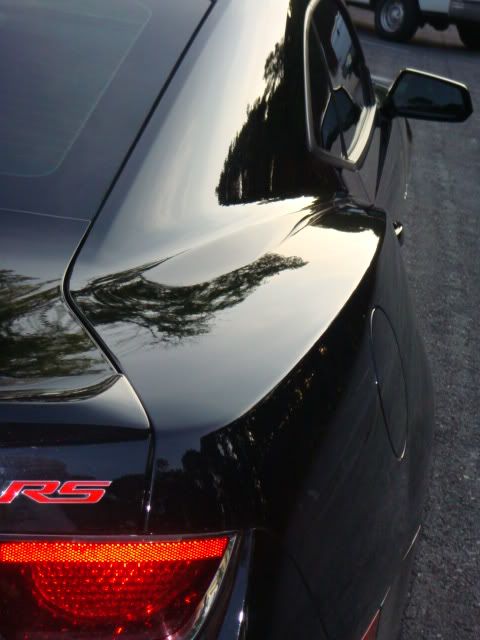 Friday 6/12
My FIRST weekend with my car!! I was soooooooo excited. Too bad it was raining like hardcore all night. But I pulled into Sonic to get a slush and pulled right beside a mustang and as soon as the guy saw my car, he screamed "OMG CAMAROOOO!!!!!!!" like a girl! It was the funniest thing ever. He jumped out of his car and took a good look around my car and gave a lot of compliments on it. EVERYONE loves the camaro!
Saturday 6/13
Parked the car infront of the salon as usual, and a cop car pulls up, he gets out and i could almost see the drool... lol.. He opens my door and asks if it's my car and i say "yes it is!!!" and I went outside and we talked about the car for about 30 minutes and he called his other cop friend to look at it. I'm glad the cops like the car, and I made friends with him, because I just know that im gonna get pulled over for my very first speeding ticket in this car. The ride is so smooth you barely notice how fast you're going!! Went to a close by "bigger city" rode around, ate dinner, went shopping. I'm still having a hard time parking in parking lots... :( Took some pics of course!!
Does my GPS mount look okay?? It's the only thing that would work.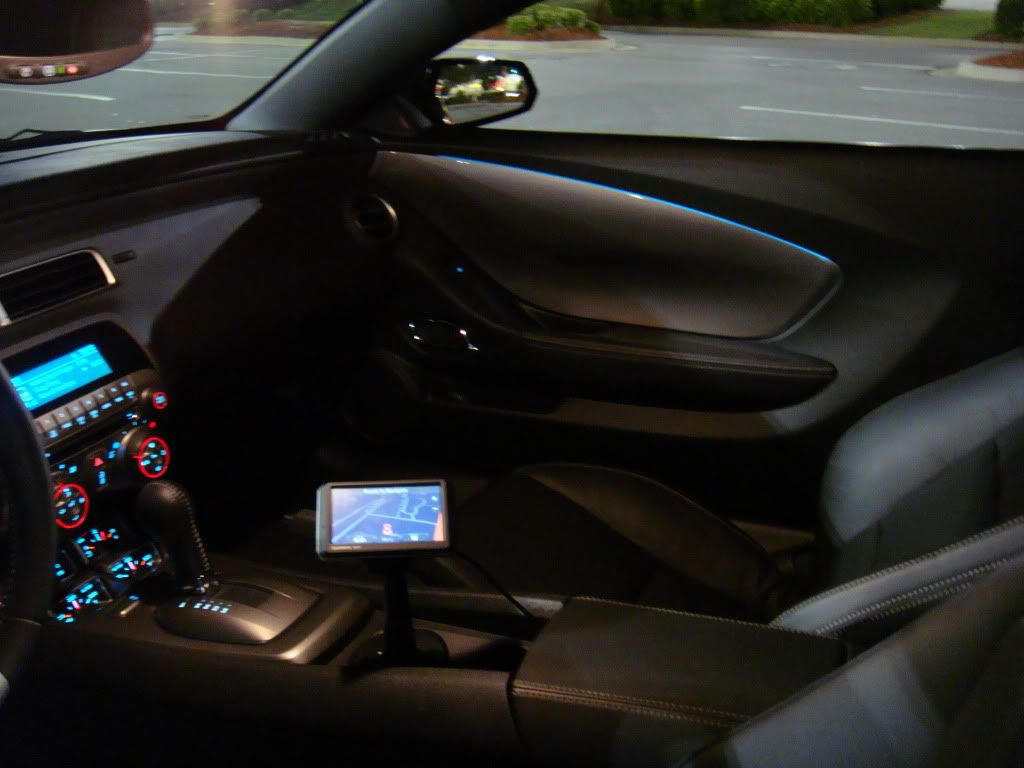 My Camaro made her first friend!!!!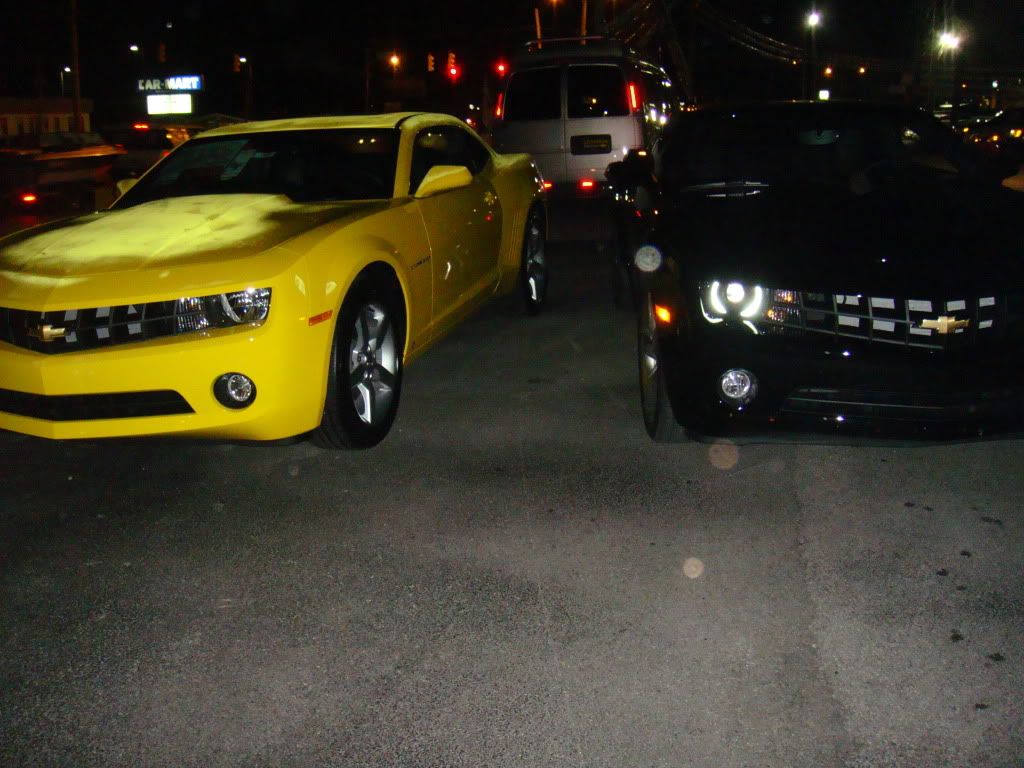 Well This concludes the first AMAZING week with my car!
Umm.. here are some vids i have too
I know this is nothing new but.. im gonna post it anyways