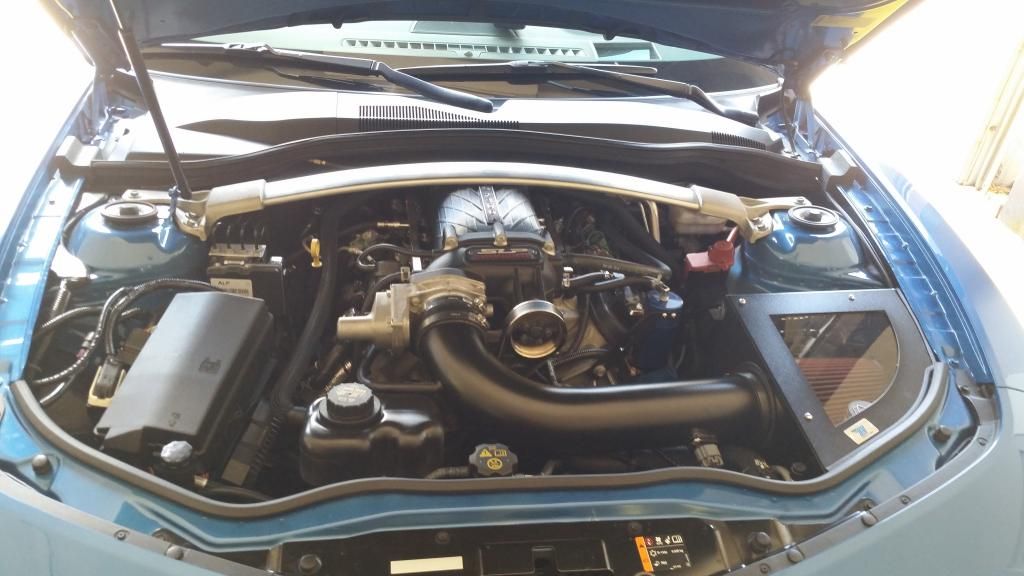 Well we saved another car that was tuned in the area. This is a beautiful 2013 Camaro hot wheels edition with an SLP 2300 package on it. The owner drove down from South Carolina and had it tuned. He was frustrated with the shop and the way the car's tranny tune performed. The shop down here told them they just "tuned" a 2014 SLP package Camaro and would put that tune in his car for $300 and tweak it some.
The owner hated how hard the car shifted and drove. When he got home, he ended up returning the calibration to the basic in tune hand held calibration that came with the kit.
The owner called me and said he was returning to Florida again and this time wanted Tampa Tuning to re-tune the car.
He and his wife love the way the car drives and shifts in the D or M mode now. The 70 RWHP gain was the kicker
You cant cut and paste other peoples calibrations and call it custom tuning.
Phil