Another Stage 1 suspension upgrade from MTI Racing for the 2010 Camaro. This Camaro will perform to a whole new level with the addition of the MTI Racing Big Red Swaybars and Sport Lowering Springs. The lowering springs will give the car a more aggressive look and lower the center of gravity with approx 1.2 inch drop for better handling while the swaybars complete the total performance package to reduce body roll when cornering. This package is available either direct from MTI Racing or your local MTI Racing parts dealer.
Installing the rear Big Red swaybar and Sport Lowering Springs.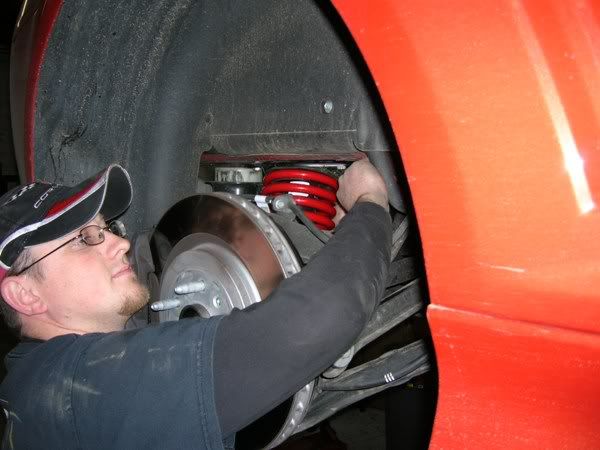 Tightening everything up.
Installing the front Big Red swaybar
Front swaybar and lowering spring installed.