Another box...???!!!
One step closer to the track day! I'm gonna try these on the front first. We'll see how they balance with the OEM rears.
These are new EBC "BlueStuff NDX" pads (NOT the old formula). They are supposed to work well on both the street (low temp) and also on track. The testers were mostly in the UK and used these on STIs and EVOs and gave them very good reviews. BTW, those cars use the same caliper as the SS so there is availability for the Brembos... and, as usual, probably not for the V6 yet.
And, unlike other EBC pads, these do NOT have the "break in" coating on them. They are "scorched" to provide a shorter bed in period than before. One thing I will probably do to them before I install them is to "chamfer" the leading edge of each pad to reduce the chance of squeeking brakes! ;-)
While I was cruising around the pits at Daytona during the 24 Hour weekend, I stopped by one of the vendors and picked up these: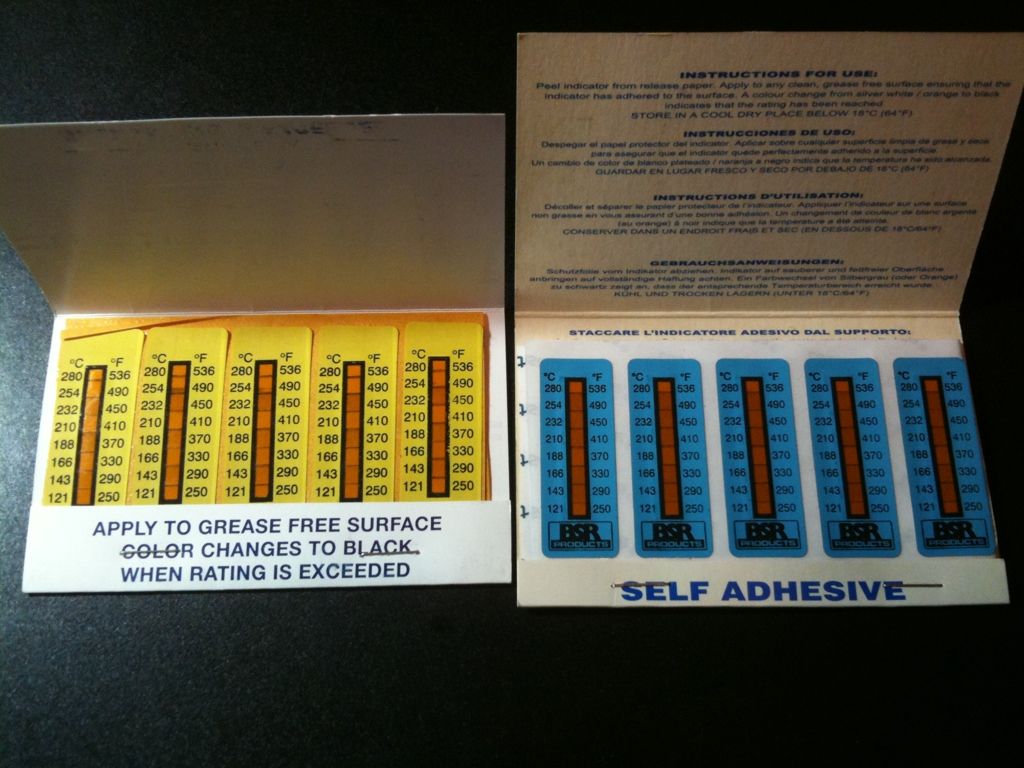 These are used to monitor the temps of the calipers. They only show the highest temps achieved but, I have a few to to use for testing the ducts.