Well, fest again was really fun!
Hung out with the Memphis and Music City Clubs -- was a hoot!
Robert Taylor (SSE 4 2SS) hung out with us and man, he has some amazing stories! Robert, it was a pleasure and a load of fun hanging out!
While I was a Beech Bend, got me a nice shirt made: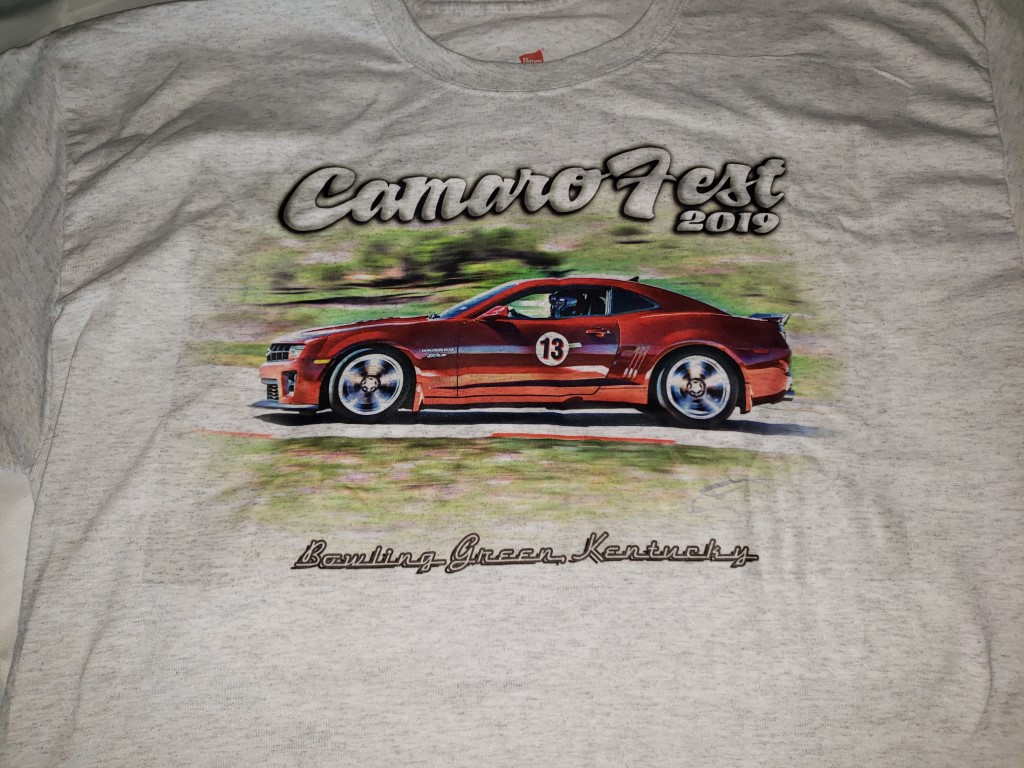 Overall a great time...
Now the Nitto NT555 G2s were excellent! We had a lot of rain on the way back and these tires did what I expected -- REALLY glad I had them installed before leaving. Nice ride, pretty quiet, performed as I expected.
Car did great, had to run some 93 when I couldn't get E -- lots of places in Tennessee have E85 on I40 thankfully.
Memphis and Texarkana did not have any e85 thus the reason...
-Don